Just one week after I had seen Lauren Jenkins together with Jilian Jacqueline and Gary Quinn at the YUCA in Cologne, I just had to see her again on 16th September. The very special reason is not just that she is a lovely person and does amazing music, but simply that it was her birthday and I felt I wanted to be with her on that day. In addition, visiting the concert at the Q-Factory in Amsterdam gave me the opportunity to see Austin Jenckes live on stage for the first time – I read excellent reviews for his previous performances. Luckily, I could re-organize my travels after Day 3 of the British Country Music Festival in Blackpool in a way that I made it well in time for the show. This country music show was very first concert coverage in the Netherlands, by the way.
This posting comes with a 410 major size picture selection in the concert gallery section.
Q-Factory Amsterdam – About the Venue
The Q-Factory is much more than just a venue for concerts. It offers two bar and even contains a proper hotel (where the acts also stayed in). There is a minor and a major room for concerts. The smaller one, in which the event took place, holds some 300 people.
While you should typically avoid to drive into Amsterdam due to the very limited parking situation, the Oostpoort region of Amsterdam, where Q-Factory is located, is comparably easy to reach and a short drive away from the motorway. Even better, the venue is located in a shopping district, which also features a parking garage. The daily parking rate there is 18 Euro, which is comparably low in Amsterdam relations. Local traffic is nearby as well. The people in the venue were very nice and friendly. Overall, the place is special due to its additional services, though.
L. Jenkins & A. Jenckes – About The Artists
It is very hard to me to find additional descriptions and biographic facts about Lauren Jenkins – she is not just one of the Featured Artists of Flyctory.com, whom I offer to receive additional and preferential support by the website. Furthermore, I just have recently visited her Cologne show a week before. Thus, I refer to that posting for more information. As a teaser of style of country music, here is the title track of her debut album, No Saint.
Austin Jenckes was born in 1988 in the Greater Seattle area. He is one of the many Nashville artists who have a music casting show background. In the 2013 Season 5 of The Voice, he made it to the Top 10 of the contenders before he was eliminated. Jenckes stayed present in the music scene. There was initial success on the songwriting side. However, he more and more loved to performed his own song – and thereby gained respect of the industry. For example was named to be one of the 10 New Country Artists you need to know in the January 2018 Rolling Stone Magazine. In 2019, he published his debut album If You Grew Up Like I Did. Here is a nice acoustic video of the album.
Lauren Jenkins & Austin Jenckes – The Show
Austin Jenckes started his some 45 to 50 minute set short after 20:00hrs, when the show was about to start. His main focus was, of course, to present his album. There were also some additional songs like Annalee by Zac Logan, which Jenckes more or less played by request of the audience. His powerful voice filled the room and impressed the audience. Furthermore, he stated his Dutch roots – his grandmother emigrated to the States in the 1960s.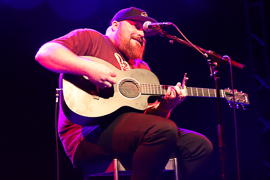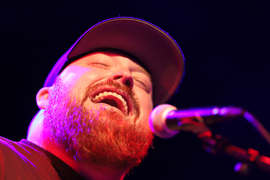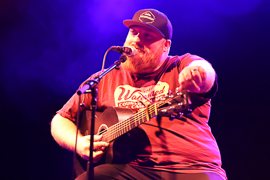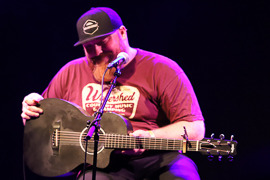 Like in Cologne, Lauren Jenkins' set was rather spontanous. It again started with honoring Kylie Rae Harris and suggesting to support her left-behind daughter. There were some covers, some new songs from her to-be-released second album as well as all major tracks of No Saint. In Amsterdam, her playing time was obviously significantly longer – lovely to enjoy her a bit longer now.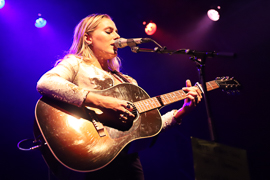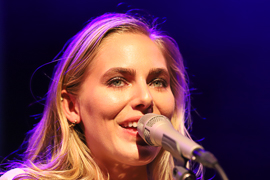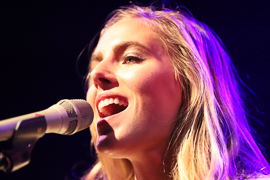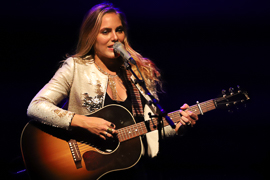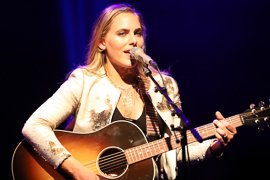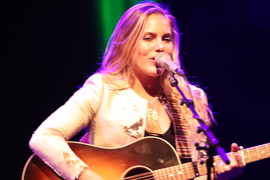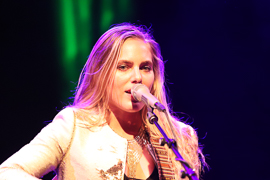 Dutch "Happy Birthday" and a Duet at the end
Last, but not least, Jenkins called Jenckes back to perform their new duet, It ain't love. However, before the song, Jenckes animated to sing Happy Birthday for Lauren in Dutch – a moment, which obviously deeply touched her.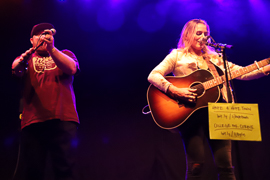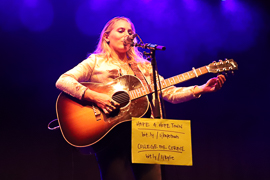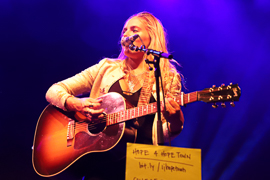 Lauren Jenkins & Austin Jenckes – My View
The concert was an amazing and a lovely birthday party for Lauren Jenkins. Two soulful and powerful voices, promising artists and very friendly people. A great evening on a very special day – a definite Top Pick! Happy Birthday again, my dear friend!
Lauren Jenkins & Austin Jenckes – The Gallery
Here are 410 major size pictures of the show:
More About Lauren Jenkins
Here are all other Flyctory.com postings related to the US country artist Lauren Jenkins:
Postings about Concerts
All postings about concerts I visited: