The S.E.A. Aquarium is one of Singapore's key tourist attractions and likely the people magnet on Sentosa Island apart from Universal Studios. From its opening in November 2012 until 2014, it was the world largest aquarium. During my stay in the city state, I had to take a visit to this impressive place.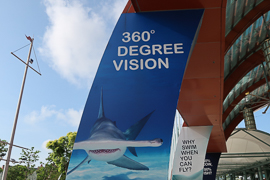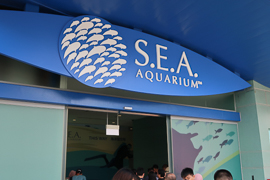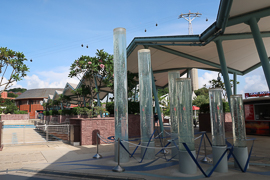 S.E.A. Aquarium – Some Key Facts
There are some 800 species in display at the S.E.A. Aquarium. Overall, some 100,000 animals are living in the water basins, which hold the incredible number of 45 million liters of water. Just five years after opening, the attraction welcomed its 10,000,000th visitor. It was surpassed by Chimelong Ocean Kingdom in China as world largest oceanarium, which for example has about that number of visitors – per annum. The massive large view window to the habitat is 36 meters wide and some 8 meters high.
S.E.A. Aquarium – Location & Admission
S.E.A. Aquarium is located on Sentosa Island. The aquarium area also hosts two additional attractions: Adventure Cove is a water park, which opened in parallel to the super-aquarium. In 2011, the Maritime Experiential Museum had already opened, which is illustrating the maritime history of Singapore. There is a wide range of other attractions on the island.
Sentosa Island cannot be reached directly by the Singapore MRT system. You will likely disembark at the Harbour Front station, which is served by the blue and the orange line and is adjacent to a major shopping mall. The most touristic way to reach Sentosa Island is the cable car. A quite convenient option to travel is the Sentosa Express monorail. Both options are not included in ordinary local transport tourist tourists. The Express can however be paid by the Singapore prepaid cards. Finally, you also can walk along the Boardwalk. You can also drive to Sentosa Island or take a taxi. However, road tolls apply.
It is very difficult to explain all available ticket for the S.E.A. Aquarium. The ordinary visit is 40 SGD, roughly 26 Euro. There are numerous combined tickets, mainly with other attractions on Sentosa Island or alternative upgrades. I had a Mastercard combined ticket with a meal voucher and a small souvenir plush for the same price, for example. Opening times are 10:00 to 19:00, daily. In case you purchase tickets at the Aquarium, you have to walk around the building for entrance thereafter. Many tickets include entrance to the Maritime Experiential Museum, which is located in the same building. In that case, you visit that museum first before visiting the aquarium.
Visiting S.E.A. Aquarium
Right after entering the aquarium, you head downstairs, where the exhibitions are incepting. You first walk through a small tunnel and pass some first major aquariums, before you reach individual habitats.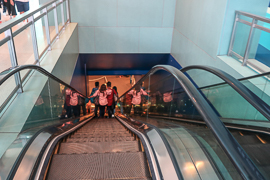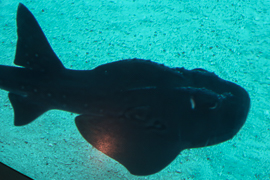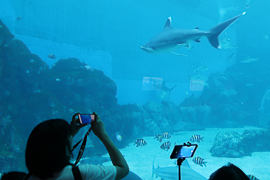 The variety of maritime life in display is amazing. You have multiple great opportunities to see shark, rays and a lot of other fish. The aquarium is also well maintained. I especially enjoyed the minor displays, though. The collection of corals is not just colorful, but also really excellent.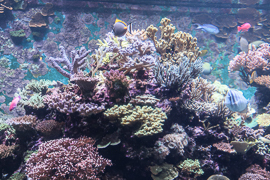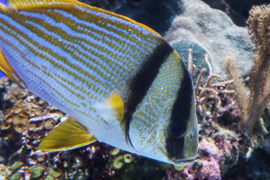 Finally, you reach the huge aquarium display. Many people just sat on the ground and enjoyed the view for a longer time period – so did I. It is a really fascinating place. Touchscreens allow you to learn more about the animals in display. There is also a smaller room on the right hand side with chairs and tables for kids, which offered some good views.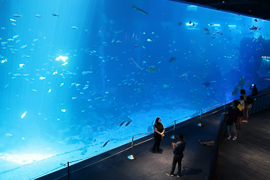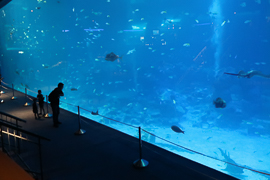 After that highlight of your visit, you pass by a lot of additional interesting displays. The jellyfish were very cool. There is also a touch-pool late in the exhibition.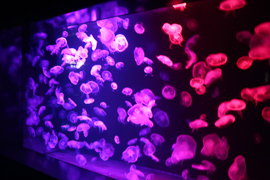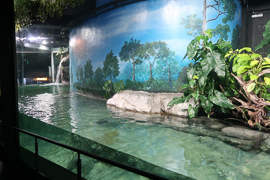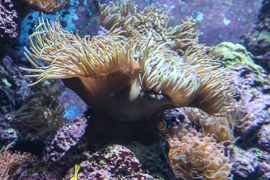 S.E.A. Aquarium – Services
There are several snackpoints on your fixed route. Close to the large aquarium view, there is also a restaurant which allows to dine with a view to the habitat. In addition, the aquarium offers a couple of souvenir shops and professional photo opportunities.
S.E.A. Aquarium – My View
S.E.A. Aquarium is truly an impressive place. They have a lot of different animals and displays. The major aquarium is overwheling. In addition, I liked the corals and jellyfish very much. On the other hand, I just have to say that other aquariums, especially Georgia Aquarium in Atlanta, touched me more. I also felt that the time I spent visitng, just a bit more than an hour, was comparably short – even though I spent 10 to 15 minutes at the large glassfront of the aquarium display. Thus, it is not a perfect rating, but still a good place for marine life fans.
Flyctory.com about Animal Parks & Zoos
Here are all postings of the Zoos and More category:
Singapore – More Postings
Here are all postings which deal with Singapore: