How could a city like Nashville, which is so full of music celebrities, not give people the chance to meet some of them? I don't mean the option by lining up for the cashier at a grocery store and having small talk to a CMA Award winner (which may happen in Music City), but to meet your idols in a way that allows you to take some memorable snaps: wax. Madame Tussauds is driving one of their outlets at the Cumberland River – hope you enjoy meeting some big ones like Taylor Swift in this posting.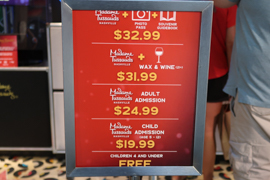 Madame Tussauds Nashville – Location & Admission
Madame Tussauds is located in the Opry Mills Mall. The wax museum is rather in the Northern tip of the indoor shopping heaven, close to Dave & Busters or the entrance to the Grand Ole Opry. From downtown or Nashville Airport (BNA), the easiest way to get around is by car. The mall offers a massive amount of free parking lots.
The opening times of Madame Tussauds Nashville are not necessarily in line with the mall. Typically, times between Monday and Thursday are 11:00 to 19:00 hrs, Fridays and Saturdays 10:00 to 20:00 hrs and Sundays noon to 18:00 hrs. Standard adult admission is 24.95 USD. Including spots in Opry Mills itself, you will easily find 5 USD discount coupons. Of course, there are also upgrade packages like a photo pass or even a wine tasting bundle.
Madame Tussauds Nashville – The Visit
I have visited quite a few Madame Tussauds places over the last years. Even though some rooms were just under renovation during my visit in August 2022, I like the focus on music in Nashville. There are, for example, no politicians in this outlet. The atmosphere is very relaxed, especially if you are not there on a Saturday, when the mall is packed. Guitar picks give information about the artists displayed. One of the key features of Madame Tussauds compared to other wax peers is the good light and the presentation. Even though Nashville does have some weaker spots here, they do well in that regard.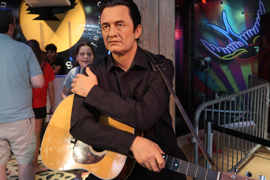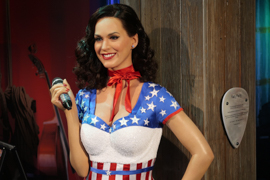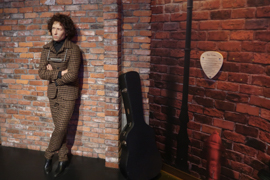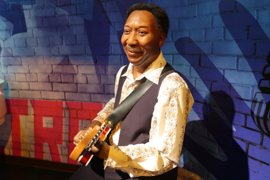 As you see, already the first celebrities you meet feature a wide range of musical genres. However, there is of course some very Tennessee / Nashville-alike contents as well. Interesting that I ran into the Dukes of Hazzard again after visiting Cooter's Place Nashville. Thereby, the museum features a nice range of time in their displays, from rather early musicians to modern ones. And there is a huge chance that you run into your favorite music legend. I loved Jimi Hendrix, for example.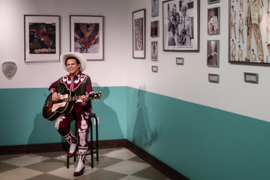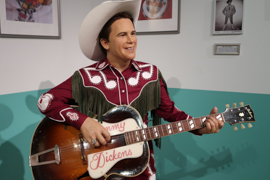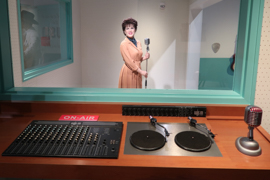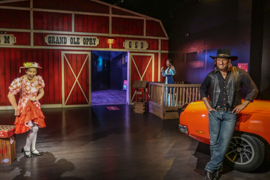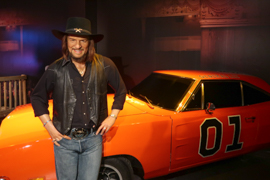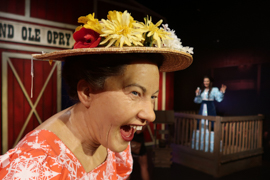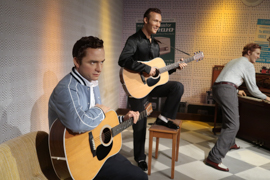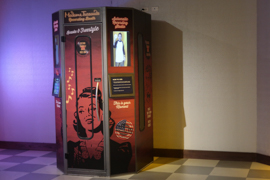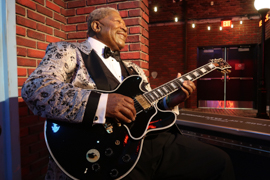 Here and there, there are also some photo booths and interactive areas. You can even record your own CD at one point. The section I featured below includes some really cool artists in display, like Stevie Wonder, Kid Rock, Prince or Michael Jackson. I loved to run into Taylor Swift – and having Alvin & the Chipmunks simply made me smile.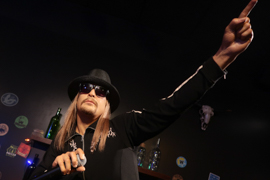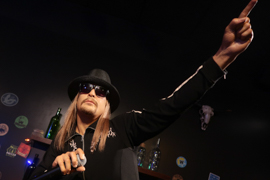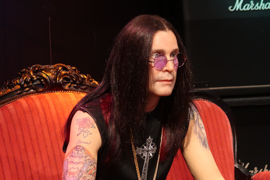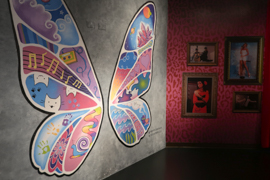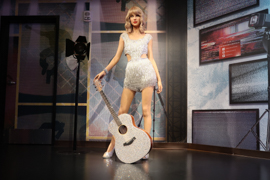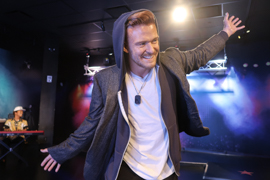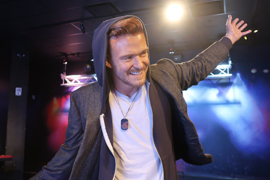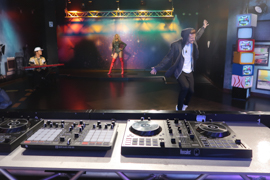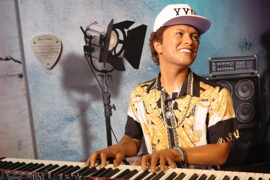 The last section of your visit then mainly features country artists. Especially the very last stage representing the Grand Ole Opry is a highlight of the visit.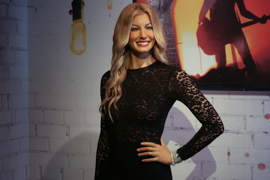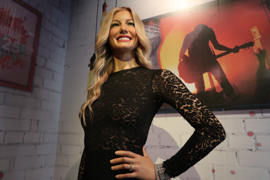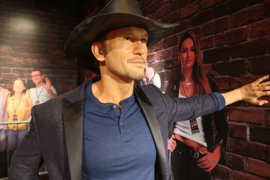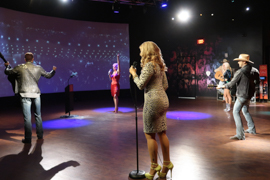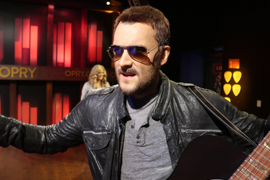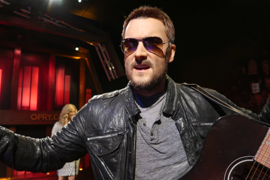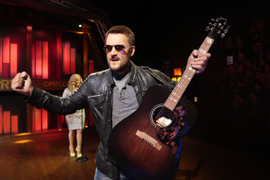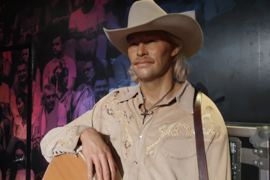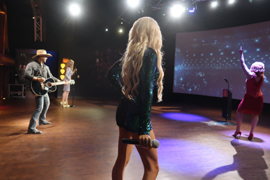 Madame Tussauds Nashville – Services
Any visit at a Madame Tussauds closes the same way: at a gift store. The Nashville one has some more musical reference, but overall, it is as thrilling as most of the other Merlin Entertainment souvenir sales: the stock is quite predictable – but you somehow like some of the stuff.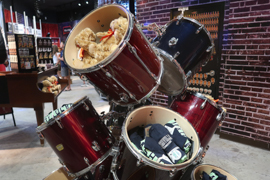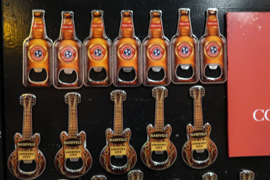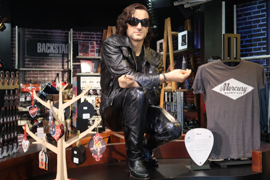 Madame Tussauds Nashville – My View
Madame Tussauds Nashville is definitely one of their best outlets to me. The presentation is overall really good and I like the focus on one topic – I guess that would be a good option for other places as well. If you grab a coupon code, the price is also a bearable deal for a 60 minute visit. Some focus on classic music like Mozart or Beethoven (who you can meet in wax at Madame Tussauds Berlin) would be a nice addition, though.
Wax Museums
Here are all other postings about wax museums:
Taylor Swift on Flyctory.com
Here are all postings related to Taylor Swift: