During a November 2019 stay in London, I opted for the DoubleTree right at Victoria Station. Especially as we were arriving from Gatwick Airport by the Gatwick Express, the connections to the airport and the city were very handy. Here is my view of our stay.
DoubleTree London Victoria – Location
The hotel is located right next to Victoria station in London. From one of the platform, you just need to cross a road to reach the hotel entrance. Unfortunately, the three lane road makes a curve there and comes out of a short tunnel, so that you can see the road quite well when you arrive, but it is a bit tricky and risky to cross it when you leave the hotel and want to go back to Victoria Station.
The station itself of course offers a lot of facilities and shops which are helpful to travelers. The Victoria Bus Terminal is located on the opposite site of the rail station. Victoria Underground is connected by the Victoria, the Circle and the District Line. Green Park, St. James's Park and Buckingham Palace are just a short walk. The Apollo Victoria Theatre, which has been playing Wicked at the time of writing, is one block away from the hotel.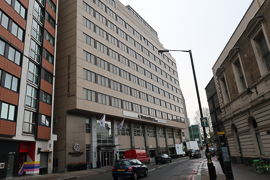 DoubleTree London Victoria – Rooms
Our room was a prepaid rate of 370 GBP for two weekend nights, which is a reasonable price in London. The room was not super-spacious, but had a nice design and contained all functions you are looking for in that category, including a fridge. We were also given some welcome biscuits (apart from the cookie you receive anyway in a DoubleTree hotel).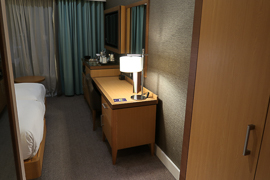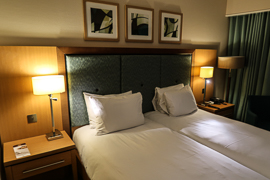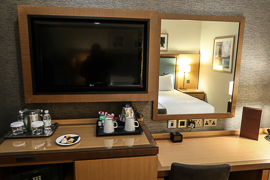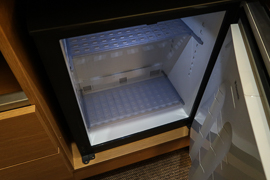 The shower bathroom was compact as well, but clean and well sorted. Overall, the room was absolutely fine for a citytrip stay.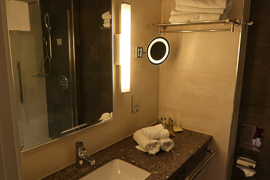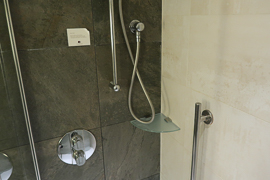 DoubleTree London Victoria – Breakfast / Food
Not too much space – the breakfast area fest quite compact as well. However, the organisation was very efficient, so that there were no issues with refilling – and even though having breakfast in their "peak times", we could easily find a table. On top of that, there was a nice selection of food to start the day, so that we felt really happy with it.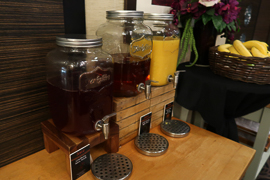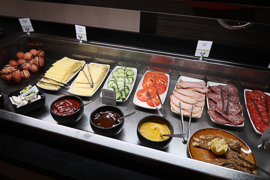 DoubleTree London Victoria – Services
The staff was very welcoming and helpful. We were too early for check-in, but could leave our luggage at the hotel and explore the city. Later, I also enjoyed very well working WiFi connection.
In the basement area, the hotel features quite a nice gym.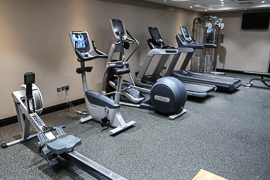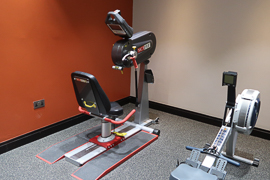 DoubleTree London Victoria – My View
DoubleTree London Victoria was an absolutely nice stay over my birthday in 2019. The service was excellent as the location, I was amazed by the great organisation around breakfast and the room was nice as well. On the downside, everything is very compact – and the hotel should definitely lobby for a safe access to Victoria Station, which finally prevents the Top Pick! rating.
London Hotels at Flyctory.com:
Here are more hotels I reviewed in London:
Flyctory.com on Social Media
Flyctory.com is active on the following social media platforms:
Furthermore, you can follow the weekly updated Country Music Playlists on