Two and a half year after Current Mood and the amazing single Seein' Red, Dustin Lynch tried to boost himself back into the US Country charts. His fourth studio album Tullahoma has been released on 17th January 2020. With Lynch's straight songs and albums, which even have a touch of a concept album, it was definitely an album to look forward to.
Dustin Lynch – About The Artist
Dustin Lynch already feels to be a very established artist in the country music scene. However, the 1985-born from Tennessee started being an active musician in 2011 only, even after he made a B.Sc. in Biology. He signed his first record deal late in that year and in 2012, he surprised the country music scene, when his first single Cowboys and Angels placed second in both, the US Country and the US Country Airplay charts. The song even gained significant attention in the non-country music media. The single blew his self-titled debut album also to the top of the US country album charts. Even though Dustin Lynch did not produce any additional top single, the 2014 Where It's At did so with three songs topping the US Country Airplay charts. Also the 2017 Current Mood, Dustin Lynch's third album release, was very successful in both categories, album and single charts. Seein' Red is likely the most well-known one.
Dustin Lynch – Tullahoma – Track by Track
Tullahoma consists of 11 songs. The playtime is 35 minutes. Like previous albums, there is a central story behind the album – Tullahoma TN is Dustin Lynch's home town.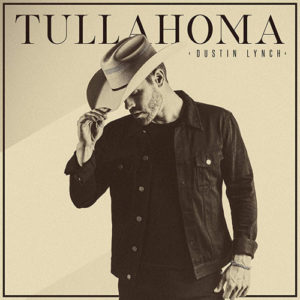 1. Momma's House
Strong guitars, but not a too quick start of the album – Momma's House is maybe moderate in its dancing potential (rather a song-to-sway) – but the album definitely starts with a good track!
2. Dirt Road
In this one, Dustin Lynch tells us that I grew up on a dirt road. Another really catching track, which I personally prefer to Momma's House.
3. Thinking 'Bout You feat. Lauren Alaina
I love Lauren Alaina – and this duet of Dustin Lynch and her is definitely a great production!
4. Ridin' Roads
That song been released before the album – so you likely know that Lynch did another great song here already.
Ridin' roads that don't nobody go down
A little trip through the country side
These 38s makin' the world go 'round
I hit a curb just to make you slide
Only light is the flashing yellow
Only thing that I want is your kiss
I'm lovin' nothin' to do with you, baby
Just ridin' roads on a night like this
5. Old Country Song
At that song latest, you know that the album will be great songs. Five songs, five good ones (or better). Old Country Song has lovely songwriting again.
6. This World Ain't Yours and Mine
A soft and gentle ballad, with a touch of backing melody and a touch of rhythm. One of the most impressive songs of the album to me – lovely arrangement. It is a lovely love song, so soft, so gentle – but still makes you feel you want to move.
7. Country Star
Falling like a Country Star – another song which is rather on the soft and romantic side, but so differently arranged. Dustin Lynch has a characteristic sound on the one hand, but still writes very different songs.
8. Workin' On You
Woikin' On You is a song of the uptempo category. This one will be great live on stage, i guess!
9. Little Town Livin'
The song starts with a parlando, before it turns into a lovely and melodic track.
We're just little town livin'
When the sun goes down, we're gonna ride
Turnin' dirt into dust, yeah, that's the ticket
We're just little town livin' it up tonight
10. Red Dirt, Blue Eyes
To get you on some red dirt
And get lost in your blue eyes
I wanna see your little sun tan
Lit up in the moonlight
Gonna dance you in the midnight sky
And kiss you 'bout a thousand times
Gotta get you on some red dirt
And get lost in your blue eyes
One of my absolute favorites on that album!
11. Good Girl
Last, but not least, Good Girl, a song which has already been a hit for Lynch. Great finish of the collection of eleven songs
Dustin Lynch – Tullahoma – Spotify
The Spotify widget allows you to listen to the album:
Dustin Lynch – Tullahoma – My View
No argue, that's a good one! Eleven really good tracks, versatile with a wide band of song characteristics.I really enjoyed to listen to these songs and will likely do it a couple more time. Definitely wort to listen to – this set of songs has a great chance to become really big – bad luck that it is just about half an hour of songs. Top Pick!
Flyctory.com Country Music Reviews
Here are reviews of all country music albums and EPs I reviewed earlier on the website:
Postings about Nashville
Here are all reviews and more about and around Music City: