Especially when I visit large places, which demand and deserve a major number of pictures, it may take quite some time until I finally finish and publish the review. This is also exactly what happened to my coverage of the Openluchtmuseum, the Dutch Open Air Museum in Arnhem. Finally, I made it and share my full thoughts about this place with you.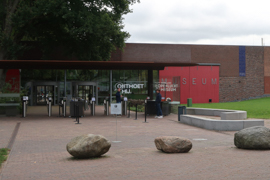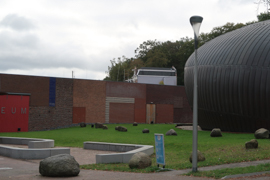 Dutch Open Air Museum – Location & Admission
Nederlands Openluchtmuseum is located on the Northern edge of Arnhem. The famous Burgers Zoo is a neighbor of the museum. Depending on where you come from, you might arrive by car. Parking on the large parking lot is available at a fee of 7 EUR (price during my visit, may have altered). Especially on warm summer days, the capacity may be limited. Alternatively, there are two bus stops, Openluchtmuseum Oost and Openluchtmuseum West, served by different public bus lines. From Arnhem Centraal train station, you can connect by bus lines 3 and 8.
I visited the museum in the summer season, which is late March to end of October typically. At that time, the adult admission to the open air museum is 19.50 EUR. There are combined tickets if you want to visit Burgers Zoo as well. Opening times are 10:00 to 17:00 hrs. After that, there is a low season, followed by a winter season with different services, opening time and prices. For example, you cannot enter the buildings in off season – therefor, you just pay about half of the summer admission. The Museumkaart is accepted.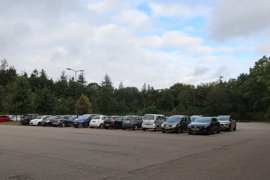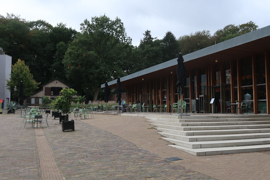 Dutch Open Air Museum – Open Air Museum
The open air museum is huge and roughly covers an area of yrs than half a square kilometer. There are about 100 houses, some of them having a running service or the possibility to get in. Practically all information and documentation in the Dutch Open Air Museum is at least trilingual, Dutch, German and English. Apart from the rather exact park map, the quality of the signs and direction was very good and fit to the map.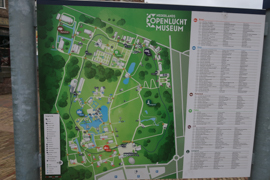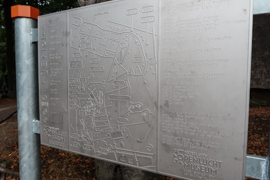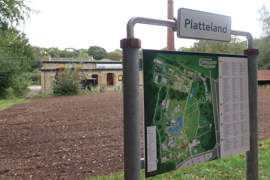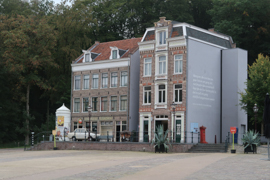 The Dutch Openluchtmuseum actually comes with a nice range of different kinds of buildings. Especially due to being in the Netherlands, the windmills might be the most striking and eye-catching ones. However, there are also different kinds of historic living and commercial buildings. You can take a look into quite a lot of them – and if you rather stay outside, you might be able to make friends with some of the animals living on the premises.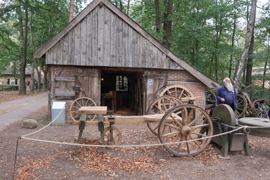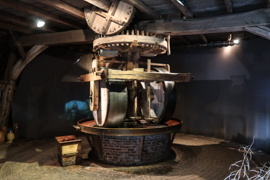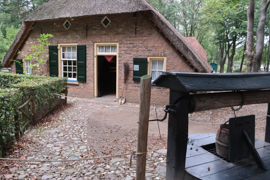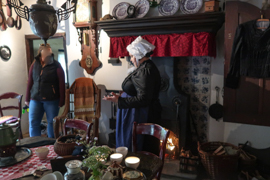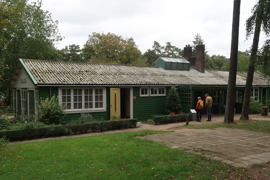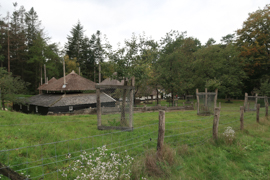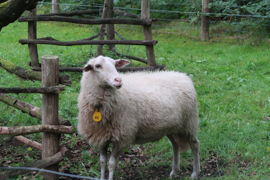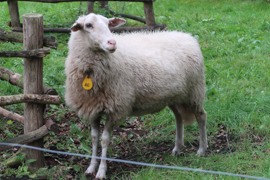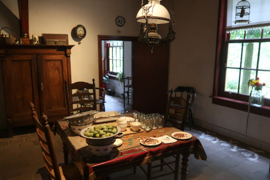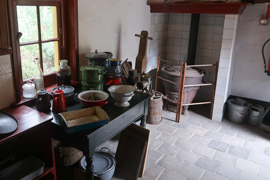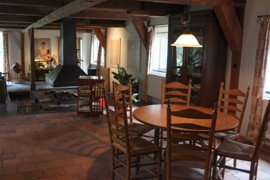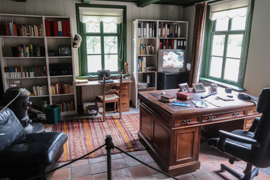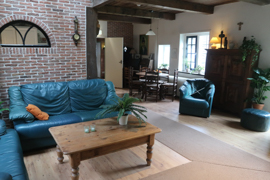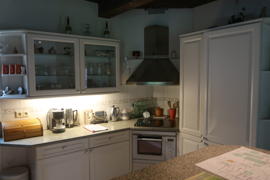 Six Areas
The museum is split into six areas. I visited the museum in clockwise direction, starting at the main entrance and thus first visited Erven (farmhouses) and Dorp (Village). The village has been built up around a small sea, which is also leading to beautiful and picturesque scenery.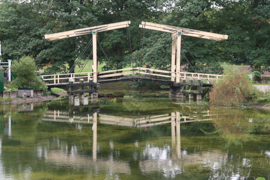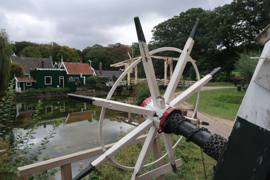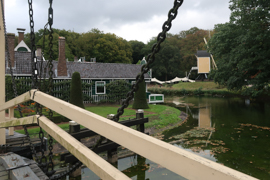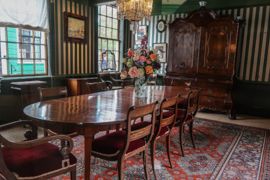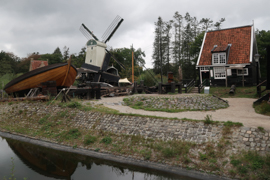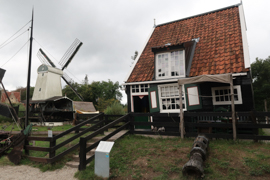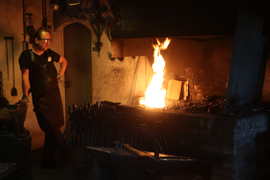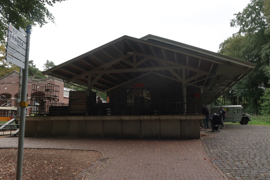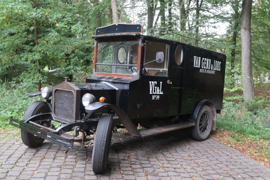 If you follow that route, you also run into a modern industrialized and modern Netherlands in later sections the Tuinen (garden) or Lint (Ribbon development). These sections also show some very interesting crafts and services – there is even a brewery and a medical office.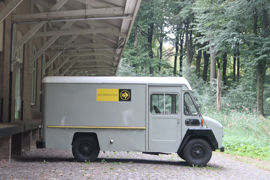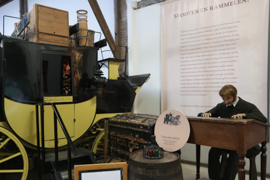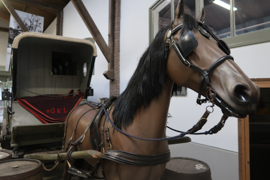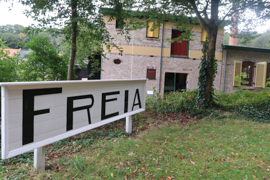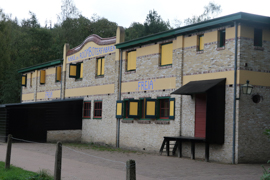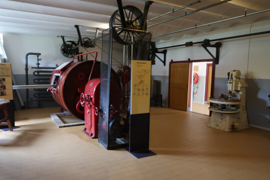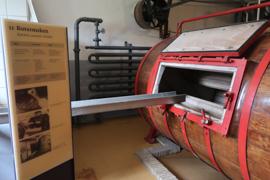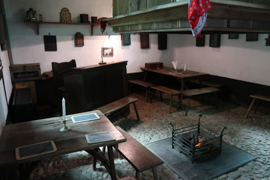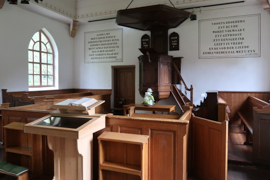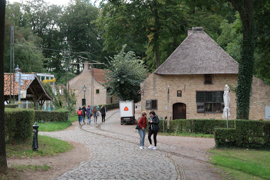 I guess that the pictures already give a quite good impression about the services. The area is a bit of hilly, so that some relaxing tram rides (see below) here and there help to stay active. There is also a lot of green space around, which does turn the place in a great location for a relaxing walk as well.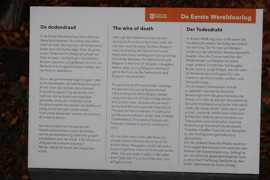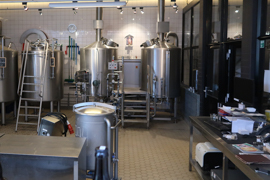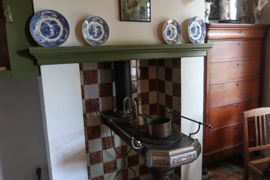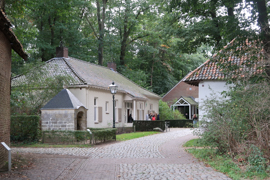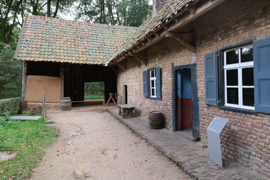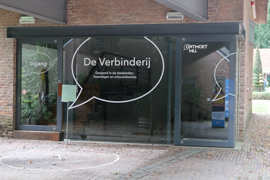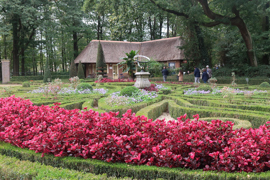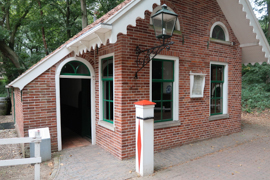 Dutch Open Air Museum – Historic Trams
To me, riding the historic trams was one of the highlights of my visit. The trams operate in a circle line with multiple stops throughout the park. Thus, they also give a great opportunity to get a first overview of the whole Nederlands Openluchtmuseum. It is a nice way to get around the park. Unfortunately, if you want to have a good seat, you might have to join the majority of visitors and start full round trips from the main entrance station.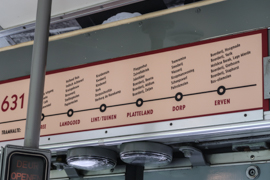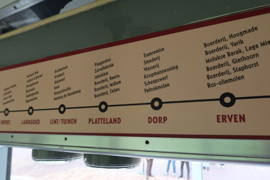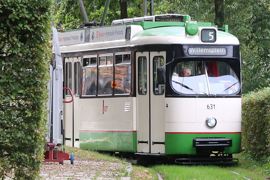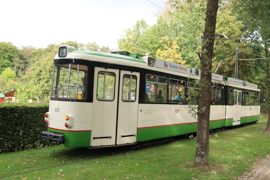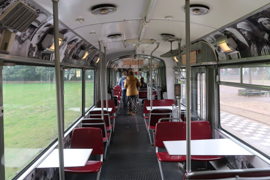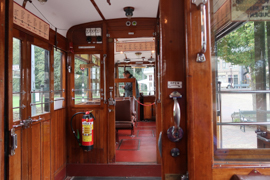 In addition to the tram rides themselves, it is also worth to visit the tram depot which is in one of the sections of the museum. Especially as the museum is typically just using parts of their rolling stock, it is a great opportunity to explore the remaining trams. A couple of them were open, so that you could explore them from inside during my visit.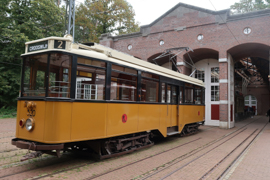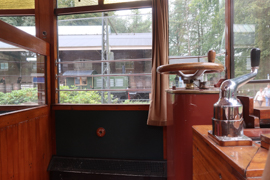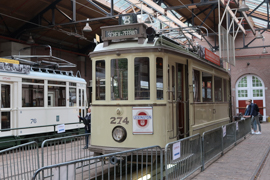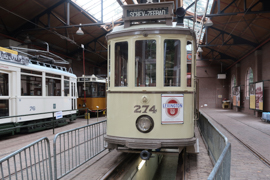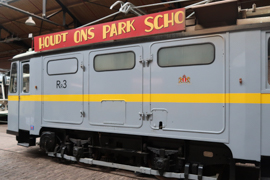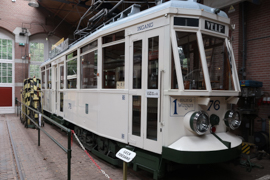 Dutch Open Air Museum – Canon of the Netherlands
On top of all the impressive exhibits at Arnhem, the Canon of the Netherlands turns the Openluchtmuseum into a unique place. The place is trying to point out common achievements and common values of the state of the Netherlands. A first part is also giving a brief, very illustrative overview of the history of the countries. For that, you walk through small dioramas, which typically have interactive screens so that you actively think about what your personal Canon of the Netherlands is.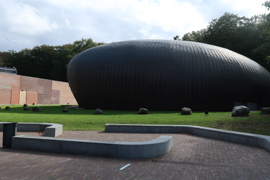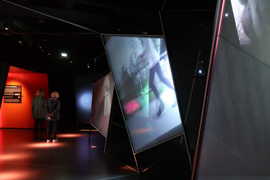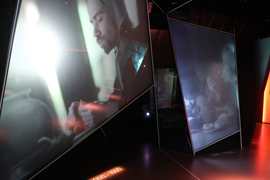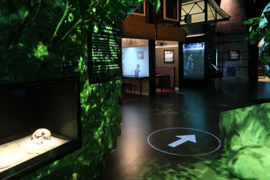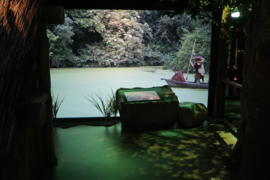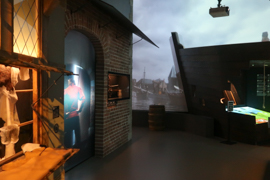 Your final stage of the visit of this special, state-driven exhibition is exactly the overview of these achievements, how the Dutch government and community defined them on their own. I felt that the idea – and the design – of this place is simply amazing and would be a great place to visit by its own.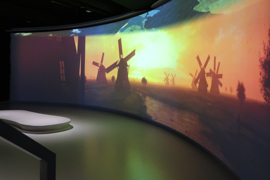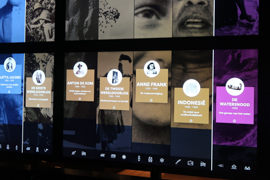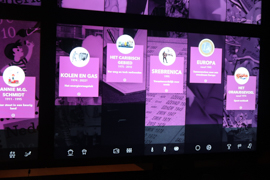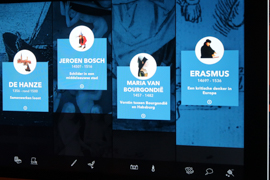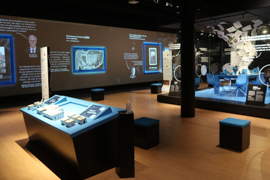 Dutch Open Air Museum – Services
The services are as you expect them of an Open Air Museum: there are playgrounds and other places where you and your kids can relax. Some of the historic buildings offer food, including beer and other typical products. Of course, there are also restaurants, not only in the lobby / entrance area. On a sunny day, it is a great place to relax. Last, but not least, gift shops give you the opportunity to take some memories with you.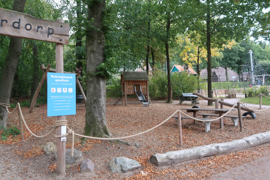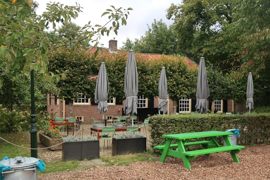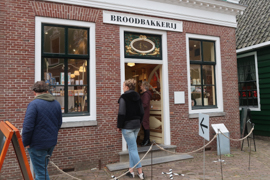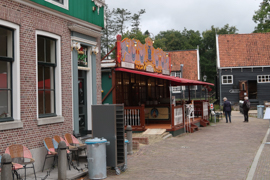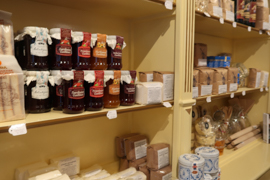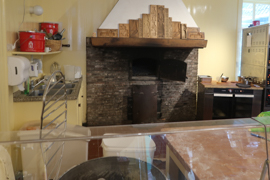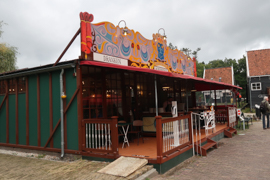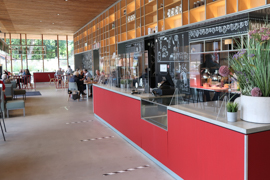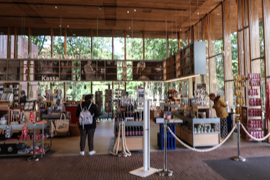 Dutch Open Air Museum – My View
The Dutch Open Air Museum is indeed a great open air museum. However, the Canon of the Netherlands finally turns it into a great and unique place. I feel that the museum is heavily underrated – absolute must-visit if you are around. However, you should (in summer) at least expect three to four hours for it – which also means: be early if you want to see the zoo the same day.
Open Air Museums
Here are all my postings about Open Air Museums:
Netherlands Top Pick!
Here are all postings related to the Netherlands I marked as Top Pick!: