During the later phases of the Covid-19 lock-downs in Germany, I had the idea to that posting. Maybe just because I was looking forward to be able to travel again more freely after some one and a half years. I am slowly able to explore some interesting national routes and do trips to neighboring countries. There are so many places, airlines and experiences I still want to make – but I hope you enjoy this list of experiences I made so far. Of course, some of them have been made before 2018 and are thus not reflected in Flyctory.com postings.
The Best Flights Of My Life (… so far)
12. Doha (DOH) – Colombo (CMB, +1) – Male (MLE), SriLankan UL 218 / 101, 16th November 2017
I don't have any pictures about this trip, unfortunately. Bad luck, as it was just a few months before I finally decided to found Flyctory.com. I flew on a SriLankan ticket from Frankfurt in business to the Maldives on my birthday. The first leg was serviced by Qatar Airlines (on LATAM wetlease). Thereafter, I had my very first SriLankan flight experience with a transfer in Colombo. Great cabin, lovely service and good food – I will definitely never forget the burning hot three styles of SriLankan rice pudding. I flew back the same route shortly thereafter – and absolutely enjoyed it again.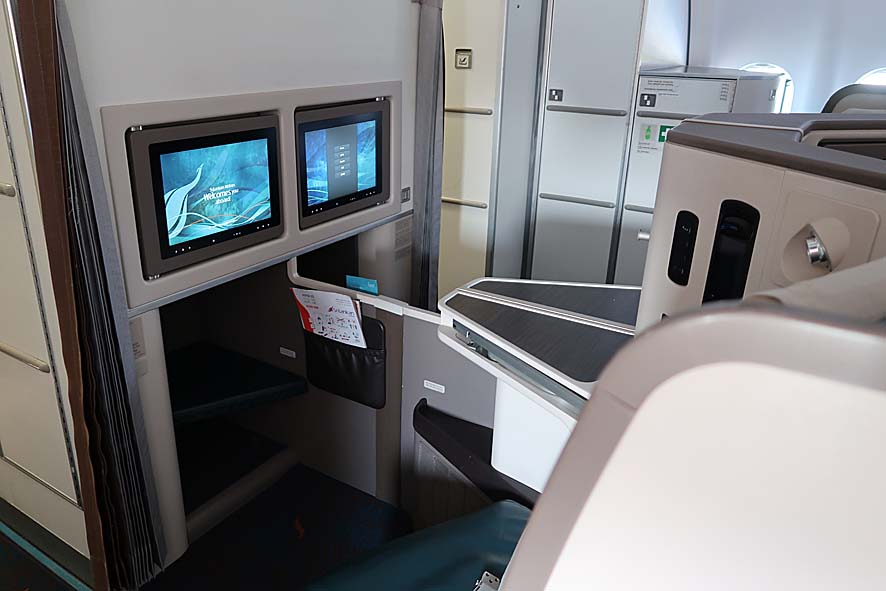 11. Morgantown (MGW) – Pittsburgh (PIT), Southern Airlines Express 9X 403, 22nd February 2019
I generally love flying the small regional airlines in small jets with a bit of odd connections. This flight in 2019 was special in two ways: flying into my ice hockey hometown Pittsburgh with a Cessna 208EX Grand Caravan was absolutely special already. I had four legs on this day, but on the flight from Morgantown, I have been the only passenger. Great flight experience – and a really good regional airline.
10. Westray (WRY) – Papa Westray (PPW), Loganair LOG 353, 12th June 2015
There are two flights which finally lead to a certificate, which is hanging at the wall of my office room. Funnily, both are Loganair experiences. The flight from Westray (WRY) to Papa Westray (PPW) was a special flight on a day with four flights on the Orkney Islands: this one is the shortest scheduled service in the whole world. I took a hike of some hours on Papa Westray to be sure I don't miss that opportunity in 2015. Flight time was about three minutes – one of the best three minutes of my life.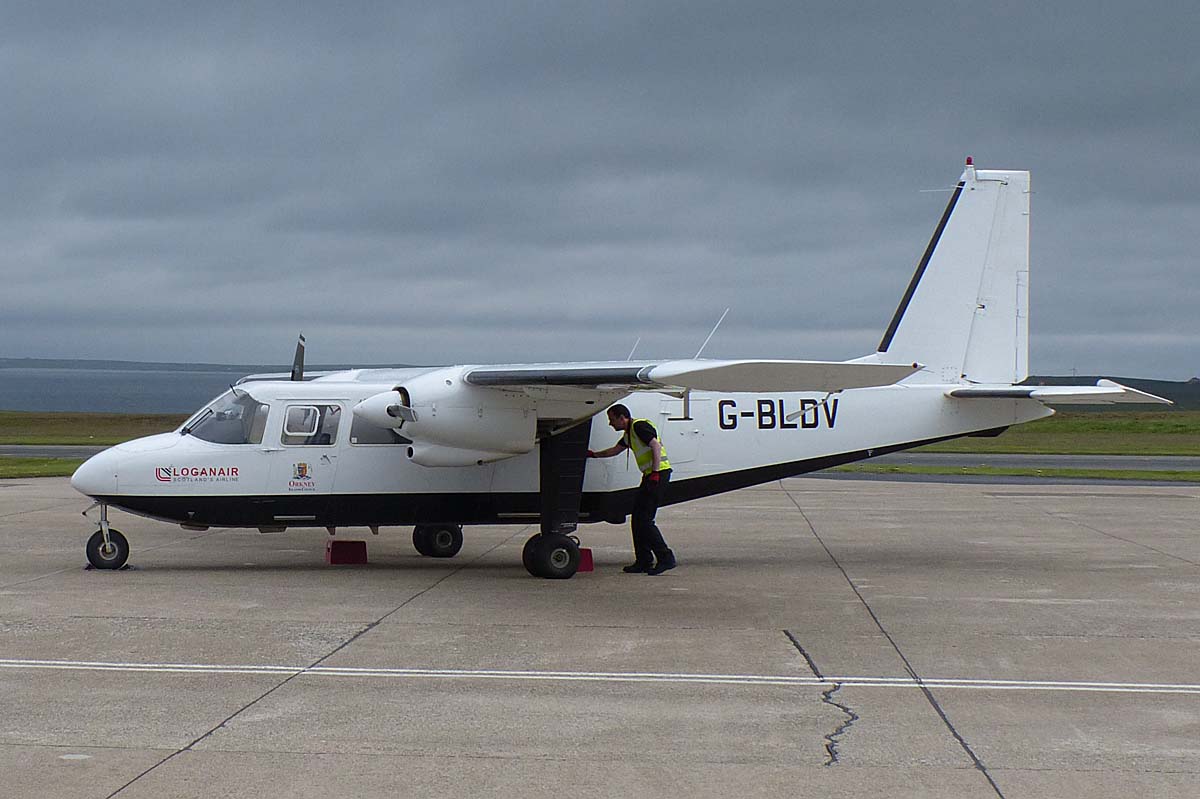 9. London City (LCY) – Billund (BLL) – Dusseldorf (DUS), Sun Air of Scandinavia BA 8210 / 8203, 14th June 2019
The planes look like small British Airways ones, but in fact Sun-Air of Scandinavia do an amazing service on their Dornier 328 JET planes. In 2019, I was able to fly from London City to Dusseldorf – with a stopover in Billund (BLL). The ticket was amazingly cheap if you book it on Avios – and the service was outstanding. I am still in love – and in contact with the amazing flight attendant of that trip.
8. Cologne/Bonn (CGN) – Miami (MIA), Eurowings / Sun Express EW 182, 15th December 2016
When I asked my wife what her best flight ever has been, she named that one. Yes, we did have Swiss Business Class and other posh ones together – but this flight from my home town airport to Florida was indeed special. At this time, the Eurowings Best Class were Premium Economy seats with a pitch much wider than at Lufthansa. The purser was amazing and gave us all kinds of service. Even though this one was the day flight only, we highly appreciated the service.
7. Paderborn/Lippstadt (PAD) – Sylt (GWT) (return), Green Airlines / PAD Aviation, PVD 531/532, 25th April 2021
I still owe you the review of Green Airlines in general. They change their operations almost biweekly, so that it is very hard to really judge on their services. To me, they have been very good, though – and gave me a PAD Aviation private business jet flight from Paderborn/Lippstadt (PAD) to Westerland/Sylt (GWT). My first experience of that kind. Loved it!
6. Glasgow (GLA) – Barra (BRR) (and return), Loganair LM 451 / 456, 7th September 2019
I love the small regional aviation experiences, especially the flights from mainland to islands. One of the most special island flying experiences is the flight to Barra (BRR). It is the only airport with scheduled flights, where you touch down and take of on sand – which also means that the flight schedule is altering every day. The flight is scheduled by Loganair – so that the Scottish are the only airline, which if featured twice in this listing. If you want have a look into the Outer Hebrides island, have a look into the guided tour I had on the Barra.
5. Taipei (TPE) – Paris (CDG), EVA Air BR87, 25th February 2018
I would say EVA Air gave me the best Premium Economy experience of my life. This was especially helpful as the flights from Paris (CDG) to Taipei and back are the longest flight experiences of my life. The trips were at the very beginning of Flyctory.com – nowadays, I would do more and more detailed postings after a trip like the one to Taiwan. The return to Europe was an outstanding experience, though: I was able to fly with one of their signature Hello Kitty airplanes. The branding includes meals, cabin design – and even a special check-in. Great one – hope to be able to fly with EVA Air in the future again!
4. Mainz-Finthen (QMZ) – Cologne/Bonn (CGN), Lufthansa Stiftung Berlin, LH9814, 7th September 2015
If this posting was about my twelve favorite airplanes (maybe I will do that one one day as well), this flight would be on the top of the list. I feel gifted that I had two Junkers Ju-52 flights with the Lufthansa Stiftung Berlin, before they decided that they do not maintain the old lady any more. The first flight was from Mainz-Finthen to Cologne/Bonn. A very traditional airfield to my home town airport. Sunny skies and a flight along the River Rhine. Not as comfortably as other flights on this list, but definitely memorable.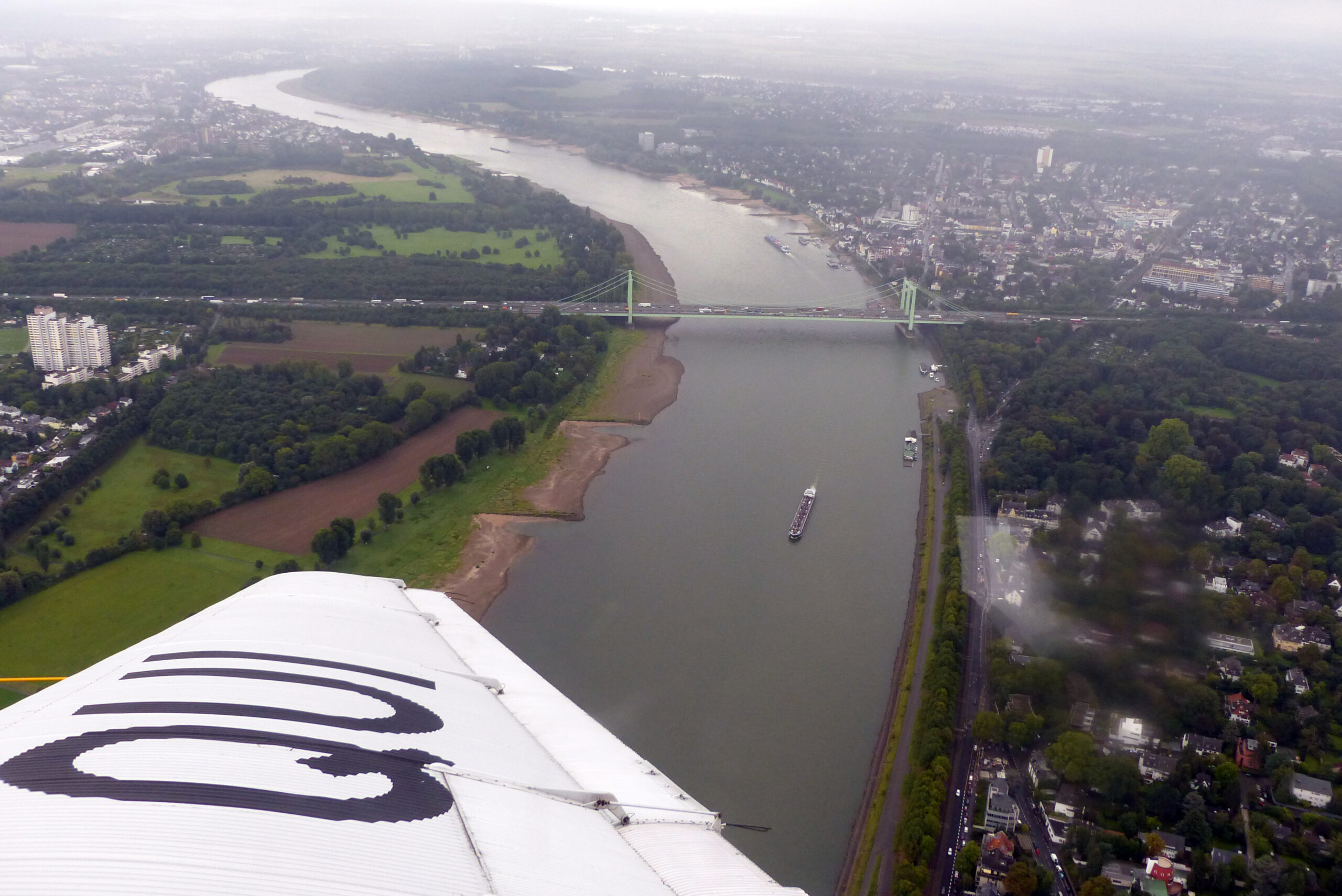 3. Frankfurt (FRA) – Madrid (MAD) (and return), LATAM LA 705/704, multiple dates
Would you really expect that this one is missing. Already before Covid-19, LATAM already seized their flight from Frankfurt (FRA) via Madrid (MAD) Terminal 4 to Santiago de Chile (SCL). This flight is unforgotten to me. The only flight experience on Flyctory.com with a love letter posting. Hope to do the non-stop flight to Chile with these guys one day.
2. Singapore (SIN) – Frankfurt (FRA), Lufthansa LH 779, 5th May 2019
The two top flight experiences were definitely both dated as of May 2019. On one ticket, I had the opportunity to enjoy Lufthansa and SIngapore Airlines First Class on the same set of flights. One of the highlights of my Lufthansa legs was definitely to be able to enjoy their unique First Class Terminal. Especially flying in the A380 First Class by Lufthansa was a memory of a lifetime.
The Favorite Flight Of My Life… So Far:
Hong Kong (HKG) – Singapore (SIN), Singapore Airlines SQ 865, 30th April 2019
Compared to the over ten hour First Class flights with Lufthansa from Frankfurt (FRA) to Hong Kong (HKG) and from Singapore (SIN) back to Frankfurt, the Singapore Airlines leg was rather short. However, the experience was amazing. A fantastic seat, great service – Singapore Airlines is just a unique experience. One day I need to have a shower in the sky with Emirates First. So far, it will very likely be hard to beat this flight.
And the Biggest Disappointment?
It was still a nice flight somehow. But on 21st April 2017. I boarded British Airways BA 490 from London Heathrow. I already knew that things might not be that fortunate that day when they asked any passenger whether they have valid passports / visa for Spain as well. The rationale: the flight was scheduled to fly to Gibraltar (GIB). The wind shears were that massive that day that after two approaches at the airport (and some tears in the cabin, as the people were not prepared for it), we in fact what planes from London do when they just cannot make it: they diverted to Malaga – transport to the British exclave from there by bus. In fact that killed my first ever landing on this very special airport. It took me about a year later to finally fulfill the dream of landing on that airport: on 24th May 2018, I landed with RAM Express from Tangier, Morocco – a more rare, but also more reliable connection.
All "classic" blog posts
No reviews – just debating and certain topics – these are my "traditional" blog posts in the categories Just blogging, Just blogging on music and Sports Blogging:
Lounge Reviews on Flyctory.com
Here are all Lounge Reviews on Flyctory.com: