The historic Al Shindagha district in Dubai, located right South of the Dubai Creek, is currently undergoing quite some touristic development. During my visit in December 2020, they already opened two museum houses there. The Al Shindagha Museum gives a general overview of the history and importance of the area. The Ticket I had included the admission to the Perfume House, giving an overview how the fragrances are made and their role in Arabic culture. The area also hosts the former home of Sheikh Al Maktoum – overall, they are planning to open a series of dedicated museums there. Here are my thoughts about my visit.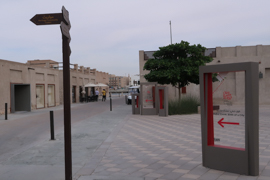 Al Shindagha Museum & Perfume House – Location & Admission
As said, the Al Shindagha district is located right at Dubai creek. If you come by car, you likely approach the area from the D92 road and look for a parking slot there – make sure that you have sufficient coins or a metro card to pay the parking fee. However, there are many public transport options as well. From the metro stop Al Ghubaiba, it is just a few steps to the museums. Al Ghubaiba is also offering boat connections – the most fancy ones are definitely the Dubai Ferry from Dubai Marina or Sharjah Aquarium. There are also abra boats crossing the creek nearby.
Both museums opened at 10:00 and closed at 20:00, Wednesday to Monday. I however also found an opening time of 8:00 – this may be the non-pandemic time. Tickets for the Al Shindagha Museum always include the Perfume House. I bought a combo ticket, which also allowed me to visit the Etihad Museum for 40 AED overall, i.e. 9 Euro – which is an amazing price, but in fact is just the sum of the individual admissions. The two Al Shindagha places only are 15 AED.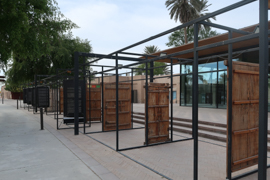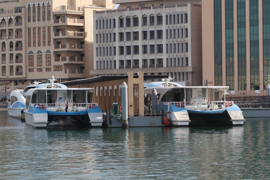 Al Shindagha Museum – The Visit
For the first stages of the museum, I received a guided tour, which was very well informed and friendly. You first passed a monument illustrating the movements on Dubai Creek before there were some rooms illustrating the history of the area. Thereafter, you could move freely – but there was always some staff available to ask questions. The model of the Dubai Creek with key development projects was very interesting. There were also some photo documents about the key people. You saw that the museum is quite new – they use very modern and interactive presentation methods.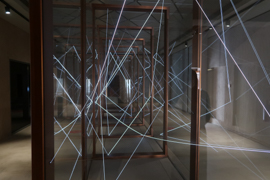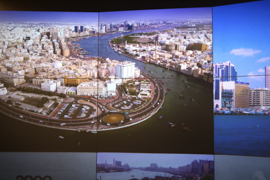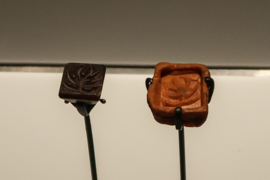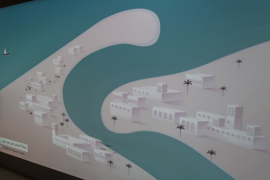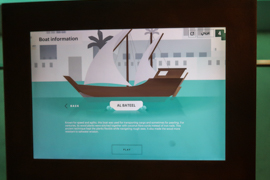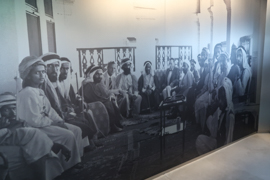 My favorite room, however, was one of the last ones of the visit, where you could learn about different people living around the creek. For each person, there are some characteristic items and a video study introducing the person / role. What an interesting and diverse place.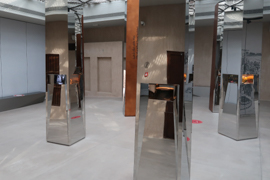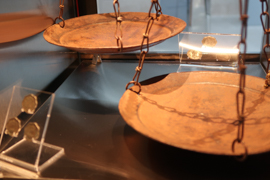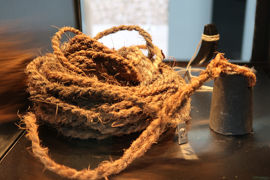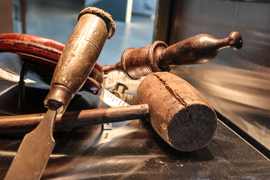 Finally, you can watch a movie about Dubai Creek in the large cinema. All walls are used, so that it is really interesting to watch this small show. Like the whole museum, the film is available in English and Arabic.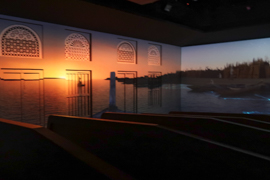 Perfume House – The Visit
The Perfume House is just a short walk away from Al Shindagha Museum. You just show a picture of a barcode they presented you at the other place for admission. You can more or less split the Perfume House exhibition into two parts: the first one is a showcase of general and local ingredients to mix a fancy fragrance. This wide space is very informative – unfortunately, the pandemic hygienic measures did not allow to have a smell of saffron, rose or musk.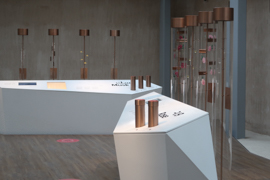 After you passed that area, there is a yard with a lot of smaller exhibition rooms around. This section of the Perfume House deals with the traditions around perfume in the Arabic culture. My favorite parts was about learning how perfume is traditionally made in the region and what are typical fragrances. There are also traditional vessels for storage of ingredients and presentations about Arabic people and fragrances. Again, I felt that the presentation was really good and modern. Even though the place was not too well visited, it was a bit of narrow here and there.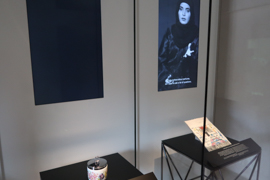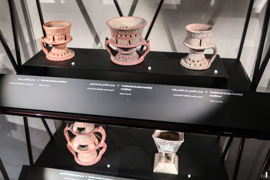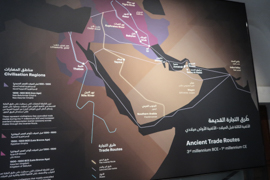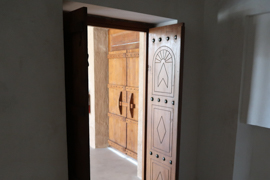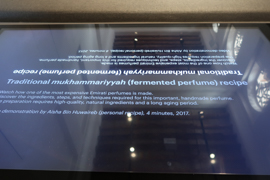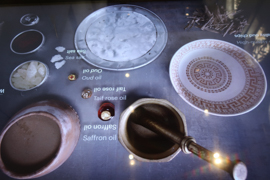 Al Shindagha Museum & Perfume House – Services
Both museums offer an individual museum shop. The Al Shindagha Museum one has some beautiful items and is fully serviced.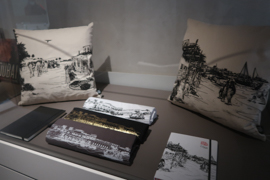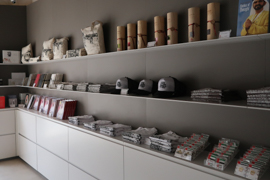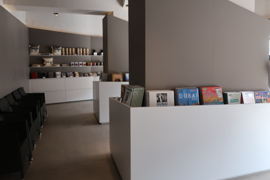 I loved the museum shop at the perfume house. However, it is not really a shop as it is only an exhibition of items you can buy at a perfume store located at Jumeirah, Villa 515, which is in fact a 16 km drive away. This is a bit of unfortunate.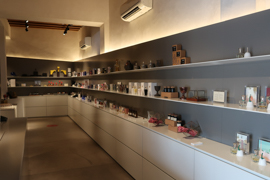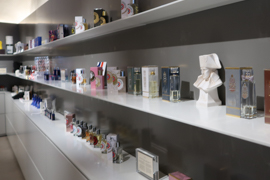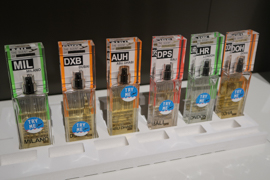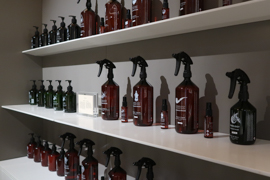 Both places feature sanitary facilities.
Al Shindagha Museum & Perfume House – My View
I am already curious how this area will develop over the next months and years. These first two houses were really promising. Both, the Al Shindagha and the Perfume House, are very good museums – and you get them for a combined ticket price of about 3.50 Euro. If you are interested in Arabic culture, you should visit this area – it is a lovely part of your Dubai visit anyway.
Flyctory.com in Dubai
Here are all postings about the entertainment wonderland Dubai:
Historic Museums
Here are all other postings on Historic Museums: