When people think about the United Arab Emirates, they typically think of Dubai or Abu Dhabi. During my last trips, I became more and more a fan of not-that touristic areas. In this Pictured Story, I introduce you to Fujairah Fort, which is located on a small hill above the East coast U.A.E. city. It is regarded to be the oldest fort still existing in the Emirates.
Fujairah Fort – Location and Admission
The Fort is located rather North of the city center. However, the city is growing quite fast and thus it might very soon be more in the heart of Fujairah. The same areal features a heritage village and the Fujairah Museum. One of the most scenic ways to enter the gravel road is via an old Arabian gate, which you can pass through.
Entrance to Fujairah Fort is free. However, during my visit, there was a guard, ranger or however you like to call him who seemed to be responsible to care for the building and also is very motivated to show you some of the most interesting places. You thus may end up in a tip for his service. As this is a Pictured Story, i.e. my format in which I rather publish major size pictures than proper review, there is no rating for the fort – however, I can ensure you that I really enjoyed being at that place.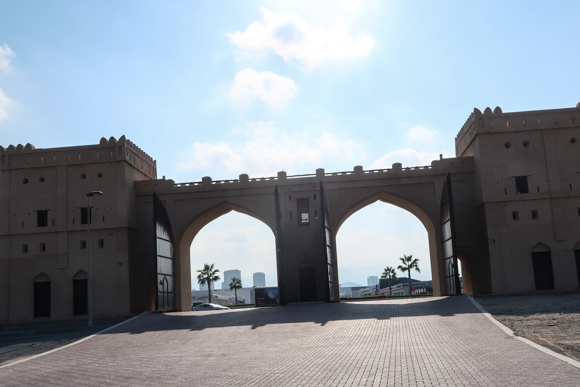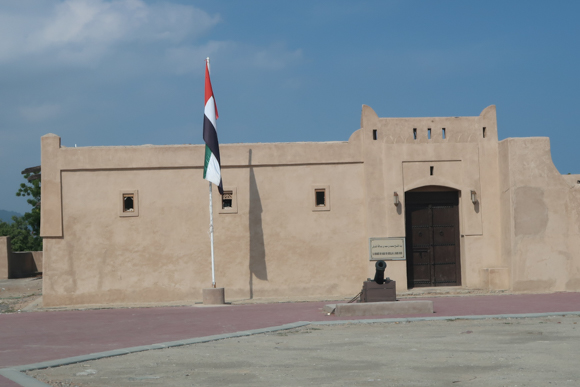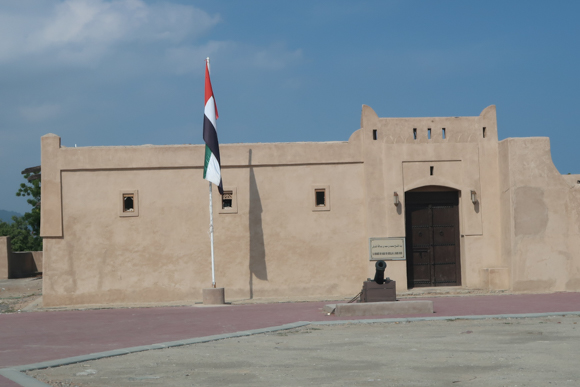 Fujairah Fort – The Fort
The Fort itself is beautifully located on top of a small hill. It contains three watchtowers, which are connected by walls. The original building is estimated to be constructed in the 16th century, there have however been renovations some one hundred years later. The fort has been destroyed by a British warship in 1925 as part of an anti-slavery mission. In the late 20th century, the original materials have been used to re-construct it.
Fujairah Fort – Inside The Fort
Visiting the fort is quite impressive, just due to its construction and the nice views from the towers. The Fujairah Administration of Antiquity and Heritage did a nice job in the re-construction and by creating a touristic place out of the fort. There are a couple of signs which explain the original usage of the different rooms of the castle (you can in fact visit quite some of them)The highlight of your visit is, of course, to have a look over the city and the nearby ocean.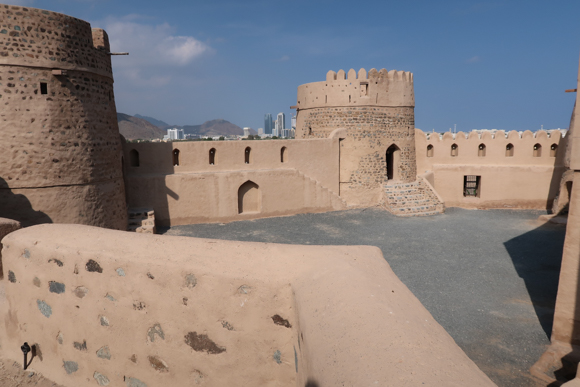 xxx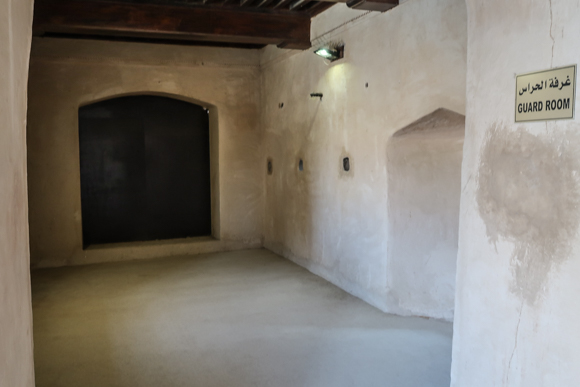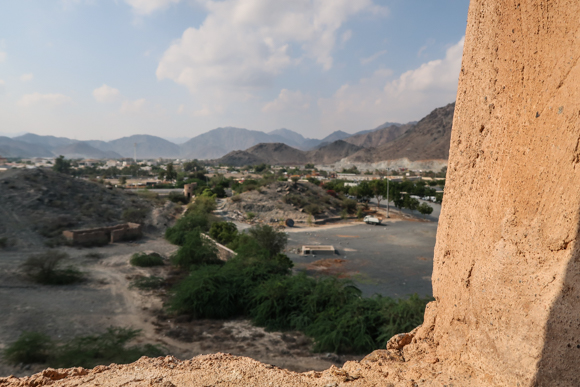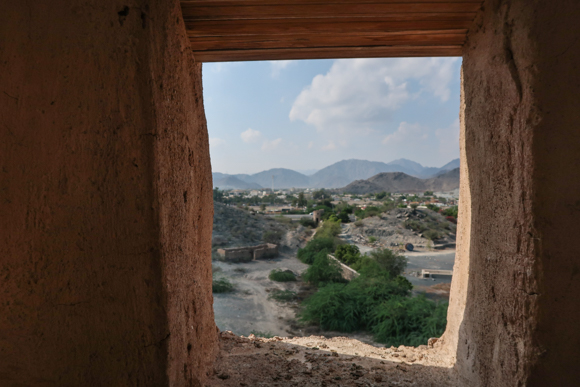 United Arab Emirates – More Postings
Here are all posting of related to the United Arab Emirates:
Flyctory.com Views from Above
Here are all postings tagged as Views from Above, dealing with any kind up-in-the-air viewpoints: