Undoubtedly, Amsterdam is not just a beautiful city, but also a place of rich cultural history. One example for that is the vast list of painters, which are related to the Dutch capital. One of the big names of Amsterdam is Rembrandt van Rijn. In the Rembrandt House (full name: Museum Het Rembrandthuis), you can learn about life during the lifetime of the artist, which was from 1606 to 1669.
Rembrandt House Museum – Location & Admission
The Rembrandthuis is located slightly Southeast from very central Amsterdam. You can easily walk from central areas to the museum – alternatively, the Metro takes you to Waterlooplein, from where you have a short walk. There are a lot of stores and restaurants around – the Waterlooplein itself is also very interesting due to its flea market. In general, I can very highly recommend not to visit central Amsterdam by car – but if you dare to do so, there is a parking garage very close.
The museum is oping from Tuesday to Sunday, 10:00 to 18:00 hrs. Adult Admission is 15 Euro. The Rembrandt House accepts the Museumkaart and other combined tickets like the I Amsterdam City Card.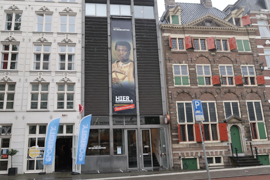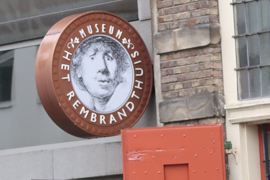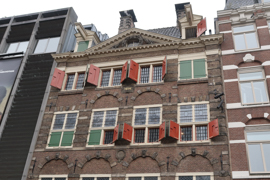 Rembrandt House Museum – My Visit
You in fact enter Rembrandt House Museum from a building right next to the original location. As my visit was during pandemic times there was a fixed route through the museum, which worked quite well even thoigh 17th century houses are quite narrow, especially in the staircases. You explore the house from top to bottom and first of all learn about the lifestyle at that time and – of course – the lifestyle of Rembrandt himself. One of the first rooms, you visit, for example, is the kitchen area.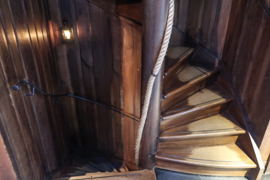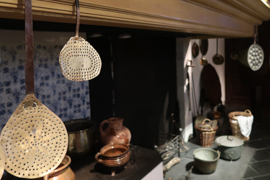 You are more and more getting into the representative areas of the house, where the museum also features more paintings. The first set of pictures you see, for example, are the room right behind the original entrance doors.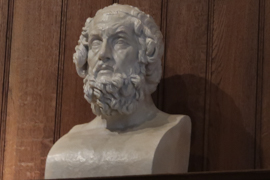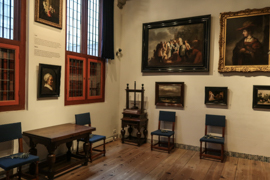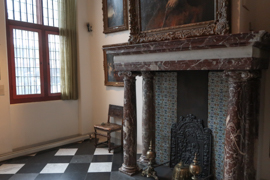 After you visited this area, you head up one floor and for example see how Rembrandt worked – including a lot of items in exhibition.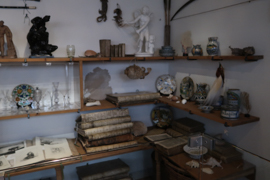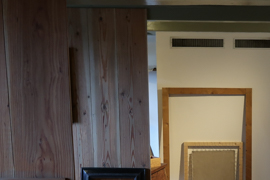 After having visited this part of the Rembrandt House Museum, the place turns into a very different focus and becomes a real art and history exhibitions. During my visit, for example, there was an exhibition about colored people during Rembrandt's time. This part was a bit of surprising at first sight, but finally also very educative, so that I really loved it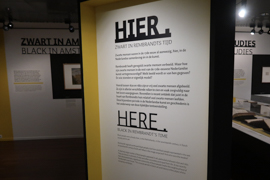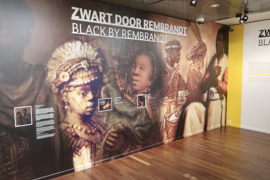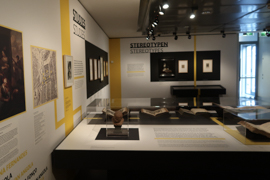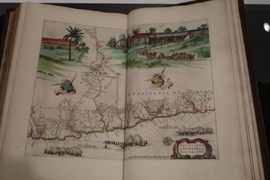 Rembrandt House Museum – Services
Of course, a visit at a famous place like the Rembrandt House cannot be complete without passing a souvenir shop. The selection of items in this store was quite interesting and widespread – including huge sets of colors in case you feel inspired to try out creating some arts on your own. Apart from the commercial services, the atmosphere in the museum was really relaxed with friendly and helpful staff. In addition, the tour was supported by an audio guide, which was helpful and also not too long in its explanations.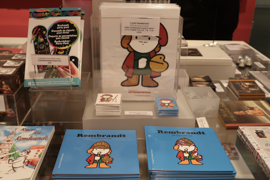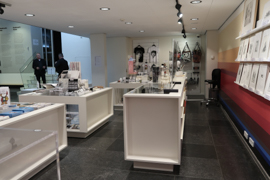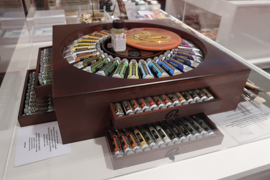 Rembrandt House Museum – My View
Indeed, visiting the Museum Het Rembrandthuis for a trip to the Dutch capital is definitely a good option. I really liked my visit there. I have to say though that in general, Dutch museum admissions feel quite ambitioned – and Amsterdam is not the discount price island of the country, indeed. I loved to have a final exhibition section with a very cultural-historic topic. The are is a short walk from most central attractions, but it is a really nice.area, which might be another argument to dare to give this place a try.
Flyctory.com in Amsterdam
Here are all Flyctory.com postings related to Amsterdam:
Graphic Arts on Flyctory.com
Under the Graphic Arts tag, I sum up all kinds of paintings, graphics and prints: