Many oeople visit the Canary Islands just due to the reliable climate and good weather. However, there are some really nice cultural and educative places on this Southern part of Spain as well. One of them is the Canaries Museum or Museo Canario, located in Las Palmas, Gran Canaria. I had a visit to this place.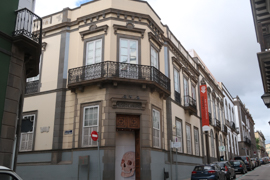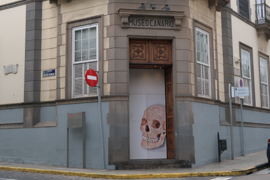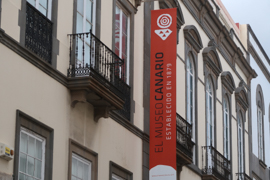 Canaries Museum – Location & Admission
The museum is located in Vegueta, a Southern historic borough of Las Palmas. There are some other key attractions in the area like the Santa Ana de Canarias Cathedral, the Market Hall or Casa de Colon, the Columbus Museum. Using local transport, e.g. bus lines 7 and 70 to Teatro Guiniguada, is a good option. If you come by car, the best option is net to the Market Hall.
The museum is open on weekdays, Monday to Friday, from 10:00 to 20:00 hrs. On the weekend and on public holidays, the museum already closes at 14:00. Adult admission is 5 Euro.
Canaries Museum – The Visit
The museum is situated in a two-level building. The more touristic part is likely on lower level, where practically the whole museum is documented in Spanish and in English. If you speak neither language, the museum is providing audio guides as well or you can use them on your smartphone. However, major parts of the upper level have neither been covered by the audio-guided tour nor had a wider range of English documentation.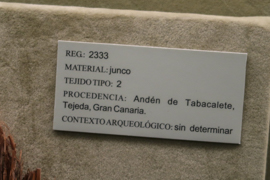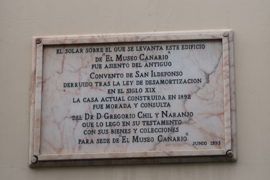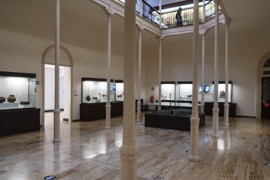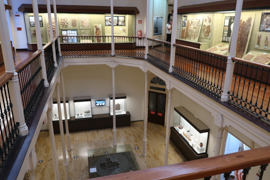 Thereby, the lower level mainly features the archaeological collection of the island. You learn a lot about the history of Gran Canaria and the neighbor islands. The exhibition is very illustrative, using some scale models at certain parts of your visit. However, the museum also features exhibits from other parts of the world, which finally leads to a nice context of the exhibition.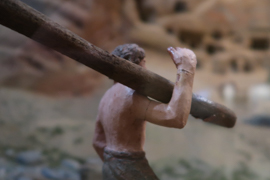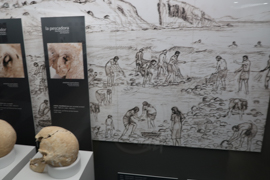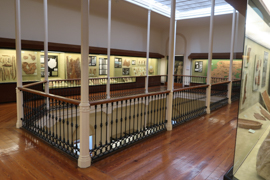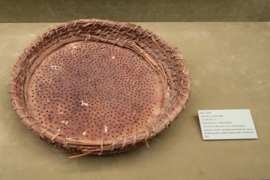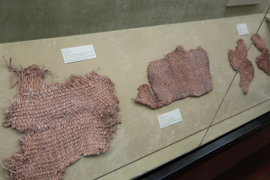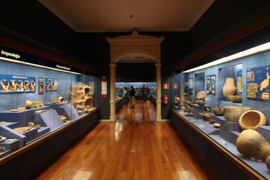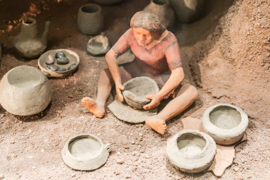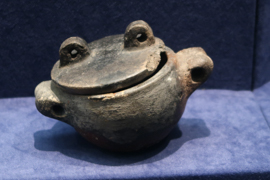 Skulls and Bones
Finally, the Canaries Museum would be a nice place giving an educative and enjoyable time – but the anthropological collection is finally what makes it memorable. The place is a bit of spooky, especially, as there are so many skulls over time. In addition they show in the museum how people used to treat these kind of human remains in the past. There are even some mummies, but overall, the Hall of Skulls just stays in your mind.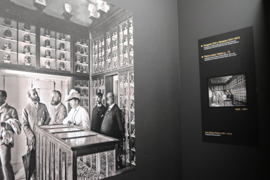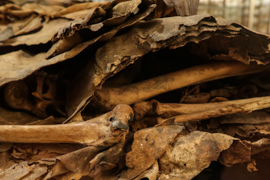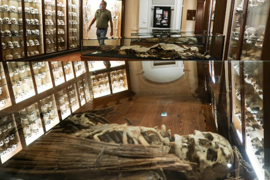 Canaries Museum – Services
Located beautifully in a historic library, the Museo Canario runs a really nice souvenir store as well.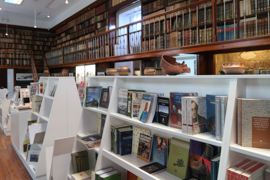 Canaries Museum – My View
Even though I did not go for the very highest rating for the Museo Canario, I definitely feel you should have a visit. The methods on how the skull collection has been compiled might feel quite racist from a nowadays perspective, but you just cannot deny that this part of the museum stays in your mind. The main exhibition is good as well. Bad luck that parts of the museum are not multi-lingual.
Flyctory.com on Gran Canaria
Here are all postings related to Gran Canaria (Grand Canary), Canary Islands:
Flyctory Obscura
Flyctory Obscura-tagged reviews represent weird, unique, entertaining places of all kind: