Time to see my hockey team again! The first day of my Pittsburgh Penguins trip to the States did not feature a match of Pennsylvania's premier one (is there another team out there in that state? 🙂 ), but at least an NHL ice hockey match in a brand new arena. Before that: travel. A day which was supposed to last roughly 26 hours of staying awake. Day 1 of my Trip Report is here – and these are my flights of the day:
| Date | Flight | from | to |
| --- | --- | --- | --- |
| 10.03.2022 | LH 3597 | Cologne Rail (QKU) | Frankfurt (FRA – Rail) |
| 10.03.2022 | LH 400 | Frankfurt (FRA) | New York (JFK) |
Good morning – and Good Bye Cologne
Woke up at about 4a.m. in the morning. I pre-booked a taxi for 5:10 hrs – the app showed me at 4:40 hrs that the driver is about to arrive in a few minutes… Which is a bug in the trip, they just have to re-confirm the reservation. No services available at 5:30 in the morning at Cologne-Deutz / Trade Fair station. The first stage of the trip is a Lufthansa Express Rail ride, i.e. it is serviced by German Rail in their high-speed rail services. Despite that that connection had a unusual number of stops, arriving in Frankfurt at 7:05, ready for the first big adventure of the year.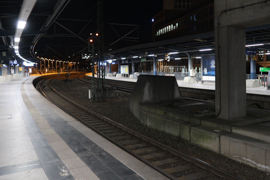 Frankfurt Airport Slowly Getting Back to Business
I was quite surprised that Frankfurt Airport was comparably crowded – not as much as it has been pre-Covid-19 maybe, but not as empty as it has been at the times I recently had trips from or to there. Thus, I used my option to go for First Class Check-In and headed to the lounge, which was quite relaxed. I was just confused by some noise all the time, when right across me an orthodox jew stood up and obviously has been just doing his prayers. My computer did not want to leave the lounge – there is a tradition with me and Windows updates when going for a flight… The document check was a bit of chaotic, but everything else was really relaxed.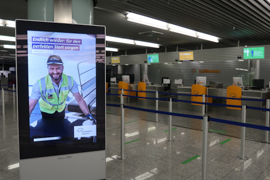 A Good Old Lady 🙂
At the time of booking, the plane for my flight to New York JFK has been a Boeing 747-800. The more, I have been happy to see the older version, the 747-400, D-ABVM, named Kiel, to service my flight. The flight was not that full, I had two adjacent Premium Economy seats, which was quite relaxed. I will tell you about the food in the next Food I had Onboard edition – a rather mixed experience. Nonetheless, I had time to review some albums and do other Flyctory.com stuff as well as having a nap… Thus, I enjoyed – and we arrived safely in New York.
A Ford for one Day
Global Entry makes traveling to the US so easy. Immigration has just been a matter of some minutes, my suitcases were delivered quickly, so that I could head straight to Budget car rental and receive my Ford Ecosport for a day in New York. I wonder whether they sell it as 4WD in Germany as well. The traffic in Queens… Congestion, as always 🙂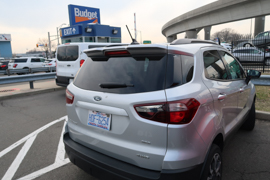 Mobile…
It has been two years since I have been in the US the last time… And one impact has been that my AT&T mobile SIM has expired. I needed a new one – but they also blocked my phone manufacturer in the meantime. Finally, I ended with a deal getting a phone more or less for free (but with a tariff which does not allow tethering…). Great thanks to the amazing AT&T store in Valley Stream and Greg, who sorted all that out for me (took some 90 minutes…).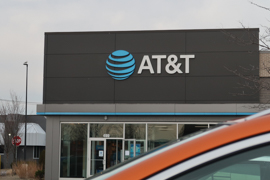 Sleeping at/in the Adria
Thus, I got a bit in a hurry, as I had to set up the phone (you nowadays have mobile tickets in the US typically). Ticketmaster is not allowing you to download their US app on a European Google account, which is quite a mess, but everything worked out fine. My first stay for the night was the Adria Hotel & Conference Center in Bayside, North of the UBS Arena. A pretty nice place for a night with some free parking and close connection to the parkway.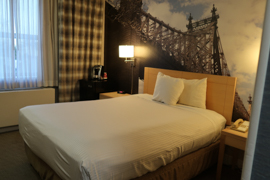 Meeting Sparky 🙂
The Ticketmaster App thing lead to some trouble at the UBS Arena parking (which I pre-paid). The staff around the arena was really outstanding though, so that I enjoyed being in the brand-new UBS Arena. The Islanders fans had a blast of a night, beating Columbus 6-0 (I did not manage to watch the full match, too jetlacked…) and I ran into their mascot Sparky The Dragon before the match (this time, wearing my Cologne home town colors… Penguins tomorrow). By the way, while at the airport and the AT&T store, there was a mask mandate, UBS Arena did not have one… Weird.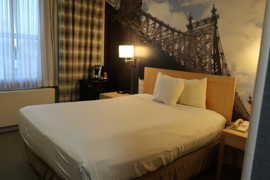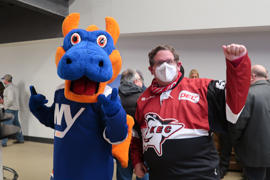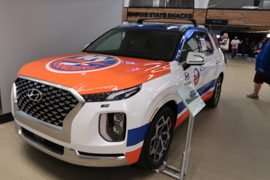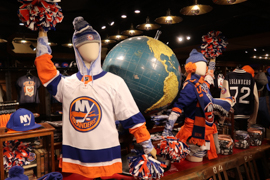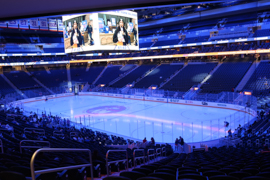 Pittsburgh Penguins March 2022 – Day By Day
Here is the overview of my Trip Report:
Day 1, 10.3.2022 – About Mobile Networks and Sparky The Dragon
Travel Postings – New York
Here are all my Travel postings related to New York (city):
Flyctory.com about Ice Hockey
Here are all ice hockey postings on Flyctory.com: