Country 2 Country, short: C2C, has established to be the largest country music festival in Europe. In fact, it is held in three cities, London, Glasgow and Dublin, for three days. In general, they have the same lineup (regarding the main acts) and just rotating the daily programme. For example, the bands playing in Dublin on Friday move to London on Saturday and finish Glasgow on Sunday. This year, the event has been held from March, 9th to 11th.
The London version held in The O2, the major 16,500 people arena in North Greenwich. It has been my first visit ever to that venue, which is quite impressive. You may cross the Meridian splitting East and West on the way from the Underground Station.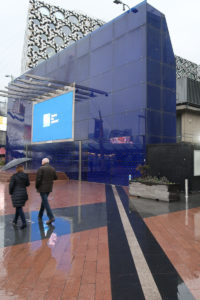 But the cool thing is that the venue itself is surrounded by bars, restaurants and even some exhibits (like electric car presentations):
This is the very special about the C2C in London: the events makes use of all the area. While the venue doors open between 4 and 5pm, there will be band playing around (on Saturday and Sunday) from 10am onwards, there are numerous vendors for Western clothing and some nice other exhibitors. I even felt that this is the really cool thing about this event – for all the stuff you see here you do not even need a ticket:
For some of the smaller venues you either need a ticket for the day (so these concerts are all included…) or a comparably cheap daily programme wristband. Just to illustrate the massive programme, this is just what they bring on stage and do on Saturday:
Here are some pictures of the O2 Indigo, with Walker Hayes and Danielle Bradbery, two absolutely remarkable artists – Danielle even won the US "The Voice" show: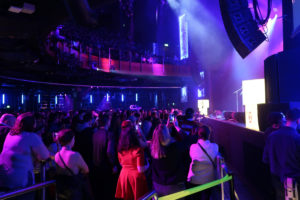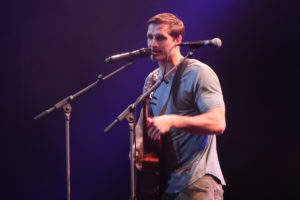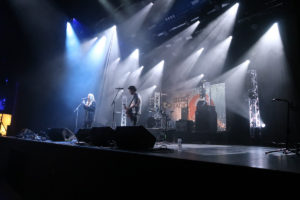 A venue I absolutey loved the the intimate round NY-LON bar (sponsored by Delta Airlines… So I felt somehow at home maybe 😉 )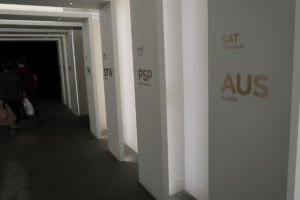 (artist shown here is UK country singer Clara Bond).
There are also many opportunities to meet the artists. Danielle Bradbery was really, really nice: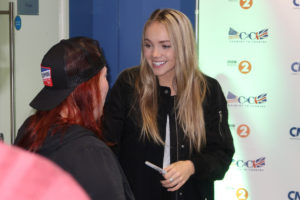 Of course, the artists on main stage are the key funding of that event. There are numerous artists, most of them are however not too well known in Germany, but very popular in the UK and especially the US. The most famous is maybe Faith Hill, who joined her husband Tim McGraw on stage. Pictures below also include one of my favourites, Kelsea Ballerini:
One has to add that the lineup in 2018 has been comparably poor compared to previous years. Nevertheless, for country music addicts, this is maybe the place and time to go, also for 2019! I did visit it the year after as well, here is a detailed diary and review.
Flyctory holds other posts / galleries on the C2C:
Flyctory.com about Country Music
Here are all Country Music-related postings on Flyctory.com: