Bree Doster draw some attention her her during the last year already, when she released her Chasing Ghosts. Now, on 17th April 2020, the young country music artist released her self-titled debut EP. I felt that it is definitely a good opportunity to have a closer look to her music.
Bree Doster – About The Artist
Bree Doster was Born in 1998 in Martin, Tennessee, and grew up in Dresden, TN, and White Plains, Kentucky. She has eight siblings and is the second oldest child of her parents. During school time, she played basketball up to College level. As a key inspiration, she is naming. On her Facebook account, her bio states, "When people listen to my music I hope it makes them feel like I'm speaking directly to them. Whether it's making them feel "in love", realizing their worth or just helping people feel that haven't in a long time.". This self-titled EP is her debut. The only additional publication of her I could find was a Christmas track, Holiday Wishing.
Bree Doster – Bree Doster EP – Track by Track
The six track EP lasts 19 minutes.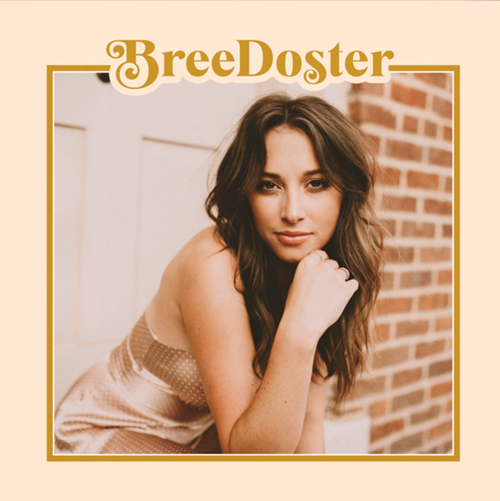 1. Chasing Ghosts
Chasing Ghosts was some sort of breakthrough song for Duster – not too surprising it is the opener of the EP. The song is just a great produced song, straight and well produced. Great radio quality.
2. As Good As I Remember it
For the second track, As Good As I Remember it, I could more or less use the same words than for Chasing Ghosts – apart from the breakthrough stuff. Really well produced country song – this one has a bit more of a guitar touch.
3. Back To What Broke Me
Back To What Broke Me is much slower than the first two songs, a darker song about heartbreaking. I like to have a bit of a different type of song in the EP at that point. Nice songwriting.
I keep going back to what broke me
You made me think that's all that I deserve
I hate the fact that somehow you still hold me
Sometimes I wonder if I'll ever learn
Cause I keep going back to what broke me
4. Drown
Drown is another song, which is more on the radio side with some pop elements. Good songwriting, even though it feels a little less good than otehr tracks on the album.
5. Let You Love Me
To me, Let You Love Me is the strongest track on the whole EP. Doster's voice has (again) a nice presence, it is just a beautiful melody, which catches me very deeply. Wow!
6. Waiting on You
The slow piano ballad Waiting on You closes the EP. Very intimate, atmospheric track to finish. Love it.
Bree Doster – Bree Doster EP – Spotify
Here is the Spotify widget to Bree Doster's EP:
Bree Doster – Bree Doster EP – My View
Damn, Nashville is just amazing. I have to admit that I just knew one track of Bree Doster, Chasing Ghosts – and already at her debut, the young artist is producing a really good EP. Some nice variety of songs, impressive music quality, just a good listen. I definitely enjoyed it!
Media Reviews – Women Country
Here are all my music reviews of female country music artists:
Postings about Nashville
Here are all reviews and more about and around Music City: