Facebook, Instagram and all other kinds of internet sources nowadays allow you to (sometimes by chance) find, follow and support new acts from other parts of the world. During the CMA Fest 2019, I was very flattered to meet a couple of upcoming acts and sometimes even see them live on stage for the first time. This posting is about two female artists, who impressed me online and even impressed me more in Nashville, Christina Taylor and Carolyn Miller.
Christina Taylor – Bio
Christina Taylor is born in Florida and grew up in North Carolina. In 2012, she moved to Nashville for music. She also writes her own songs and has reached 1.5 million Spotify streams.
Her first EP, That girl, has been released in February 2017. In 2019, there will be a new EP. Taylor is having regular airplay on Radio Disney and is supported by the radio channel as well as the CMT, which ranked her as Discovery Artist. She is also quite present in the Nashville venue scene.
Christina Taylor – Concert
I saw Christina at the Radio Disney Country stage right on my first day of visit. You might not expect that, but her voice is an incredible soulful powerhouse. I loved her songs live even more than I did online. She is also having a good presence on the stage and interacts well with both, the audience and her band. Thus, it was amazing to watch her.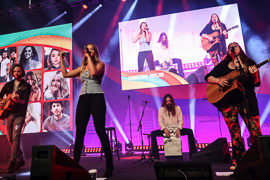 After the concert, there were also some Q&A's and a game with the Radio Disney Country moderators.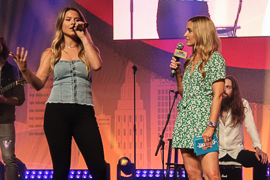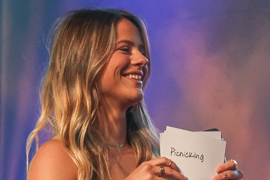 Carolyn Miller – Bio
Carolyn Miller is from Long Island, New York. Before she finally decided to concentrate on country music, she also did TV, stage and speaker jobs.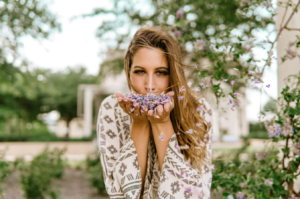 In July 2018, Carolyn released her debut EP Unbreakable. In the pre-order iTunes country charts, the EP reached #7. There was significant airplay, especially, in the Northeastern home region. Especially in the Tri-State area, she already reached a certain level of popularity. Her latest single is What you can't have. 
Carolyn Miller – Concert
I saw Carolyn in the cozy basement stage in the B.B. King's in Nashville on 8th June 2019. Her voice was even more powerful than it may sound in the studio recordings. She played a very professional set, despite that there were not more than two dozen people in the room. Her stage presence and way of interpreting her songs and the covers was amazing.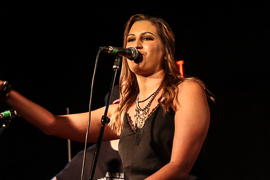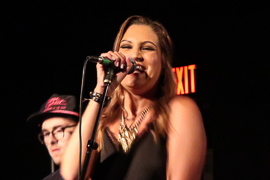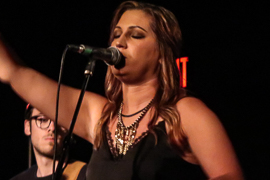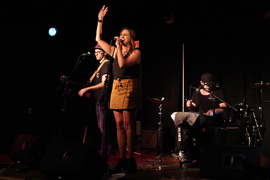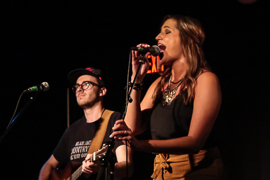 My View on Christina Taylor and Carolyn Miller
Chrstina and Carolyn are just two examples how amazing the density of musical talent in Nashville is. Both artists had their first steps of success and could establish themselves in the set of raising Nashville artists. Carolyn is that impressive, you see that she is just a bit more mature. Her voice, but also her way to interact with the audience, is amazing. Christina is having a very characteristic voice as well, it is very fun to watch her as she is doing her shows a bit more playfully. This does neither mean she acts childish nor clumsy. Her stage presence is very good as well, just using other methods to make her audience feel her songs.
I selected one song of each artist, Settin' Myself on Fire and Summer Time (which Carolyn Miller released after CMA Fest), for the initial Flyctory.com Country Music Playlist.
Amazon.de Links
Here are the two latest EP releases by the artists:
Flyctory.com about Country Music
Here are all Country Music-related postings on Flyctory.com: