I unfortunately do not know too much about Lori Rayne, but due to some country release listings, I ran into her debut EP when I scanned the 28th May 2021 releases. I just loved the sound of her voice and music, so that I felt to share 1926 with you.
Lori Rayne – About The Artist
As said, there is very few material about the artist I could spot on. The only thing I surely know is that Lori is a female country artist from Birmingham, Alabama.
Lori Rayne – 1926 – Track by Track
The five song EP lasts 18 minutes.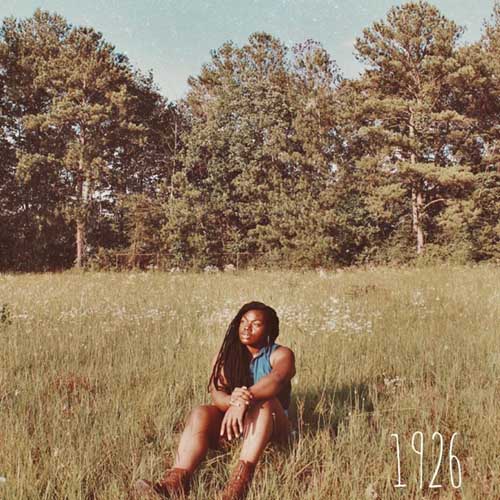 1. 1926
Lori Rayne wrote the title track of her EP for her grandfather. A lovely, very personal-feeling song, which really turns my first contact with Lori Rayne's music to a good one.
2. Sweet Talk
Sweet Talk feels much more modern, much more country pop. I love her warm, a bit of soul-ish voice. The song could be a nice song for radio stations. Feels a bit like summer – and makes me smile.
3. Forgive Me
Forgive Me connects quite nicely to the second track. However, there is more guitar power in this song. There is a lot of pop and again, I could imagine that it is a nice tune for radio stations (not only the genre-specific ones). Enjoyable listen.
4. Scenic Sunset
Scenic Sunset is the longest track of the album. It is a nice of country and soul elements, again with nice guitar play. Beautiful story and a really nice voice. Really great listen.
5. Beaches in California (feat. Asherr Cole)
For Beaches in California, Lori Rayne pairs up with an Alabama friend of hers, rapper Asherr Cole. The song starts with a nice groove, Cole is joining at about the middle of the song, which gives the song a really nice touch.
Lori Rayne – 1926 – Spotify
Here is the EP on Spotify:
Lori Rayne – 1926 – My View
I really enjoy listening to 1926. Not all songs give you a straightforward feeling of being country music, though – but if you are not too puristic in that and just enjoy the song of Lori Rayne, you definitely have an enjoyable time. Nice debut!
Media Reviews – Women Country Debut Releases
Here are all my Media Reviews about Women Country artists doing their debut EP / album:
Flyctory.com in Zurich
Here are all postings related to Zurich: