When I ran into Be Gentle On Yourself, the new EP by Australian Melinda Schneider, I did not know too much about the concept behind the six songs. I feel the strongest (and easiest 😉 ) thing is just to quote what she personally states about this collection of songs:
One sleepless night at 3am, I had the idea to put together an EP of six of my most healing songs of self-love and put it out into the world. During this time of Covid, 2020 has been full of the stress of uncertainty. Fear has led to anxiety and sadness has led to depression. However, once I recovered from the shock of losing my job as a live performer back in March, I fully embraced the time I suddenly had to rest and simply surrender to what was happening. After all, there was no way of controlling it or fighting against it. This year has been such a wonderful opportunity to worry less about work, money and getting ahead and more about self-care, listening to your body and filling your soul with what it really needs. I hope these songs bring you some comfort for the rest of 2020 and encourage you to Rest Your Weary Mind and Be Gentle on Yourself.
The EP has been released on 9th October
Melinda Schneider – About The Artist
Melinda Schneider was born on 7th October 1971 in Sydney, Australia. Her birth name is Melinda-Jane Bean, she is the daughter of Mary Schneider, who is a singer-songwriter and yodeller. Her first album appearance was thus at the age of eight alongside her mother on the The Magic of Yodeling album. She also appeared as an actress and artist in TV shows. Melinda Schneider's debut album has been released rather late, at the age of 28 in 2000, called My Oxygen. Since then, she released multiple albums, including Melinda Does Doris (2010) in memory of Doris Day and Great Women of Country (2014). Melinda Schneider won six Australian Country Music Awards. The song below has been recorded with her boyfriend Mark Gable.
Melinda Schneider – Be Gentle On Yourself – Track by Track
The EP consists of six songs and lasts 21 minutes.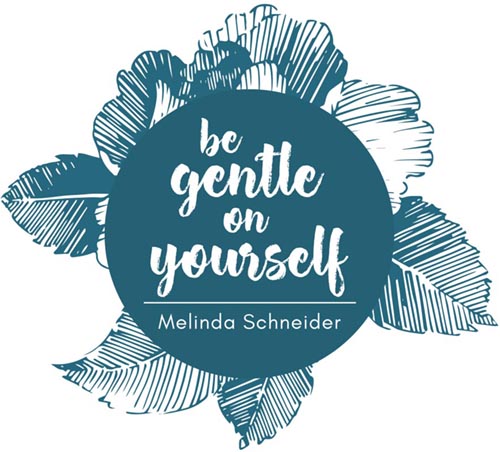 1. Be Gentle On Yourself
The title track is an easy, beautiful, happy mood track. Love to listen to this starter of the EP.
2. It Will Always Turn Around
This track has been written for Schneider's little son Sullivan. I feel it is a real beauty – the chorus of this piano ballad even reminds me of some Disney movie tunes.
3. Be Yourself
Be Yourself has a much stronger country music touch than the first songs. The track is in fact a Melinda Schneider classic, who recorded this lovely one several years ago, originally dealing with her divorce.
Be yourself everybody else is taken
And no one else can do the things you do
Let your heart write the music that you're making
You be you everybody else is taken
4. I'll Take Care Of You
Another piano track, which starts very quiet and intimate, but then takes up much more power. Nice comment on that by Melinda Schneider: I thought this song might be a beautiful message to sing to ourselves. We are so good at taking care of everyone else, kids, parents, partners, but often we leave ourselves out of the picture altogether. This song is kind of like a pledge or promise to take care of yourself.
5. Rest Your Weary Mind
You definitely recognize that this is a Nashville write. Lovely recording, one of my favorites on the EP. Co-writer Elizabeth Cook (see her my review of her recent one, Aftermath) performed this song as well in the past. The Cook version is stronger in the fiddle, I rather go with Melanie Schneider though.
6. Courageous
The EP has a mission, it is following a concept – so it is not too surprising that there are no party tracks as part of these six songs. Courageous has quite some power, though. Love to listen to it. The children's choir gives it a very special touch.
There's a bigger plan that's what they say
But you've still got to make it through today
You may be feeling scared want to run away
But if you choose to look fear in the face
If you choose to look fear in the face
You'll have better luck, better luck
Melinda Schneider – Be Gentle On Yourself – Spotify
Here is the Spotify widget to the EP:
Melinda Schneider – Be Gentle On Yourself – My View
The album is aiming to deliver intimate, motivating, thoughtful songs – and that's just what Be Gentle On Yourself is doing. I would have loved to have another song like the title track – but overall, I really like the set of tracks delivered by the Australian. Thank you for these words and tunes during difficult times.
Australia on Flyctory.com
Here are all Flyctory.com postings related to Australia:
Women Country in my Spotlight Interviews
Here are all Flyctory.com Spotlight interviews, in which I chat with female country artists: