Tiffany Johnson impressed me recently in the Spotlight interview published on 12th August 2020. After a couple of singles, the young South Dakota artist is releasing her self-titled EP on 28th August 2020. I was really curious about her first larger set of songs.
Tiffany Johnson – About The Artist
As I just had a chat with Tiffany some two weeks before the EP release, I majorly refer to my interview with her. Tiffany is a teenage country music, who is currently commuting between her home in South Dakota and Nashville. She already won some awards with her songwriting. For more information on her, click on the interview teaser below:
Spotlight – Flyctory.com meets Tiffany Johnson (12th August 2020)
Tiffany Johnson EP – Track by Track
The six songs EP lasts 26 minutes.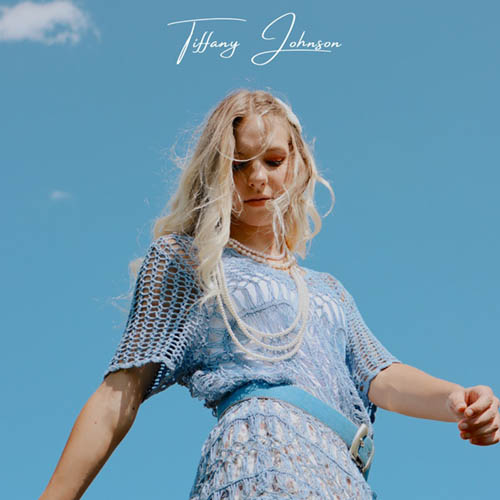 1. Breathe
This first track partially reminds me of some Taylor Swift songs, but then also have their very own style and character. Tiffany is special with her high voice, the setup of the backing music is simple. The song is concentrating on her voice. Feels like a young angel. Interesting start.
2. Out of My Head
Out of My Head has been Johnson's latest single. Again, it is just her, her acoustic guitar, few additional background sounds until the first chorus. This just makes me listen to her song. The same track could have a much wider arrangement. Lovely writing
3. Someone I'm Not
To me, the deepest track of the album. Undoubtedly, the song profits from its duration, 5:12 minutes. TIffany Johnson does her thing, not the 2:50 minute Nashville streamlined sounds. I highly appreciate that.
4. Lemonade
And here is Lemonade– the song, which made me run into Tiffany, the song which is currently in my Country Music Playlists. I love this it, just a good vibe.
5. Shouldn't Have to Feel Like This
After the uptempo, rythmic Lemonade, Shouldn't Have To Feel Like This starts very quiet and intimate, but turns into a quite interesting sound with drum machines. Not country at all, but a very interesting trip to pop music, a touch of electro pop. Very surprising move.
6. Arizona
The way Tiffany Johnson is telling her story reminds me of some Catherine McGrath songs (and I love her debut album Talk of This Town) – but the sound of Arizona is again very different. I would name it electronic country pop.
Tiffany Johnson EP – Spotify
Here is the Spotify preview to the EP:
Tiffany Johnson EP – My View
Tiffany Johnson gives me a tough time with that review. There are just so many aspects in this EP. There are tracks like Shouldn't Have to Feel Like This which are very pop-alike – and then there is that lovely young lady who is telling her stories with a guitar. The album focuses on her, her voice and her stories – and that's what I absolutely love about it. I love that the songs take their time. It is diverse, it is not mainstream. This may be confusing here and there, but you receive an honest and very straight product lasting 25 minutes. Adorable.
Media Reviews – Women Country
Here are all my music reviews of female country music artists:
Spotlight – Flyctory.com Interviews
Here are all postings of my interview section Spotlight: