A very interesting release with a talent show background: Brynn Cartelli won The Voice in 2018 – now she released her debut EP Based On A True Story. I enjoyed listening to her songs released on 28th May 2021. Here are my thoughts.
Brynn Cartelli – About The Artist
Brynn Cartelli was born on 16th April 2003 in Longmeadow, Massachusetts, close to the border to Connecticut. Already at the age of 15, she was the youngest person ever to win the US version of The Voice in 2018. She has been coached by Kelly Clarkson. Her winning song was Walk My Way, which peaked third in the US Digital Charts. At this time, she was rather concentrating on pop music – nowadays, she is closer to country music.
Brynn Cartelli – Based On A True Story – Track by Track
The six song album lasts 21 minutes.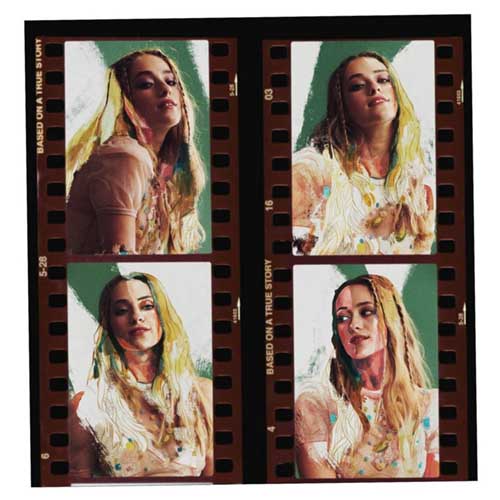 1. If I Could
The rather slow If I Could has been very successful as a single release already. More than 2.2 million streams on Spotify at the time of releasing the EP. I feel it is interesting that Cartelli's music is also labelled as country music. This song, for example, has a pop-alike rhythm, an almost soul-ish touch of a groove – there is just a slight bit of the boots and hats genre. However you name it, the song is a beautiful, fragile, personal one.
2. Imaginary Stranger
How is the sky you left us for?
Are the clouds keepin' you warm?
Are your red wings helpin' you soar, helpin' you soar?
I wish you were more than an imaginary stranger
I wish you werе more than just a memory
I wish you more than an imaginary stranger
But I know you are a part of me
Part of me, part of me
The second song is also very quiet, concentrated – and by that intimate. Very good listen track, which is creating an atmosphere which stays in your mind.
3. Long Way Home
The third track is the second single release of the album. The song has a nice vibe with very accentuated lyrics.
We can take the long way home
Down every goin'-nowhere-road
I don't mind the traffic lights
They're givin' me more time to kiss you slow
We can take the long way home
Mama doesn't need to know
Can you give me that speed?
Small town streets, young and free
You and me and the radio
Let's take the long way home
The long way home
I like the storytelling, but overall, the song does not really catch me as much as the first tracks did.
4. Love You in My Mind
The fourth song, Love You in My Mind, is a real beauty. The piano ballad is again creating a lovely atmosphere and creates that special connection between the artist and the listener. Amazing vocal performance, which just needs very minimal background instrumentation.
5. We Belong
We Belong is the song, which I feel has the strongest country-pop touch. Again, Cartelli's vocals are in focus, there is just a bit of rhythmic elements and some acoustic guitar sounds. I have to admit: this is the weakest track of the album to me. Again, the lyrics are not too bad, but Cartelli just does not catch me.
6. Jane
Baby talk is the beginning of Jane, which then turns into another ballad. Very impressive listen – even though I would have loved to have a more up-tempo song on this EP as well.
Brynn Cartelli – Based On A True Story – Spotify
Here is the EP on Spotify:
Brynn Cartelli – Based On A True Story – My View
I chose the EP for review while scanning the new releases. The first snippets I listened to felt really promising. And definitely, the vocal performance by Cartelli in Based On A True Story is lovely. I just feel she relies too much on that. The album is very concentrated on her vocal strength, which makes it interesting, but also tiring. Sometimes, you just need more power. Even in 21 minutes. To me, the EP is good, but not a must-listen.
Postings related to Talent Shows
Blog posts, artists or reviews – here are all postings which are somehow related to talent shows:
Open Air Museums
Here are all my postings about Open Air Museums: