I follow the British country music artist Vic Allen since quite a while already. You also find some pictures of a show in London in my postings. January 2023 is a very exciting time for the very talented Allen: she is about to release her debut album. Just before you are able to listen to Some Place I'd Rather Be on 27th January 2023, I had a chat with Vic. Enjoy!
Flyctory.com meets Vic Allen
FLYC: Vic, congrats! Your debut album is on the final straight. How nervous are you about the release of Some Place I'd Rather Be?
Vic: I'm more excited than nervous! I can't wait for people to hear the final tracks and to have a whole collection of songs that I'm really proud of together in one place.
FLYC: The music industry nowadays runs a lot / too much on single releases. How important is it for you as an emerging artist to have a full set of songs released?
Vic: It's really important. Obviously I didn't have Spotify growing up as it's such a recent thing, so throughout my teen years I would listen to albums on the CD player I got for my 13th birthday. Because I grew up listening to albums, I've always wanted to release my own. I think there's something special about having a body of work that brings together songs that were all written over a particular period of time or about a particular subject.
FLYC: Can you tell us a bit about the album already? How many songs will be on it? How many new songs will be on your debut album?
Vic: The album will be ten songs in total. Two are from a previous EP, six were released as singles and don't have a "home" yet, and two are brand new.
FLYC: How did you choose the title? Is it also the title track of your release?
Vic: The title is actually a line from the song Enough, and since the day we wrote it, I knew I wanted to use it as an album title. Anyone who knows me or follows me on social media knows how much I love travelling and how restless I get when I'm stuck in the same place for a long time, so the title seemed a perfect fit. It also encapsulates the whole theme of the album, as many of the songs are inspired by the people and experiences that travelling has led me to.
FLYC: Not too long ago, you moved back to London. How important is it for an artist to be right in the heart of the British music industry?
Vic: For me, I feel it's very important. London is definitely the place to be if you want to be close to everything that's going on. It's nice to be near other artists, songwriters and producers, and it's also really handy to be able to attend gigs and events last minute.
FLYC: Your roommate is Poppy Fardell, who is also a very talented British country artist. How important is it for you to be close to somebody, who is also in the same business?
Vic: It's been really fun! It's definitely nice to have someone around on a day-to-day basis who understands exactly what you're going through and can share excitement at the same things.
FLYC: You also had a couple of trips to Nashville in your career. What is the main difference between the music industry in London and in Music City to you?
Vic: I've actually been maybe six or seven times now…! Nashville is very different to London. There is such a strong co-writing culture and some artists I know will book up to three writes a day. The whole city is dedicated to music, with live bands in almost every bar and entire streets full of publishing houses and record labels. Country music is of course much more dominant in Nashville than it is here, too.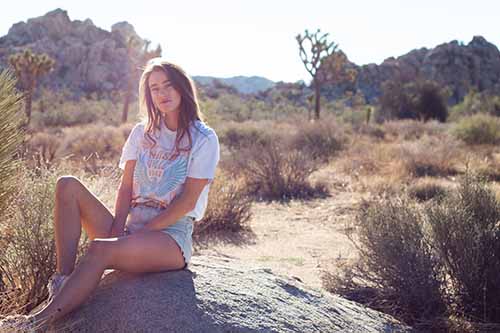 FLYC: You have quite a strong community on TikTok, where some 37k people are following you. How difficult is it for you to share rather private parts of your life like your room?
Vic: I have mixed feelings really. I like to get to know my audience and share stories behind songs, aspects of my personal life etc, but there's definitely a line and don't feel the need to share everything. It's also quite exhausting to make content CONSTANTLY and I often forget to take behind-the-scenes footage in places like the studio because I'm too busy focusing on getting things done.
FLYC: Some Place I'd Rather Be will be released more than three years after your EP Enough. What is the key difference between Vic Allen in 2019 and Vic Allen in 2023?
Vic: I think I have just become more aware of what I want my music to sound like, and I've also started experimenting a little more, for example by writing songs on piano instead of guitar and by creating music I'm proud of rather than worrying whether it fits into a certain genre or not.
FLYC: You released quite a lot of songs already. What is your favorite one – and why?
Vic: Suitcase! It's my favorite song because it's exactly how I feel about life. It's like my soul in a song and Barn's production on it was perfect. But I'm also particularly proud of Pictures of Us and I absolutely love Enough.
FLYC: I guess you look forward to the first reactions, fans and critics. Is there any song on the new album you are especially curious about how the people will like it?
Vic: Yes! I'm excited about a song called Borrowed Time. I've never played it live or posted it online so I'm curious to see what people think! It's one I wrote several years ago but I've always wanted to do something with it because I really love it.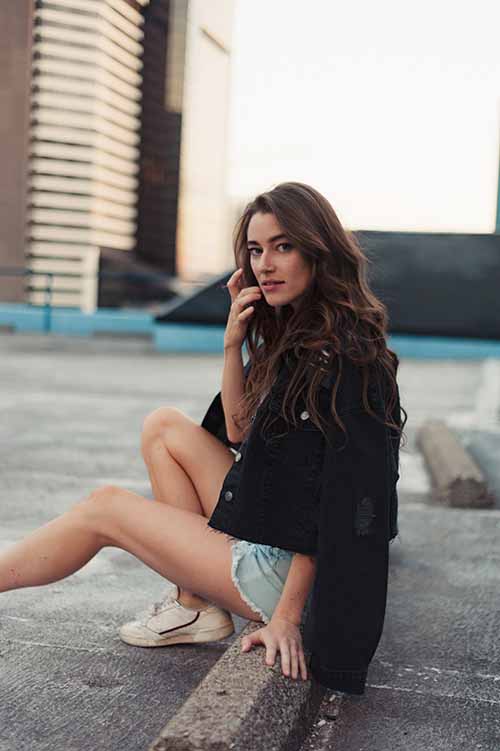 FLYC: Have you set any targets for the album, e.g. in regards to the number of downloads or streams?
Vic: I don't want to set myself numerical targets because then it becomes a lot of pressure and takes away from the joy of releasing music. I just want people to love it.
FLYC: Four days after the album release, you will also headline your own album release party, at The Water Rats in London. Are you more nervous about the release day or about presenting the songs to your fans in person?
Vic: I'm more nervous about the show as it's the biggest headline show I've ever done!
FLYC: As a January release, Some Place I'd Rather Be is also something like a kick-off for 2023. What are your plans for the remaining year?
Vic: To be honest, I haven't planned that far ahead. I have a ton of other songs I want to record and release, but I'm not going to rush it.
FLYC:  Last, but not least, which headline would you love to read about yourself at the end of 2023?
Vic: I'd love to see myself heading out on tour with a bigger artist! That would be a great way to end the year.
Follow Vic Allen Online
Flyctory.com about Vic Allen
Here are all Flyctory.com postings related to Vic Allen:
Spotlight Interviews – British Artists
Here are all my Spotlight interviews related to the United Kingdom: