Five days after I saw Brett Eldredge and Lauren Jenkins at the Carlswerk Victoria show in Cologne, Germany, I traveled to our neighboring country Netherlands to see their tour again. The Amsterdam Paradiso promised a lovely venue, which I already visited in 2019 at the Maren Morris Tour show there. This show has been presented by the Dutch branch of Sound of Nashville.
This posting comes with 287 major size pictures, which are located in the concert gallery.
Paradiso Amsterdam – About The Venue
The Groote Zaal (major hall) of the Paradiso in Amsterdam is one of the prettiest venues in the Netherlands and likely even in Europe. The building used to be a church and you can still see it everywhere. The capacity of that hall is about 1,500 people. Paradiso is located very centrally, most Amsterdam attractions you think of are in very short walking distance.
Tickets for the show were 31 Euro. After that show, Brandy Clark performed in the Kleine Zaal (small venue) in a separate show.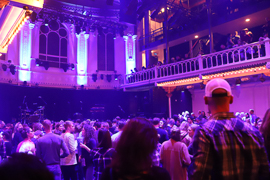 About The Artists
Five days after Cologne, things likely did not change too much about Brett Eldredge and Lauren Jenkins. Thus, I just refer to what I wrote about them in my Cologne show review:
Brett Eldredge / Lauren Jenkins (24th January 2020, Cologne)
Brett Eldredge & Lauren Jenkins – The Show
Lauren Jenkins started the show right in time at 19:30 hrs. Her fans could vote for songs to be played in each and every city, so that her set list differs between the shows. In Amsterdam, she started with Maker's Mark and You, followed by Cadillac.  Overall, there were six songs, including a second preview to her second album, but also No Saints tracks like Give Up The Ghost and Running Out of Road. Of course, her Bruce Springsteen cover Hungry Heart was included as well. The set was quite exactly 30 minutes.
The intermission to prepare the stage for Brett Eldredge felt comparably long. Compared to the Cologne show, I felt that the Eldredge was much more energetic. The atmospheric venue might have also been a factor for a great show, in which he more or less played a similar set list like in Cologne. Overall, his set was maybe a couple of minutes shorter than in Cologne. There were more party songs at the beginning, so that the crowd was cheering significantly more than in my home town. Though there are so many great songs, I again enjoyed the intimate acoustic set with songs like Raymond most.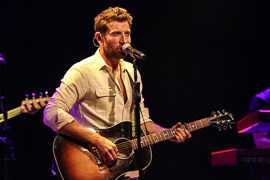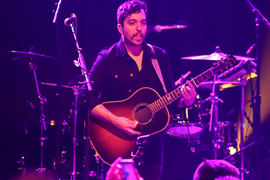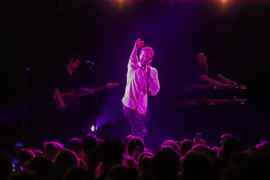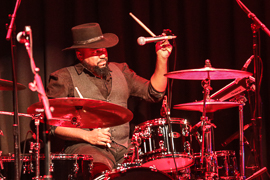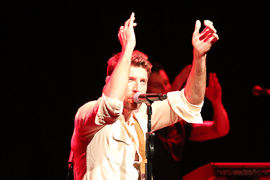 Brett Eldredge & Lauren Jenkins – The Gallery
There are 287 major size pictures in the concert galleries:
Brett Eldredge & Lauren Jenkins – My View
Two shows, one favorite: Brett Eldredge and Lauren Jenkins performed very well in both shows and proofed to be a great value for money. I like that Lauren Jenkins is versatile in her setlist and plays a selection of her songs which she (and her fans) feel to be right for that place. The Paradiso, to me the most beautiful indoor venue I know for concerts in Europe, was a lovely setting for her – and she found the right tunes. Just amazing and adorable!
Though there were not too many adjustments in his set, I have to say that I enjoyed Brett Eldredge much more at the Paradiso than in Cologne. He felt more powerful, more enthusiastic – and pushing the people with some more powerful songs right from the beginning also felt to be the right strategy. I absolutely liked what he did in Cologne – but my Amsterdam experience was pure love and a close to perfect performance (during which even his sound and light crew partied). Thank you, Brett!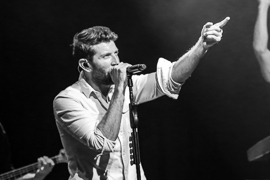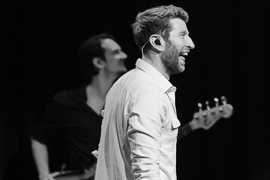 Sound of Nashville on Flyctory. com
Here are all other postings related to the Sound of Nashville concert series in Germany and the Netherlands:
Everything about the Netherlands
Here are all postings related to the Netherlands: