Though Liv Austen is originally from Norway, she is an established artist of the British country music scene. On 10th April 2020, she released a new EP, popsicle, which is a four track collection of cover versions. I just felt to have a listen – and even ran into Weird Al Yankovic!
Liv Austen – About The Artist
Liv Austen is a Norwegian singer and actress from Greater Oslo, who moved to London in 2010 to grow in the entertainment industry. She started to study acting in 2010, but more and more saw that her voice is her major asset. Her debut EP, Workin' Man's Dream, has been released in 2014. A second EP, Who I am Today, followed in 2016. She has also written some songs for other artists, e.g. I Will Say Yes performed by Emma Moore. On 19th October 2018, Austen released her debut album, A Moment Of Your Time.
Liv Austen – popsicle – Track by Track
The four song EP lasts 16 minutes. All four songs are covers of pop songs. I could neither find this songs on Amazon Music (Spotify only) nor on Youtube – thus, I copied two "originals" below.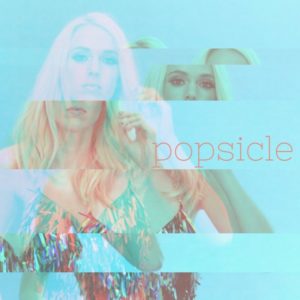 1. Complicated
As a Weird Al Yankovic fan, I have to say that the first song a cover of A complicated song by this very favorite artist of mine – all non-Al-infected people might also know a slightly more successful version by Avril Lavigne. The recording is very softened, nearly cushioned and concentrates on Liv Austen's voice. Great vocal performance, definitely.
2. A Thousand Miles
This track is a cover of the breakthrough track by Vanessa Carlton, whose latest album I reviewed recently. The interpretation of A Thousand Miles is a very similar to the one of Complicated, which is a bit of a pity.
3. Come Clean
Come Clean is a 2004 Hilary Duff original. The interpretation is a bit more powerful, which I was very happy about. The guitar play is much stronger, but still, the track has a kitschy character.
4. Penny & Me
Where did she grab that one? The song was originally released by the MMMBop boys, Hanson, in 2004. The interpretation of the song of the Underneath album is the best one of the whole album to me. Still, piano and guitar give a certain atmosphere and Austen's voice is in clear focus of the recording, but overall, the song feels much wider and more like a radio track. I found a live recording of her version on YouTube, so I felt to share it with you (the link above links the original song):
Liv Austen – popsicle – Spotify
Here is the Spotify preview widget to popsicle:
Liv Austen – popsicle – My View
This is one of these reviews which gives me a tough time to find a fair review to it. I feel that the first two tracks of the EP are too similar. The third song and especially the Penny & Me Hanson cover save the EP from complete boredom. For covers, one or two more songs on the EP would have been a nice addition, definitely. On the other hand, Liv Austen and her magical voice is catching and it just gives you a great feeling to listen to her. Thus, the EP ist definitely far away from the top ranks, but also better than average.
Postings about London
Here are all postings related to the UK Capital:
EP Reviews on Flyctory.com
Here are media reviews on Extended Plays: