Debut album after two EP releases, made in Canada – when I scanned the new country music releases as of 30th October 2020, I stopped at Eric Ethridge's album Good With Me – and felt to share it with you. Here are my thoughts.
Eric Ethridge – About The Artist
Eric Ethridge is a Toronto-based artist. He quite late decided to go for the country music. In 2018, he released a seven track, self titled EP. The EP has been quite successful with three tracks, If You Met Me First, California and Liquor's Callin' the Shots being streamed over a million times each. Earlier this year, he released another EP, Forever With You, from which two songs made it to the Good With Me album (which is his debut album).
Eric Ethridge – Good With Me – Track by Track
The nine song album lasts 26 minutes.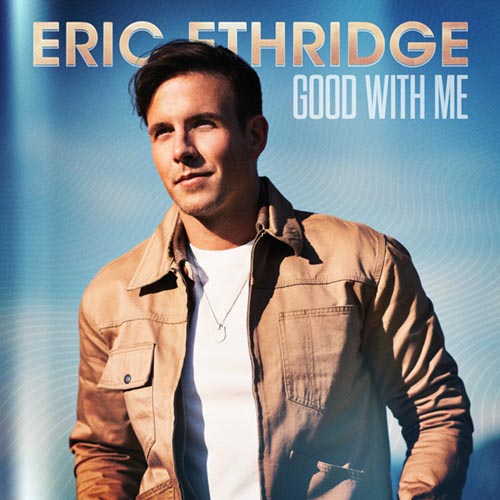 1. Dream Girl
'Cause you were my dream girl
Everything embodied in me girl
Why'd you have to walk away and leave, girl?
Why'd you have to walk away?
The album starts with a powerful modern country track. Dream Girl is indeed a great listen (maybe already the best song on the album). Quite rocking as well. Good starter!
2. Mess With Me
Mess With Me is much more in this close-to-hip-chorus modern country style and overall feels much more softer than the track before – like it has been recorded by another artist. Not too bad at all, I like the Dream Girl style more. Eric Ethridge for the emotional country music listeners.
3. Waves
From the character of the song, Waves is definitely closer to Dream Girl than to Mess With Me. Really nice composition – a good selection for your next summer road trip playlist.
4. Kiss Me Goodbye
Ethridge released Kiss Me Goodbye before the album – wise decision, this uptempo track is a lot of fun – very straight, powerful and rhythmic.
5. Good With Me
A nice groove, a very rhythmic, summer feeling modern country track. Maybe I would have loved to enjoy that song a few months earlier – but it is definitely making me smile in these strange times.
6. Sad Songs
Sad Songs really starts a bit melancholic, but overall, it is a not that unhappy country track with quite enjoyable chorus lyrics:
I'm tired of sad songs
the way that they feel
we live in the memories
just makes it so real
I'm stuck in the heartache
keep singing the blues
I'm tired of sad songs
'cause they remind me of you.
7. No Good Love
No Good Love is not a bad song at all, but somehow it is lacking character to me. Other songs are just more "interesting", either due to to their melody and instrumentation or their lyrics. Still a Listen to it – Enjoy it – and likely thereafter: forget it – song 🙂
8. Out Of My League
Relegation or Promotion – in this one, Ethridge is stating Girl, you're out of my league – again, a good song, which is to me not really able hold its ground in this nine song collection – it is just too close to other tracks in here. At least, I get mentally stuck if the young lady is now in a higher or lower division – though overall I feel that Eric is definitely a good guy!
9. Miss Me
Miss Me is managing to add some new tunes to Good With Me – as the album is finishing with a nice ballad. I would not list that one in the top list of country ballad songs – but it is a pretty solid one indeed.
Eric Ethridge – Good With Me – Spotify
Here is Good With Me on Spotify.
Eric Ethridge – Good With Me – My View
Honestly, when I selected Good With Me, I even felt that it has potential to be in the top rankings of Canadian country reviews this year. The last songs and a deeper listen into the album decrease that level of expectation slightly, but it is still a good recording with a characteristic artist – so giving Eric Ethridge a listen (if you haven't done before anyway) is not a bad decision at all.
Flyctory.com in Toronto
Here are all postings related to Toronto:
"Rides on Rail" Postings
Here is everything about trains, trams and other rail vehicles: