After the 2020 album Welcome To Hard Times and the 2021 Top Pick! review Music City USA, this is already my third review of a Charley Crockett album. On 22nd April 2022, the US country artist releases Lil' G.L. Presents: Jukebox Charley (or simply Jukebox Charley). Here are my thoughts
Charley Crockett – About The Artist
I already introduced you to Charley Crockett and his bio in the two media reviews I named above. If you want to know more about the 1984-born Texas artist, I especially recommend to have a look into the Welcome To Hard Times review.
Charley Crockett – Lil' G.L. Presents: Jukebox Charley – Track by Track
The fourteen track album lasts 39 minutes.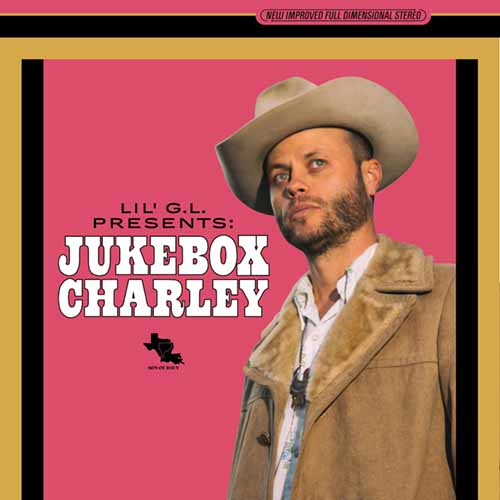 1. Make Way For A Better Man
If you follow Flyctory.com since a while, you won't be too surprised when I state that the sound of this album is not really what you would describe as "new country" or "modern country". Charley Crockett does music for the traditional country music lovers. It's not my favorite kind of country music, but I enjoy listening to his Jukebox. The reason is already told by the opening track: he is doing it well. Good vibes, nice lyrics, relatable. No need to Make Way For A Better Man than… Charley Crockett.
2. I Feel For You
The second song of the album is slower, feels a bit more melancholic. There is also a nice piano line. I Feel For You has a great presence, definitely.
3. Lonely In Person
The steel guitar, a vibe like slowly riding on a horse through the prairie – the song just feels like made for the evening beer in a saloon, which maybe no longer exists. The presentation of the song is just too good – I cannot dislike it.
4. Diamond Joe
That's indeed what you call storytelling. This country track reminds me of traditional murder ballads. The stomping rhythm in the background adds some notches to the frightening atmosphere.
5. Where Have All The Honest People Gone
Maybe the key formula for success of the Jukebox Charley is that the songs are rather show, the atmosphere and stories vary a lot. This leads to an surprising, entertaining listen. Where Have All The Honest People Gone feels like a rather happy, snappy track, especially at the beginning. Good one.
6. Home Motel
The Home Motel comes with a rather wistful sound, almost feels like a blues track. The song majorly does not feel too heavy due to the piano melody lines.
7. Jukebox Charley
Here is the title track of this fourth Lil' G.L. album of Charley Crockett's career. The song reminds me of some country tracks by Elvis Presley. A very strong groove, which lead to a catching rhyhtm.
8. I Hope It Rains At My Funeral
The strumming guitar and the bass in the background create the key rhythm and lead the sound. The song is very repetitive and does not work with a chorus, which is in focus of that song. This is especially remarkable as I Hope It Rains At My Funeral is the longest track of the album.
9. Heartbreak Affair
I talked about changing atmospheres already – is it pure coincidence that the shortest song of the album is following right after the longest one? Crockett even works with some vocal distortion in here. However, this is rather confusing me.
10. Battle With The Bottle
Battle With The Bottle mixes country music elements with rock'n'roll. This turns the tenth song into a track which wants you make to dance. The verses, however, slow you down a bit too much, compared to the cheery chorus.
11. Out Of Control
Even though being less energetic, Out Of Control is a nice song following to the Battle With The Bottle. Again, the song feels rather simple, but you just enjoy the listen.
12. Six Foot Under
Despite it is just a 2:24 minute song, Six Foot Under has a nice instrumental presence as well. The song is rather fast, especially compared to others on the album. The chorus is one of the most catching melodies of the album.
13. Same Old Situation
This 3:27 minutes song is a rather slow one, which again has a certain blues influence. Good track, but not as good as other songs in here.
14. Between My House And Town
The rather quick Between My House And Town closes this 2022 recording. It comes with some energy, present steel guitar and nice work on the instrumental side. One of my favorite songs.
Charley Crockett – Lil' G.L. Presents: Jukebox Charley – Spotify
Here is Charley Crockett's 2022 album on Spotify:
Charley Crockett – Lil' G.L. Presents: Jukebox Charley – My View
As said, I am not the biggest fan of traditional country sounds. But this is the third Charley Crockett album I am reviewing – and I am still not tired. This guy sounds great – and he is simply doing entertaining releases. Music City U.S.A: is still my fave so far – but this Jukebox Charley is definitely fun as well.
Country EP Top Pick Reviews
Here are all my media reviews of country music EPs, which have been rated as a Top Pick!:
Soccer-related articles
Here are all soccer-related postings on flyctory.com: