Going to Hassocks, a village North of Brighton, was a very special moment to me on Saturday, 8th February 2020. It was not only the first time I finally made it to see Olivia Lane live on stage, the concert at the small Proper Cycle & Cafe was also the second time I was able to report from a concert on UK soil with full camera stuff, after I had Twinnie and Cassadee Pope at the CMT Next Women of Country in Liverpool in May 2019.
This posting comes with 89 major size pictures in the concert picture gallery.
The concert has been selected as my Best Concert Performance in 2020.
Proper Cycle & Coffee – The Venue
The Proper Cycle & Coffee is really a cafe, which also offers bike services – or a bicycle vendor which an adjacent cafe. You can chose whichever option you prefer. The place is very centrally located, just a couple of steps away from Hassocks Station, which connects to multiple London stations as well as Gatwick Airport and Brighton directly.
Admission to the concert was 10 GBP. The venue could have fit some 40 people, in fact around 30 to 35 were in the cafe, which had a couple of rows seating. The place was super-intimate and charming. Unfortunately, the light in the cafe was quite bad (there was not even a spot or some other light on Olivia's face). To make the photographic situation even worse, two stores on the opposite side of the road had very strongly illuminated ads in their window. Thus, please excuse the reduced picture quality.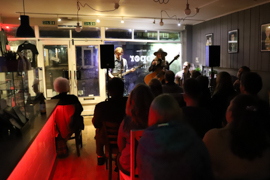 Olivia Lane – About The Artist
Originally born in 1991 in Houston, Texas, Olivia Lane moved to Los Angeles first at the age of 16 in order to make it to the entertainment industry there. After school, she started to study songwriting and theater at the University of Southern California. Finally, she decided to move to Nashville, where she already released a first EP in 2014. In 2016, another EP, Lightning, followed. It took three more years until she released another EP, The One. She plans to release a full album in 2020. While her initial success was rather local, some of the songs already gained audience in Europe, majorly the UK.
Olivia Lane – The Show
The show was scheduled to start at 19:30 hrs – and in fact it just began few minutes later. Funnily, Olivia entered the venue from the street through the front door – instead of a backstage area, the cafe just used an apartment on the first floor. Olivia started with some newer tracks like So good it hurts and Friends don't, in which she mixed elements of Kiss Me by Sixpence None The Richer. She also played some classics and her new singe Same Old Story. Thereby, you saw her laughing a lot. Furhtermore, she was telling a lot of strories around her life and the song. An especially hilarious story was the one to Quarter Life Crisis, where the record comany gave her a cake with the wrong name and age to her 25th birthday. When she told the background of the song, I also learned that I am "almost dead" as an over-40 person. The seventh song of the set was Let It Hurt, before she made a short ten minute break.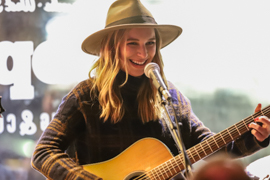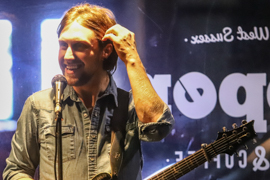 The first song after that short break was Devil and You. The following song was Living insane, which is a song she wrote after a therapy session. Hey 3 a.m. told about her dark and sad moments, when she laid in bed in the night and could not sleep. Finally, she concluded her set with You Part 2 and You got me, before OIivia Lane went for longer chats with the audience. The session ended around 21:15.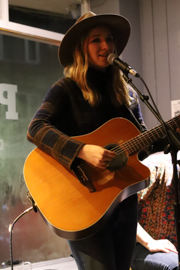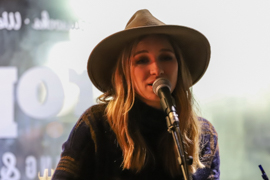 Olivia Lane – The Gallery
There are 89 major size pictures in the concert galleries:
Olivia Lane at Hassocks – My View
This is country – this is Nashville. Olivia Lane, an artist who has some 135k followers on Facebook only, plays in front of a 30 people crowd – and just has so much fun and enjoys it. Hassocks was just an amazing and intimate show, so glad I made it there. I am sure the people will not forget this evening so quickly. It might sound odd that you just had twelve songs in that time – but all the storytelling around the songs was just part of the great spirit of this evening. Thanks a lot, Olivia, for an awesome memory!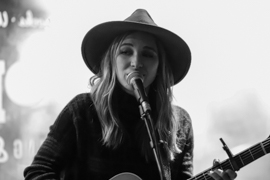 Olivia Lane on Flyctory.com
Here are all postings related to Olivia Lane on Flyctory.com:
More Postings with Gallery
Here are all Flyctory.com postings, which come with a larger size picture gallery: