It's been quite a while since I published my last Spotlight interview. The more, I feel flattered to have a very interesting artist in focus today: Lori Rayne is a female country music artist from Birmingham, Alabama, who is also adding some different genres like soul and hip hop to her music. In May 2021, she impressed me with her debut EP 1926, which got a really good review from my side. Glad to be able to chat with her in this episode.
Flyctory.com meets Lori Rayne
FLYC: Lori, thank you for taking some of your time for an interview. We got in contact after your release of the EP 1926 in late May 2021. How was the feedback about the EP alike?
Lori: The feedback from my EP was amazing! So many people enjoyed what they heard and it was very interesting to see what they chose as their favorite song. I'm so used to releasing singles, so to actually release a small selection of songs and have people rate their favorite song is actually cool.
Nowadays, music published via streaming platforms is always global. Have you been surprised by certain regions or people you could convince of your music?
Lori: When I first started releasing music on streaming platforms, it was very surprising to see who actually heard my music. My music has been streamed in places as close as Canada to as far as Australia. This time around though, having a review from your German blog was a pleasant surprise.

FLYC: Before you release music – single or your debut EP – do you set certain targets before? Something like the number of streams or airplays? What is a "successful release" for you?
Lori: Although the goal is to have as many people listen to my music as possible, I try my best not to focus on numbers. Obsessing over numbers is something I try not to do because I wouldn't want it to change my reasoning for making music. I feel like the quantity will come over time, but I like to focus on the quality.
FLYC: You grew up in Alabama. What did music mean to you when you grew up?
Lori: As with many people growing up, the music you grow up listening to carries over to adulthood. That's no different in how I create my music. I grew up listening to 90s hip-hop, country music, and even gospel in church. I feel although country is my genre, my approach has a multi genre feel. I owe that all to the music I listened to growing up.

FLYC: When did you know you wanted to do country music? Have there been certain idols, certain songs, which made you listen to country music?
Lori: My mom was actually the person to turn me onto country music. As a kid, she had a plethora of CDs she would listen to with me in the car. One of the songs she always played was The Night the Lights Went Out In Georgia by Reba McEntire. Fast forward to adulthood, I knew I
wanted to do country because of the cool stories the genre tells. Not dissimilar to the song
aforementioned.
FLYC: You add different genres to your songs. In Beaches in California, for for example, you work with rapper Asherr Cole. Do you feel it is rather a chance or a threat for country music to move away from the "pure" sound to a wider range of songs?
Lori: Country music has changed a lot since back in the day, and I feel every generation has their take on a genre. You see that a lot in today's rap versus 90s rap. Either you love it or you hate it. That's no different in country music. You can't satisfy everyone, but I do enjoy the
responses I get from my take on a classic genre.
FLYC: Your very first single release was Radiostation (The Beach Song) in 2018. Tell us about the story of the song, please.
Lori: Yes! So Radiostation (The Beach Song), as you said, was my first ever single. It was the first time people heard who Lori Rayne is and it set the tone for myself as an artist. I wanted this song to be something special, so I decided to write a song about me and my best friend going to the beach. We would go down to Panama City Beach, FL, USA and have as much fun driving down there as we would when we actually got there. It wasn't uncommon for us to have a jam session during our 5 hour drive which included listening to various artists. The song actually rattles off the names of those artists in the chorus. Radiostation (The Beach Song) is definitely one of those upbeat summer jams.
FLYC: Your very first song release – how was it alike for you when the song has been released?
Lori: Being that Radiostation (The Beach Song) was my very first single, I didn't know what to expect. Prior to this song release, not many people in my hometown knew I sang, let alone the world. It was an interesting feeling, but once the song was actually available to the public, I was overwhelmed with pride. I was proud of myself for taking the first step towards my dreams.
FLYC: The most amazing song on your EP is the title track 1926. You wrote it for your grandfather. In how far has he been a special part of your life?
Lori: My granddad has always been a big part of my life; even as a child he always told me I could do anything I put my mind to. It was only fitting for me to pay homage to him on my first EP.
FLYC: How did you develop the idea to write 1926?
Lori: The idea of 1926 came to me while riding down the road one day. Out of nowhere, lyrics started pouring from my brain. I wasn't necessarily planning on writing a song that day, but sometimes it just goes that way. I started thinking of all of the life lessons my granddad taught me, and put it all on paper.
FLYC: You recently released Forgive Me. Tell us a bit about that song, please?
Lori: Forgive Me is actually a favorite for a lot of people on this EP; coincidentally it's also one I had the most fun writing. Forgive Me tells an upbeat story about the ebb and flow of what is supposed to be a past relationship. Though as told in the song, it's apparent that the relationship described is far from over. Forgive Me is one of those songs that many people can relate to, and I feel that's part of the reason why it's doing so well.
FLYC: In which area would you like to learn and develop and get better?
Lori: Overall, as an artist, I feel there is much to learn. I don't really have a specific area I'd
like to work on; I just take the lessons and learning opportunities as they come.
FLYC: Looking forward: what are your plans for 2021 and 2022?
Lori: With this current year and the upcoming year, the goals are the same. I would like to continue to flourish as an original artist and continue to get a hold of as many ears as possible.
FLYC: If you could choose any artist, for whom would you like to open the stage as a support act?
Lori: Over the years, there have been many people who've come to mind. Though currently, I'd love to open for Yola. She is such a talented individual, and she is not afraid to bring her own sound. I truly admire that about her.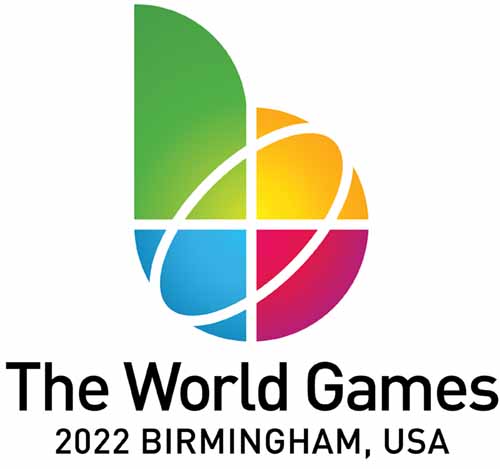 FLYC: Last, but not least, let us have a look to your home town, Birmingham in Alabama. The world of sports will be looking to Birmingham next year, when it is hosting the World Games. Which places would you recommend to visit while being there?
Lori: Birmingham is bursting with history, music, and delicious food. Honestly, my opinion
would be to hangout downtown where you can find all of those things!
Follow Lori Rayne Online
All pictures used are artist material. World Games Logo copyrighted by the World Games.
Spotlight – Flyctory.com Interviews
Here are all postings of my interview section Spotlight:
Flyctory in the United Arab Emirates
Here are all postings related to the United Arab Emirates: