It's been quite a while since I covered the last Sound of Nashville show. On 15th September 2023, the Semmel Concerts country music series welcomed Randall King. The US-American artist lead to a really decent sale, so that the show has finally been held at the Club Volta on the East part of Cologne. Here is my concert review.
This posting comes with 182 major size pictures as part of the concert gallery.
Club Volta – About The Venue
Club Volta is the smaller venue of the Carlswerk Victoria in the Cologne Schanzenviertel. However, the venue is still larger than some club stages in the city and may hold up to 450 people. The traffic situation is similar to its larger sister venue. For drivers, there is a large parking garage, which is very handy. Public transport is covered by the 150 bus line (Schanzenstrasse/Schauspielhaus stop), while many locals will likely head on to the Keupstrasse tram stop (line 4), where also several other bus lines are operating.
Randall King – About The Artist
Randall King is a country music singer from Hereford in Texas. He studied at Texas Tech in Lubbock. His first steps were released as Randall King Band, e.g. his debut album Old Dirt Road in 2011. Since then, he has been released two additional albums and two EPs. The most recent album release was his 2022 one, Shot Glass.
Christopher Reid Haughton is a 1998-born country music artist from Haleyville in Alabama. He is nowadays based in Nashville. So far, his most important recent single release is the 2023 She is. However, his must frequently streamed song on Spotify is the 2019 Ain't Close to Anywhere. This year, Haughton released a self-titled eight track album.
Randall King – The Show
Reid Haughton already stood next to the stage at Club Volta. Thus, he indeed has been in time and played his 27 minute set, which was majorly along his recent major release. For example, the Cologne crowd enjoyed songs like She Is (his third one) or his March 2023 single, Can't Please 'Em All. You felt that the Germans had a hard week at work and needed to get into weekend country party mode. Haugthon lead him the way to that and warmed the sold out and thus packed Club Volta. A really nice set.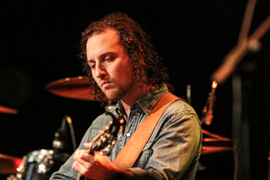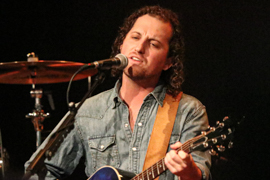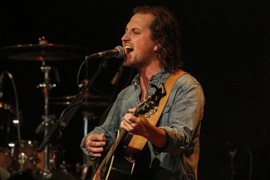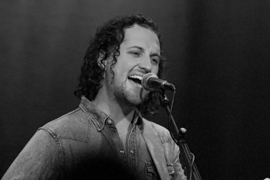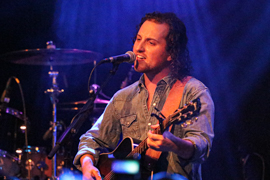 Randall King and his band blast Cologne
The intermission between the acts was over half an hour – the clock showed some 21:04 when Randall King and his full band kicked off their show.. Even though it took some time until the place was really on fire, early set tracks like When My Baby's In Boots or Roger, Miller Lite and Me raised the energy in Cologne.Thereby, rather modern songs like In the Picture as well as the "old style country song" (how king named it) Mirror, Mirror worked out on that night and more and more let to a country music party. Thereby, King told a lot of stories – like that he grew up in the same city as Buddy Holly.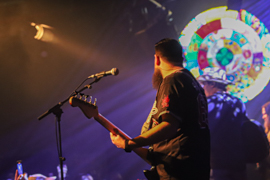 The set also included some country classics like an interpretation of Alan Jackson's The One You're Waiting For. However, two medleys lead to highlights of the Sound of Nashville show. First of all, King and the band played an instrumental  rock medley, which felt to be very popular among the visitors. Later in the set, there was a collage of 1990's country songs. I felt it was really amazing how good the crowd was in singing along with the band in here. Hey Cowgirl has finally been one of the last tracks of the ordinary set. Overall, the roughly lasted 85 minutes.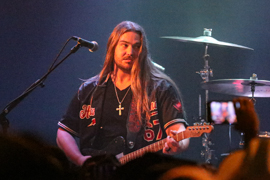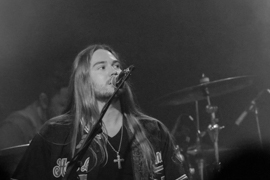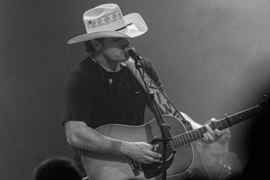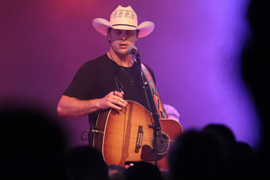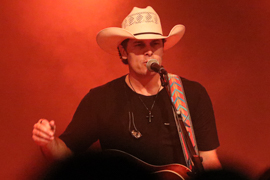 Randall King – The Gallery
Here are 182 major size pictures of the show. They are located in the concert gallery:
Randall King – My View
Randall King gave an amazing show. It is interesting to see that acts like him do work out – and even when he challenged the crowd's / the krauts' 90's country knowledge, they were with him. The Club Volta saw a very enjoyable and intense night, which Reid Haughton opened in a lovely way.
Unfortunately, I did have some struggle with the conditions in the venue – hope that I am able to give you better picture quality next time again.
2023 Postings with Gallery
Here are all my postings with a major size picture gallery published in 2023:
Museums and Exhibitions in the Rhineland Region
Here are all museum and exhibition reviews tagged with All around Cologne: