During my visit at the 2019 CMA Fest, I was just overwhelmed of the sheer mass of young talented musicians. One of them is Olivia Lane. She is already quite established in the country music business, having some fan base in the United Kingdom as well. She was also a very friendly and open-minded character at the CMA Fest Meet & Greets, where I could chat with her a bit. On 9th August 2019, Olivia has released her EP The One.
Olivia Lane – About the Artist
Just two weeks before the release of the The One, Olivia Lane, born in Houston, Texas, turned 28 years old. Her first EP, Steal Me Away, has been released in 2014. She received quite well critics for Steal Me Away and her 2016 self-titled EP. For example, the Rolling Stone Country Magazine as an emerging artist worth listening to. According to her website, her songs have already streamed 18 million times.
The video below is the 2016 song Make My Own Sunshine. I feel it is very characteristic for Olivia. Nice, straight storytelling, very nicely presented. Having had some words with her during a CMA Fest Meet & Greet, I feel she is just as a nice and friendly person as she presents herself in the videos. One Olivia Lane song I absolutely love is her 2016 Quarter Life Crisis.
Olivia Lane – The One – Track By Track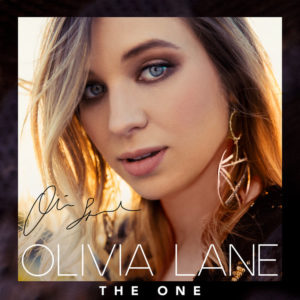 The EP The One is a six track publishing lasting 18 minutes. Three of the songs have been released before. I am typically not too much into music teasers, but this one is quite impressing and already tells quite something about the story behind The One:
1. So Good It Hurts
I recently presented this track as one of my country music picks. I feel it is just an amazing feelgood song with a very nice chorus.
Got me on his arm like a tattoo
Takin' me to heaven in them black boots
I couldn't stop staring if I had to
Spinning me, dipping me, kissing me, killing me, giving me chills
My baby wearing Luchesses, working that pearl snap shirt
Gimme a heart attack in that snap back
Go on put me in the dirt
'Cause he looks so good, it hurts
Outstanding production – not that surprising, I already had it in my Country Music Picks of July 2019 and also chose it for my initial list of the Flyctory.com Country Music Playlist.
2. The Cape
After the strong start of the EP, the beginning of The Cape feels quite fragile, nimble. However, after the intro, it comes back to the Olivia Lane sounds – however, with a very nice background melody. Nice track.
3. Friends Don't
Friends Don't is an absolute blast to me. A very powerfully arranged song, which perfectly plays with Olivia's voice. An extremely catchy hook-line – great production.
4. Let It Hurt
Is this the same girl? Olivia Lane has a deeper voice, sounding more intense. Let It Hurt has a huge potential to be a radio hit.
5. The One
The title track is about not being The One girl, which is somehow second best choice. I like the chorus, which is quite strong and makes you listen – and leads to some contrast to the rather soft verses.
6. Not Know
Last, but not least: while the stanzas of Not Know, especially the intro, are very ballad-alike, the chorus goes back to the Olivia Lane sound: impressing, made to listen music which just wants you not to stop.
Olivia Lane – The One – Spotify
Here is the Spotify widget to The One:
Olivia Lane – The One – My View
Wow, Olivia Lane – your latest EP is definitely a good produce. Six songs, starting with the outstanding So Good It Hurts make it a short, but very nice to listen to piece of country music work. I just love to listen to this girl and hope to be able to see her on stage one day soon. To rate it very high, I would have loved to listen to one surprising track. Finally, it is a good one, worth buying and supporting. Great production, great storytelling, great talent – an album would be very appreciated!
Flyctory.com about Country Music
Here are all Country Music-related postings on Flyctory.com: