Third seeded Dennis Shapovalov (Canada) had a tough time in his Cologne debut appearance: against Gilles Simon (France), he struggled in the first set and had no chance. After his second set comeback in this second round match, he felt to be back on track, but he acted too nervous, complained about the hawk-eye electronic linesman system instead of focusing on his game. Thus, he gave an too easy task to his opponent, who is ranked 46 spots behind him in the ATP ranking.
This posting comes with 175 major size pictures in the sports gallery.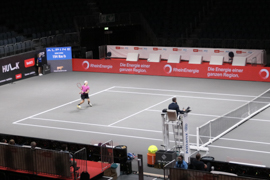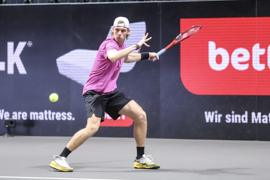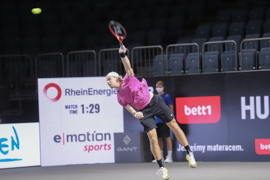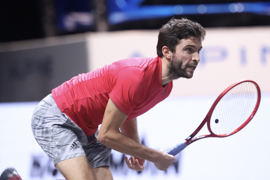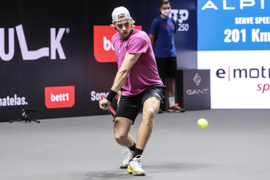 This coverage is done in collaboration with 

Simon – Shapovalov – Gallery
Here is the match gallery with 175 major pictures in the sports gallery section:
See the bett1HULK Tournaments 2020 Gallery group for more pictures.
Postings about Tennis
Here are all postings which are related to tennis on Flyctory.com
Hard Rock & Metal Album Reviews on Flyctory.com
Here are all Media Reviews of the Hard Rock and Metal genres: