You might argue I just had to select Logan Mize's new EP for review, as it opens with a song called Albuquerque. This matches to one of the most popular songs by Weird Al Yankovic, who I am currently tour-chasing in Florida. However, there are (of course) many more reasons for a deeper listen to any new Logan Mize releases. These five songs have been released on 14th October 2022.
Logan Mize – About The Artist
Logan Mize is a Kansas-origin country music artist. You find a lot of material about him on Flyctory.com, including October 2019 concert pictures from a Sound of Nashville show in Cologne. These postings also feature more bio information. About a year ago, he released the album Welcome to Prairieville. 
Logan Mize – Prairie Tapes, Vol. 1 – Track by Track
The five song EP lasts 18 minutes. Unfortunately, all songs have been released before.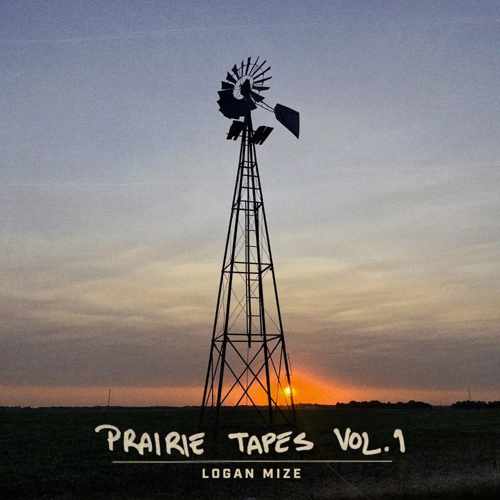 1. Albuquerque
'Cause there's a mountain there that I'll never climb
It put a cavern in my heart, spreading deep and wide
Yeah, I took the gamble, laid it all there at her feet
There goes Albuquerque, taking everything from me
The slow acoustic guitar song is not yet the Albuquerque vibe I am used to from my tour-chasing week. But, apart from Logan Mize is nicely showing his beautiful songwriting and storytelling talent. Nice opener.
2. Life Before You
The acoustic profile of Life Before You matches the opener: Logan Mize creates a beautiful, very personal, intimate atmosphere, when he is talking about his Life Before You. Very nice one.
3. Scare Easy
Scare Easy is not a rock and roll firework, which melts off your head – but it is slightly more than an acoustic guitar strumming song. Logan Mize is again telling his breakup feelings in such a lovely manner:
I don't scare easy
Don't fall apart when I'm under the gun
You can break my heart
And I ain't gonna run
I don't scare easy, for no one
4. High Plains Outlaws
The fourth track High Plains Outlaws is my favorite on this collection. The key factor for this favor is the slightly more energetic vocal performance.Very nice listen.
5. Have a Good Life
Have a good life, I am moving on – the last song of the EP is also not about the very fortunate and happy moments in life. Nonethless, it a closing track which nicely suits the composition of this EP.
Logan Mize – Prairie Tapes, Vol. 1 – Spotify
Here is the EP on Spotify:
Logan Mize – Prairie Tapes, Vol. 1 – My View
When I criticize the low number on Callista Clark's debut album this week – what should I do with these Prairie Tapes? If you haven't listened to the songs yet, you will find five examples of very nice country music. On the other hand, I just don't feel that this is an appropriate release strategy, especially for an established artist. So I cannot assign the Top Pick! rating this EP would have deserved.
Logan Mize on Flyctory
Here are all postings on Flyctory.com related to US country musician Logan Mize:
Other Transportation – Germany
Here are all my postings about non-avation transportation related to Germany: