The final day of my trip report to Nashville. The tour is coming to an end, the next days, I will only commute between the Hotel and the heart of Nashville before I go back home on 10th June 2019. Great trip, definitely. I was aiming for a rather relaxed day before the "tough" CMA Fest 2019 to start. Thus, my day was rather short.
The Sprit of Tina Turner
After leaving the Holiday Inn Express in Memphis, my first stop on the I-40 East was Brownsville, where a major visitor center and two traditional houses are a hidden gem right inside a motor stop area. The West Delta Heritage Center hosts six small museums of very different topics, all linked to the area – honestly, I even missed one of them completely. The range is from nature to cotton processing to a Lincoln memorabilia collection.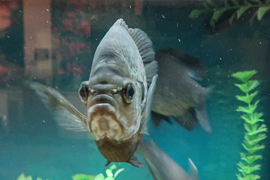 The two key attractions to me were about musical legends, both located in the historic houses outside. "Sleepy John" Estes is a Blues legend. His former home is fully accessible. The key reason people travel to this nice place is the Tina Turner Museum, a small collection of memorabilia (all given by the Queen of Rock'n'Roll herself), presented in her former school house. Both houses have been moved to this location, by the way. Worth a stop!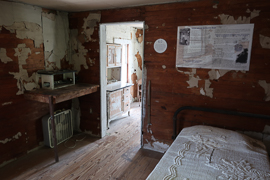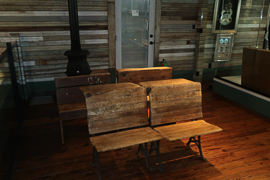 I decided against taking the detour and did not visit the world-famous, but tiny home town of Tina Turner, Nutbush, which would have been some 20 minutes to the North. There is not too much to see in the 300 people nest, apart from that they named the main street Tina Turner Highway. So I went back to I-40 East, 150 miles to go to the holy music grounds of Nashville.
Nashville Calling
I did not do too many stops on the road to Nashville. Especially around Jackson TN, there would have been a couple of interesting sights, though – but I felt it is better to comfort myself in the hotel and get the organisational stuff done. I just made a rest at this rest area – aren't they lovely in the States? And this one is even called after country music legends Loretta Lynn (who drives a ranch with a lot of facilities next to I-40) and Hank Williams.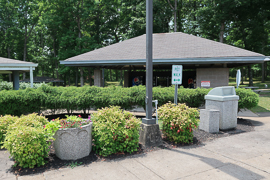 Nashville, here we are. I had to be at Bridgestone Arena until 16:00 to catch my CMA Fest Four Day badge – and, much more important, my parking permit for Nissan Stadium. The first parking lot I stopped at wanted to charge me a twenner… For one hour. Charge until midnight: 80 USD!!! I found a smarter option. Some CMA Fest things were already running. Apart from that, the city prepared for the big CMT Awards.
Music City Nights
After I found home in the Hampton Inn & Suites Nashville Airport, I made it back to the city center. My CMA Fest event of the night were not the awards, but a Songwriter Session with Liz Rose, Heather Morgan, Tracy Lawrence and Eric Paslay. You might not know Liz and Heather, but they wrote a lot of really successful hits (not just country). Eric Paslay's Friday Night was one of the songs which introduced me to country music. I felt happy to have a chat with him after the show. Bad luck, I missed that one of my favorites, UK country music hope Catherine McGrath was in the auditorium as well.
After the show, I just strolled through the city, listening to the music coming out of the bars. Nashville is ready for the CMA Fest 2019. Look forward to it!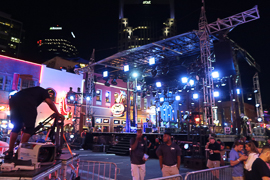 My New Home for five nights – Thank you!
After being in Nashville City Center, I headed towards the airport area. Hampton Inn & Suites Nashville-Airport is my home for the next five days, The hotel is right at the Interstate, the first impression was a nice one. Just enough time to prepare for my first day at the CMA Fest, starting with an early Meet & Greet.
Thank you for everyone who followed the six episodes of that trip report! I will put some of my CMA Fest Experience in separate postings – however, keeping this diary format alive during the Fest is close to impossible – sorry!
A Musical Trip to CMA Fest 2019 – Day by Day
Here are the links to the daily postings (link will be added once posting is published):
Day 6, 5th June 2019: Driving "Home" to Music City
Flyctory.com about Country Music
Here are all Country Music-related postings on Flyctory.com: