Back to Nashville and a fantastic way to finish off the trip on a Friday night – even though another 300 mile drive lay ahead of me and I was somehow starting my way back to Germany on that 18th March 2022, I was looking forward to that day.
Good Morning & Bye-Bye St. Louis
Five hours net driving time and some stuff on the list on the last full day: I did not want to be at my destination again at 20:00 hrs like on Day 7 (in fact the Opry stuff, see below, started at 19:00 hrs). Thus, I went for an early start in St. Louis, also driven by the fact that the OYO St. Louis Downtown does not serve breakfast anyway. I wanted to be on the road at about 6:00 hrs and finally made it some thirty minutes later. There was a bit of rain in the Missouri and Illinois morning. As expected, the 300 miles drive was not really a thrill again.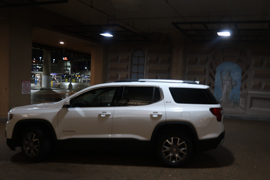 A Supermuseum in a Super-City
Just doing "Kilometer fressen", how you may say in German (literally: "munching kilometers", meaning something like driving on and on and on) for four to five hours is indeed bothering. The more I was glad that I had found an interesting place on the way to St. Louis two days before: Metropolis, Illinois, does not feel to be an interesting place at all at first sight, though.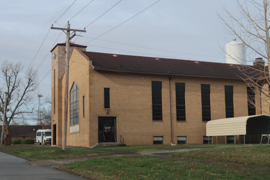 However, exactly fifty years ago, in 1972, they received the right to be Superman's official home town. I feel the city could turn this privilege into much more touristic and reputation profit. But the statue in front of the city hall is quite cool, ain't it? More than that, they host the Super Museum (it is really called that way), which is a massive collection of Superman memorabilia as well as an impressive gift shop. If you like superheroes, Metropolis should be on your bucket list.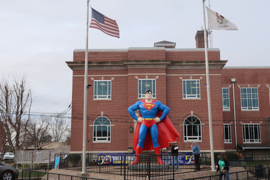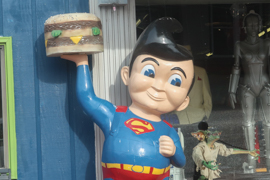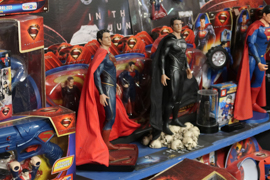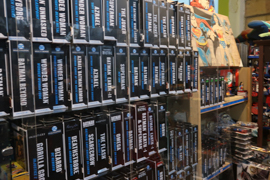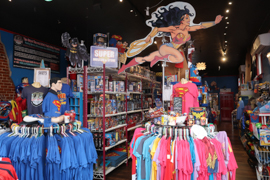 The city has some more Superman-inspired spots. The most remarkable nowadays is the Lois Lane statue, not too far away from the museum. A bit further away is the Kryptonite memorial. It is located in front of a former Hollywood museum, which looks like having been quite cool, but is nowadays rather a ruin. Even the local police logo comes with Superman, by the way.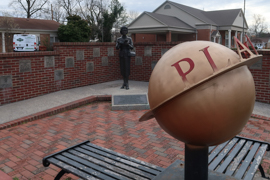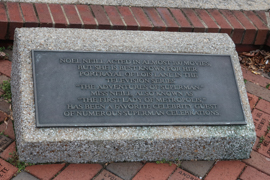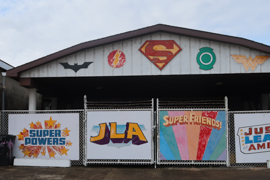 Music Valley Attractions
A petrol station pizza and some other unhealthy snacks later (or: two hours after leaving Metropolis), I finally arrived back in Nashville. This time, I did not head into the city (which was also a good idea as there was quite a traffic jam city-bound), but headed for the Northern Nashville key attraction spots, Opryland and Music Valley. Music Valley hosts two places I visited. First of all, I went to the Willie Nelson Museum (which is in the rear of a Nashville souvenir store). A quite neat place, which is featuring memorabilia of several artists – and, of course, the big Mr Willie himself.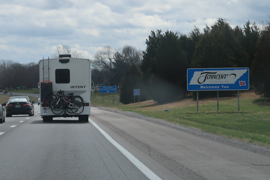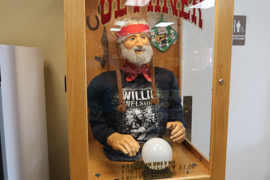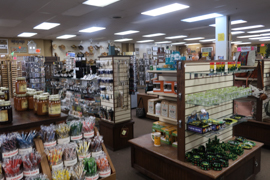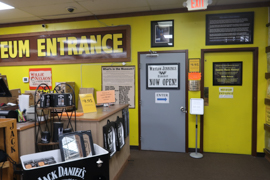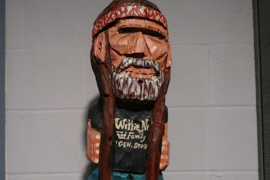 A very popular place in Music Valley is right next door: the Cooter's Place Nashville is following the "museum and souvenir shopping" approach as well (you can also take pictures in their cars for a charge), honoring the The Dukes of Hazzard TV series. Really entertaining place. The Music Valley also hosts some restaurants, a bunch of hotels and some live music stages.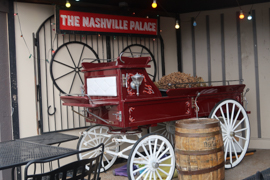 Shopping and Gaming in Northern Nashville
I had a short visit to Opry Mills, the key outlet shopping opportunity in Nashville. Finally, I just ended up having a bite at their food court – and having a bit of fun at the (rather small and crowded) Dave & Buster's. There are multiple other ways to entertain yourself (or: spending a f'ck of money), e.g. a Madame Tussauds branch, an underwater restaurant, a cinema or a Rainforest Cafe. Until May, they also have an interlockable building bricks exhibition supported by the Danish market lead. If you have never been to one, you should definitely have a look into the outdoor stuff temple, the Bass Pro Shop.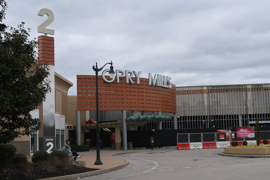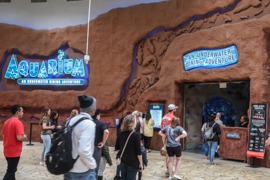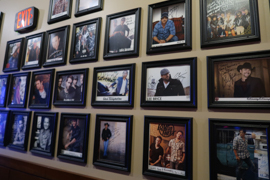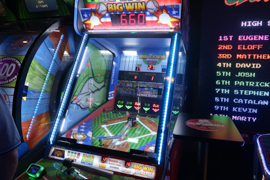 The Cheapest Hotel of the Trip
It happened that the two most budget-friendly stays of my trip were right at the end of my schedule. Eager to pay almost double the money at the area's Hilton alternatives, I went for a 95 USD stay at the Comfort Inn Nashville – Opryland Area. At least, the pre-sleep experience was really cool. A nice location right next to the highway and an adventure golf place. I had a rather large and quiet room (okay, there was some high intensity physical affection by the couple next door later… A typical thing happening when I want to concentrate while working…).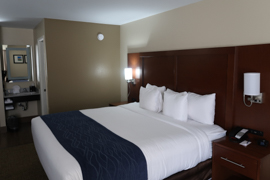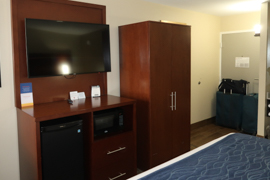 A very special personal debut
I have been to the Opry tour before, but in fact this trip ended with a country music highlight: my very first show at the Grand Ole Opry, the temple of country music. Apart from one artist, I really enjoyed the lineup much more than I initially thought. Mark Wills opened the show. He was also the artist featured in The Circle Room, which is the pre-show and intermission VIP experience I additionally booked. I also went for the post-show Backstage Tour, which was maybe a bit too much for this day to me. By the way, I completely forgot that I had first row tickets for this special evening – so there will be a separate show posting soon.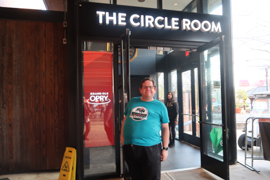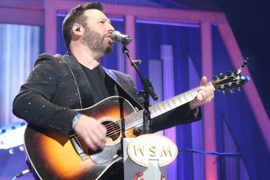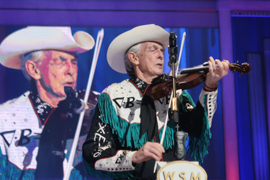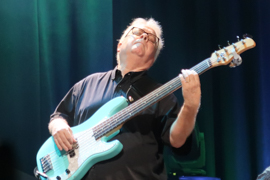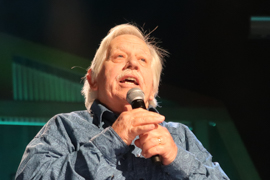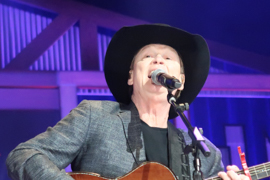 Pittsburgh Penguins March 2022 – Day By Day
Here is the overview of my Trip Report:
Day 9, 18.3.2022 – The Home of Superman and The Heart of Country Music
Postings about Nashville
Here are all reviews and more about and around Music City:
Musical History
These are all articles, in which I dealt with events and places influencing musical history: