The circle is closed on Day 7 – we are back in Reykjavik, where the trip more or less started (or at least where we went to after landing in Keflavik Airport (KEF). The seventh and eighth day of our Ring Road Trip is majorly aiming towards checking out some sights of the Icelandic capital. However, as we added some places to our list during the trip, there will be some more road-tripping on this trip report, visited in April and May 2023. Enjoy our second-last full day in Iceland.
A Rainy Beginning of the Day
It has already been about a week since we left home and headed to Frankfurt. After leaving Germany, Day 7 was the first really rainy day on our trip. The breakfast at Fosshotel Reykholt was fine and we headed West, right to the place where we had left road 1 on Day 6. The first stop we wanted to make is climbing on a water tower in Borganes after some 15 minutes. Unfortunately, we ran into a typical tourist issue – and did not find a parking lot. Thus, the Hvalfjardargong, the tunnel right underneath the Hvalfjördur fjord, was some sort of first highlight of the trip. The 6km subsea tunnel is really steep, especially on its Northern end.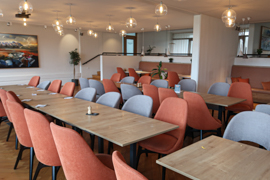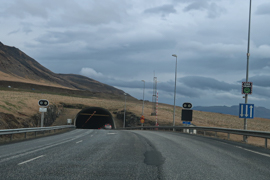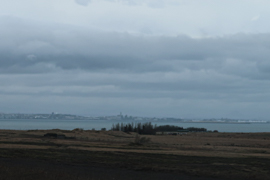 Shopping and History in Iceland's Capital
The Northern suburbs of Reykjavik like Mossfellsbaer did not wait too long and we had our first stop in Reykjavik: whenever I am in the city, I just have to have a look at the outlet store of a local clothing brand. I haven't been too successful in shopping, Sarah did better. As the weather felt to be better than the forecast, we opted to go for on open air museum next.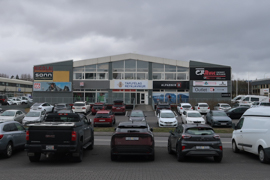 The Arbaer Open Air Museum is actually a great place to visit. It is much more than just another turf house place and featured some interesting exhibition like the development of consumption in Iceland or historic toys. Nonetheless, they have turf houses as well. From there we headed to the Icelandic National Museum. Another place I have to give in that I did not visit before – and another really nice experience. Well presented history of the country.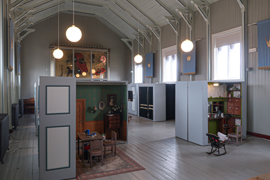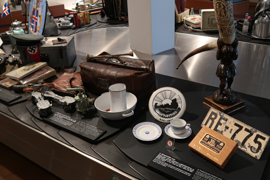 It's Getting Hot at Reykjavik's Harbor
A really nice way to have some quick and delicious bites in Reykjavik are food halls. Similar to food courts in malls, but with better quality providers, you have a certain selection of different cuisines. The perfect way for a nice bite before we headed on to our last attraction of the day. However, right before, we also had a look into another clothing outlet – this time, no success in doing shopping.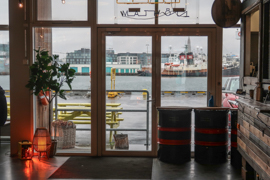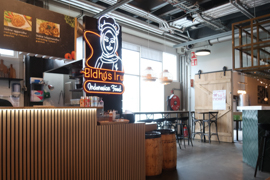 After that, we had another real highlight of the day: Until 2022, the Lava Show was only presented in Vik, but since November 2022, they also have an outlet at Reykjavik's Harbor Area. Apart from some really interesting information and a nice movie, they create lava artificially (from original lava) and show its physical properties to people who go for an appropriate admission. Sounds a bit like a tourist trap – but especially due to a really good host, the show was really memorable.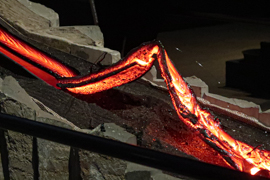 Trying out a City Hotel
Having a double room in a hotel close to city center in Reykjavik for just 123 EUR sounds like a Mission Impossible in Reykjavik. May is definitely not peak season in Iceland – but, nonetheless, that has really been a nice price. Actually, 22 Hill Hotel, our last full night in the country does not feel too bad at first sight. And the WiFi was definitely good enough to make the other guests feel that my favorite soccer club Cologne just won a very important match in the German Bundesliga 🙂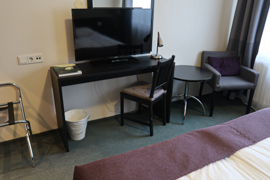 Iceland's Ring Road Trip Report – Daily Episodes
Here are the episodes planned for this trip report. The reprise posting is also holding a gallery of major size pictures of the whole trip:
Day 7 – 05.05.2023 – Reykholt to Reykjavik
There will be no Day 9 report, as this would only cover the flight back to Germany.
(Greater) Reykjavik
Here are all my postings related to (Greater) Reykjavik:
All "classic" blog posts
No reviews – just debating and certain topics – these are my "traditional" blog posts in the categories Just blogging, Just blogging on music and Sports Blogging: