The first day of the trip without any flight – I finally decided to have a bit more of a relaxing time as especially the Sunday move of the Penguins match to 13:00 hrs really impacted my plans massively. Apart from that, Daylight Saving Time was about to be activated on Sunday. Thus, my Trip Report – or travel diary – words might be a bit shorter this time.
Nice Breakfast to Start the Day
I still need to get used to that Hilton Diamond members in the USA don't get free breakfast as in the rest of the world. Therefor, you receive a 15 USD (per person and night) bonus on restaurant and bar consumption. This at least made the nice, but not overwhelmingly great 22 USD breakfast buffet at the DoubleTree by Hilton Pittsburgh Downtown much more bearable. My best performance of the morning was definitely slipping a hard boiled egg in the buffet so "skillful" that it went right inside the fruit yoghurt – a new dish is born… Strawberry eggs 😉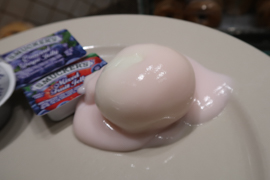 White Pittsburgh
There have already been some scattered flakes when I came back from the Penguins vs. Golden Nights match the night before. On Saturday morning now, Pittsburgh has been all white with quite some snow falling overnight. I have to give in that parts of Pittsburgh have also been green as they celebrated the St. Patrick's Day Parade on that Saturday. I at least had a bit of a walk through the city and share some snaps with you.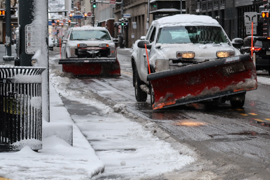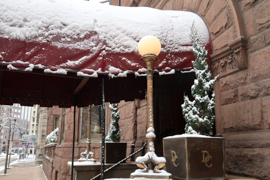 A Great Museum Built on Ketchup
Okay, I told the story already: Senator John Heinz, whose name is given to the History Center in Central Pittsburgh, is in fact the Heinz guy we all know from that wonderful tomato sauce billions of fries are dipped into every day. The museum is in fact really cool. Yes, there is also a small Heinz Ketchup section and Heinz Ketchup merch – but just skip that part if you don't like it.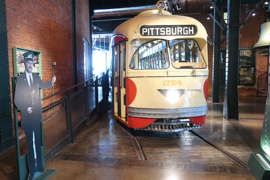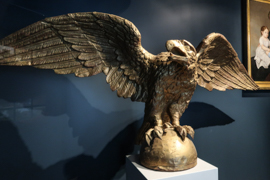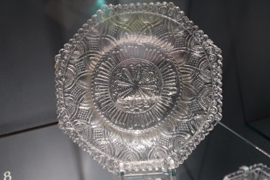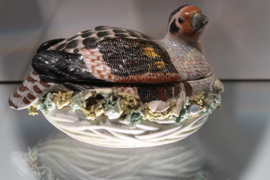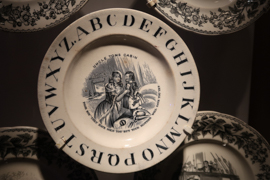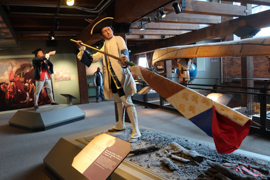 By the way, the Senator John Heinz History Center is also featuring the Western Pennsylvania Sports Museum, which I will feature one day in a separate posting. Not just Ben Roethlisberger and Mario Lemieux, but many other sports and sportsman in this interesting place.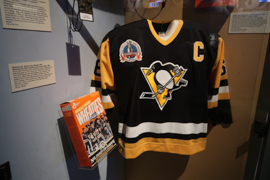 Some Shopping en route
Another reason, why I wanted to aim for an early arrival in the hotel and a relaxed evening were predicted snow storms and very chilly temperatures. I headed to Altoona, which is a two drive East of Pittsburgh, to have a flight from there the next early morning. However, I first stopped at The Waterfront, one of my most favored shopping places in Pittsburgh. Nice to drive through the city. I also managed to have my first Payday, a salted peanut and caramel bar, since more than two years. Yummy!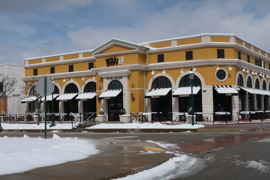 The closer I have been to Altoona, the more wind and snow there was. Unfortunately, I just arrived at a cool Pittsburgh merchandise next to the route just a few minutes after closing.
Hampton Altoona
Unfortunately, I decided not to do a full review of the Hampton by Hilton Altoona. The hotel is really nice and welcoming. The staff is great. Apart from doing Flyctory.com stuff like this posting, I printed out my boarding passes for the next morning, looking forward to a Sunday aviation and hockey adventure.
Pittsburgh Penguins March 2022 – Day By Day
Here is the overview of my Trip Report:
Day 3, 12.3.2022 – White Pittsburgh and Ketchup
Flyctory.com on Sports Museums
Here are all Sports Museums I visited:
Songs Of My Life
Here are the postings of the personal Songs Of My Life category: