Pough… Pough… Keepsie? Poughkeepsie! I do love my Pittsburgh Penguins trips – like the last one in March 2022. But they are limited. There are less than 30 teams – so that's the set of cities you typically travel to (and – due to distances – some places like Winnipeg might never make it. Following Weird Al just gives you a lot more options. Like Poughkeepsie in New York State, the place of the first show on my trip in April 2022. Welcome to the second day trip report entry of this trip, leading you a place, which I might have never known of if there wasn't the weird accordion player.
Good Morning Queens
The only drink I could have after the mess on Day 1 finally was coffee, so that I started with a machine load in the morning. Breakfast at the Microtel Inn Long Island City was rather limited and contained packaged food only. The rental car was reserved for 11:00 (as I thought a relaxed start into the day might be a good option), so that I could work on some stuff, prepare the website for the next days etc.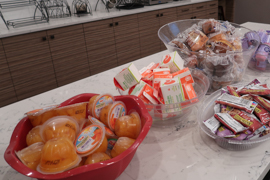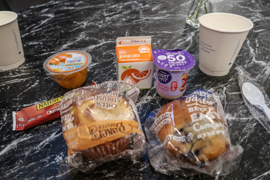 A Playlist!
I wanted to do that earlier already – but I especially all the fuzz on Day did not really give me the time to do. What would be this road trip (and the one in October through Florida) be without an appropriate playlist. Here are most of the Weird Al originals (excluding a few and adding very few covers. Hope you enjoy my Microtel Queens morning work.
Car Issues
I took another cab ride and grabbed my rental car at a Budget place in Uptown Manhattan. Sounds weird, but that saved me some 300 USD compared to getting a car at JFK for the trip – even if I include the taxi costs. Nice car – a Nissan Rogue – but they told me that I have to open the EZ Pass transponder for toll road payment. Bad luck: the car is pay by plate. How am I supposed to know that? They did not answer the phone while I was heading Upstate New York already… Some 30 tries… Could sort it out by asking another Budget station later on the trip. And the trip up to the Catskills is a real beauty 🙂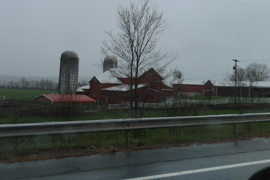 The Mother of all Festivals
I headed straight to Bethel Woods, New York. Bethel what? You might not be aware that the legendary 1969 Woodstock Festival has not been held in Woodstock in 1969. The Museum of Bethel Woods reminds of that. In fact, there is even quite a distance between the famous village and the original festival ground. After the opening times were unfortunate the last time I was in that area (for a Weird Al concert, too, by the way), I this time made it. Great place – and somehow magical to be at the original Woodstock place. By the way: whenever I wanted to step out of the car, it was raining heavily. I take it a bit of personally, New York State Weather!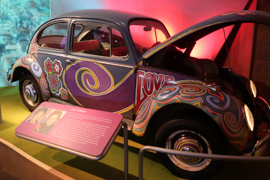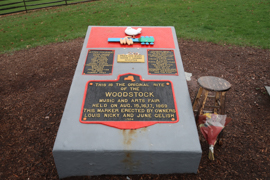 Stocking Up, German Style
I never had food yet nor sufficient drinks. So I fueled up the car .- and myself… And went to Aldi for shopping. Nice place, but I prefer the German Aldi outlets.
Poughkeepsie Sleeping Paradise
I headed straight to Poughkeepsie now, also as time was running. The sleep provider for this night was the Hampton Inn & Suites Poughkeepsie, which is South of city center, rather in the commercial area of the city – IBM has some offices around. Great suite room with a work desk making me feel like a CEO or so… Like that 🙂
Just some snaps…
First of all, it was raining – and secondly, I was late and just arrived at the venue a few minutes before they opened for the "ordinary" (non-VIP) crowd. Thus, I did not do Poughkeepsie sightseeing – there are likely not that many, but the Riverfront is likely quite nice.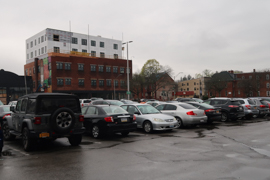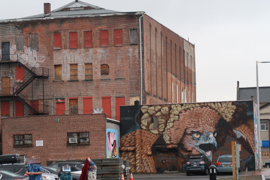 Forget Everything Above… THAT's what this trip is all about…
So good to be back at the shows – and great to run into familiar people – like Jeremy, one of my closest friends in the Weird Al community. Whenever my wife is complaining that I do nine shows during the 2022 tour, I can state this Weird Al fan legend does five times more 😉 The theater was sold out – which is also remarkable because Al is not playing his famous covers (apart from a medley in the encore).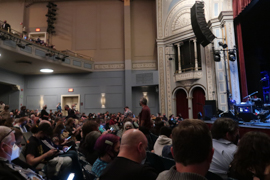 I had a bit of an unfortunate seating. Al's face was covered all the time by a microphone which headed towards the audience from my point of view – and keyboarder Ruben Valtierra was hidden behind the PA for me as well. Still some pictures below – I felt THIS is what you finally want to see, so I went for the Pictured Stories picture size in here. The show was cool and featured some of my very favorite originals, especially my all-time favorite Skipper Dan, but also a hilarious version (with a partial re-start) of Albuquerque or tracks which rarely make it to ordinary shows. My highlight of the show was the first song of the encore, though, when Al and the band performed You Can Call Me Al, originally my Simon & Garfunkel. Hope the pictures are somewhat fine, expect better ones from Albany on Day 3 (better seat).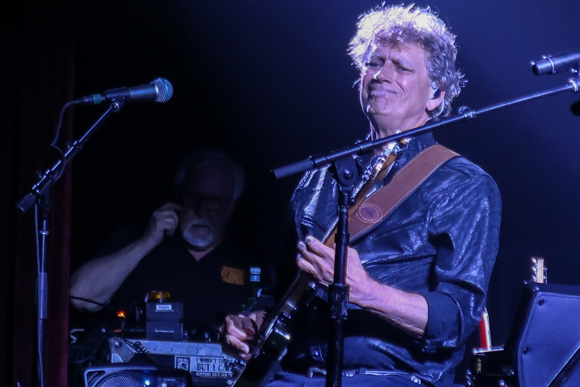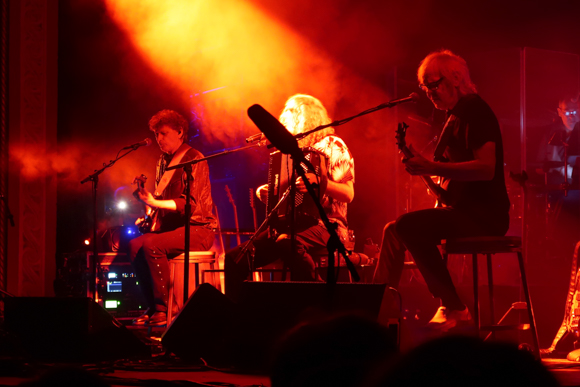 Something weird happened after the show, which leaves me a bit of dazzled… Time to sort it out the next days…
Weird Al Yankovic 2022 Tour Kick-Off – Day by Day
Here are the episodes of my 2022 Weird Al Yankovic tour kick-off trip report
Day 2, 26.4.2022 – Woodstock Grounds and the Pough-City
Postings about Road Trips
Here are all road trips on Flyctory.com
Media Review (2022 Women Country)
Here are all my Media Reviews of 2022, which are related to female country artists: