Day 2 was just so exciting to me: the first time being back in Pittsburgh since two and a half years, the first time seeing my beloved Pittsburgh Penguins on this trip. But first of all, I had to get from New York to Steel City. This is my flight of the day:
| Date | Flight | from | to |
| --- | --- | --- | --- |
| 11.03.2022 | AA 4608 | New York (LGA) | Pittsburgh (PIT) |
Slow Starter with a lot of Music and nice Breakfast
The good thing about a 1250 flight from LaGuardia (LGA): you have a slow starter. This was especially handy as I got up very early anyway (damn jetlack), but had to scan all the music stuff for the melodic part of Flyctory.com. Thus, I did some fundamental work for the postings of the next days (I am a bit worried about next week's Friday, where I will have a packed schedule… I might not be able to deliver full Flyctory.com frequency then…). The breakfast area at the Adria Hotel in Bayside was not at all romantic, but the buffet was just as I love it. Great start of the day.
Bye-bye Ecosport
After less than 24 hours, I said Good-bye to the Ford Ecosport, which gave me some nice 30 miles in New York. Good thing: due to the low mileage, I did not have to refuel it (but pay a flat fee) – the previous renter has not been too friendly in refilling the car and just made it look full when I received the car. The processing at La Guardia is a mess, though: the Budget shuttle bus just took me to outpost Terminal A, from where I had to take another bus to American Airlines' Terminal B.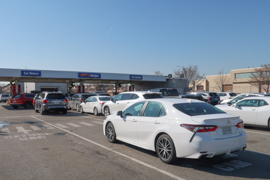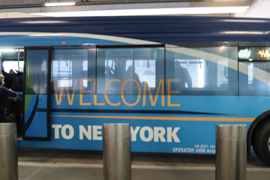 Ooops, this is nice in here
I could kick myself for skipping gathering pictures for a La Guardia Terminal B review: while the whole airport is a huge and chaotic construction side, the upgrades on the American Airlines (and Air Canada, United Airlines, …) terminal feel to be almost completed. The new look is an absolute beauty. Thanks to TSA Pre, the waiting time at security was reasonable. After strolling a bit through the airport, I spent some time in the American Airlines Admirals Club Lounge.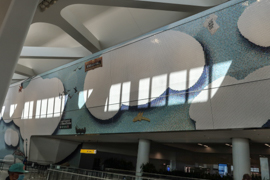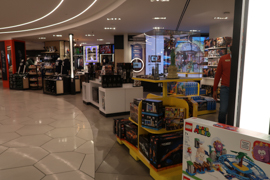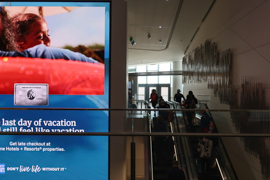 Pittsburgh, Baby!
The flight by Republic Airways on behalf of American Eagle on behalf of American Airlines (I just had to write that… Sorry…) was smooth. Sitting in Domestic First leads to a nice seat, a free drink and some cookies… Oh, and a bunch of British Airways tier points. So excited to be finally back in my hockey home town finally. They also do upgrades on the airport there – so I decided to skip the intended airport review and just give you some views in here. Interesting, by the way: the third language on the Pittsburgh Airport (PIT) signs is German (due to a direct Condor service).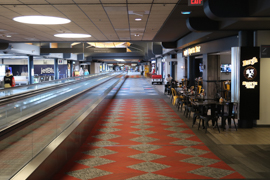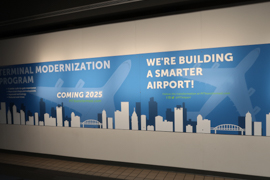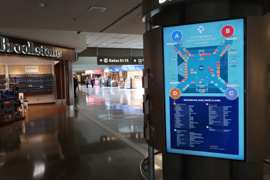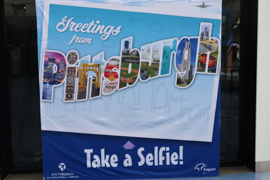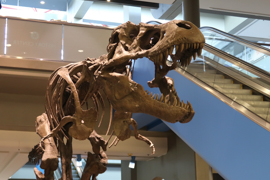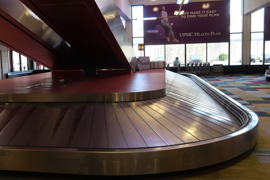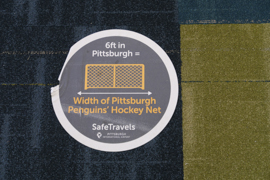 I have been a bit of nervous about renting a car at Enterprise Rent a Car at Pittsburgh via hotwire, but I was really surprised how smooth the process went. The only thing is that it is a bit of hard to foresee for me, which kind of insurance is included in a car when you book it via a US provider.
New Apparel Before The Match
I just had a quick stop at a nearby mall to grab a bite (which was fast, but rather average) and shop for new Penguins stuff. The full priced clothes are just too expansive, I feel – unfortunately, the sale items could not really suit me this time.  So good to see the road signs to the beloved signs and listening to a local country music station.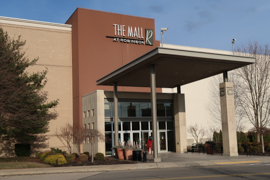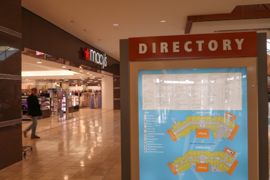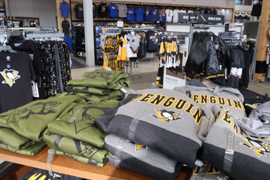 Two Trees, Two Cookies
I had a couple of trip changes around these days in Pittsburgh. One of the reasons were that the original booking did not have a parking garage and that I wanted to squeeze the Altoona trip into my bookings. I finally ended up with a posh opening night: the DoubleTree by Hilton Pittsburgh Downtown is in really short walking distance to PPG Paints Arena – and my Diamond status even lead to a King Suite upgrade. Nice place to be back in Steel City! And you get the legendary DoubleTree cookies 🙂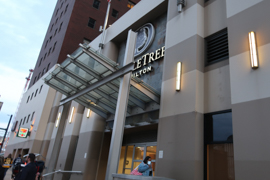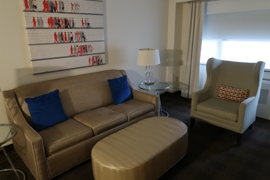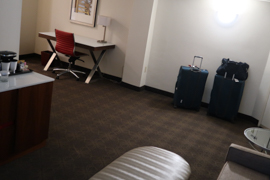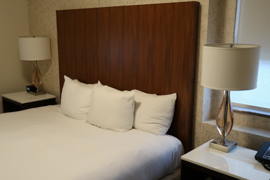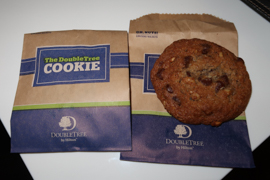 Ladies and Gentlemen, Elvis has just left the Building…
Hall of Famer Mike Lange is no longer the voice of the Penguins, but his famous words are still played after a victory of the Pens. Good start of this tour (especially in contrast to the February 2020 trip, on which I suffered straight losses): the Pens had a great first period but then unnecessarily gave the Vegas Golden Knights the chance to come back in the second. I felt tired and squeezed into the seat, so I watched the third period from above, where the guys finally sealed a 5-2 victory. The only downside of the victory: I relied in the Seven Eleven store at the hotel to have a nice bite after the match – but in fact this guy is closing his store right before the end of the match…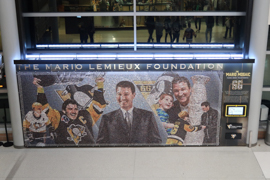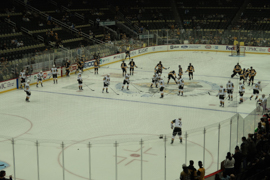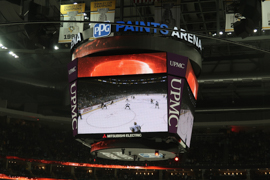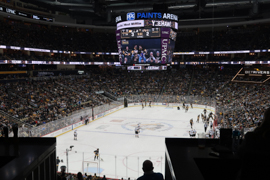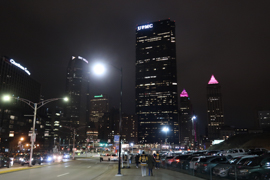 Pittsburgh Penguins March 2022 – Day By Day
Here is the overview of my Trip Report:
Day 2, 11.3.2022 – Ladies and Gentlemen, Elvis has just left the Building
Flyctory.com in Pittsburgh
Here are all other postings by Flyctory.com related to Greater Pittsburgh:
Lounge Reviews on Flyctory.com
Here are all Lounge Reviews on Flyctory.com: