After arriving in Iceland the day before, Sunday 30th April 2023 was thought to be the most intense travel day of our Icelandic Ring Road Trip. Quite a lot of driving and a couple of sights en route. I honestly did not even know how much of the places and sights we had on our list would finally work out. We had to skip some places, but the whole 400km trip from Hella to Hrafnavellir took us roughly 11:30 hrs, including several breaks. Enjoy the second episode of our trip report.
Starting the Day in Hella
The day started rather early with a really nice breakfast at the Hotel Stracta. However, with the sun rising at about 5:00 in the morning, it at least did not feel so early… And, hey, it has been a really nice sunny morning out there in Southern Iceland. After breakfast, the road sign already told us that there was quite a lot of traveling ahead of us: 600 km to Egilstadir, which has been the final destination of our third day – and some 380km (excluding any detours) to Höfn, where our next overnight had been located.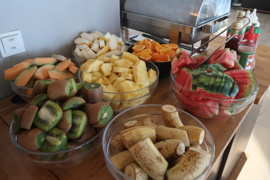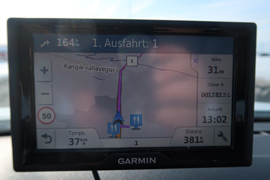 Waterfalls and Eyja…
Waterfalls have been an essential part of the second day of our trip. After some 40 minutes drive, we turned into route 249 to visit Seljalandsfoss. The waterfall is especially known for that you you can even walk behind it. Unfortunately, I just did not get the right grip on a steep step down and thus did not dare to go on. Nonetheless, it was a great stop – especially as nearby Gljufrabui offers amazing views through a cave. After leaving this beautiful area, we also had a short view at Arjanurfoss, which is right next to route 249, a short loop in parallel to the ring road.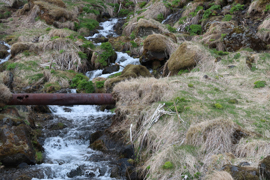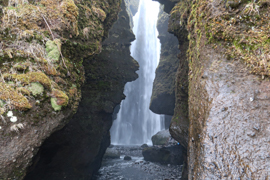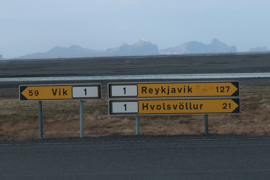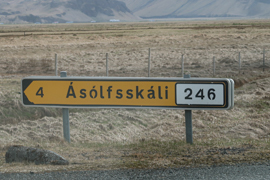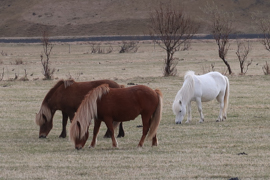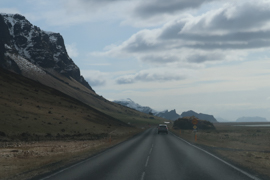 We just had to have a short stop of the Eyjafjallajökull Info Point. The building was closed, but there were some information signs and the view of the volcano, which sabotaged travel between Europe and North America for a few weeks in 2010. We just spent a few minutes there, but it was nice.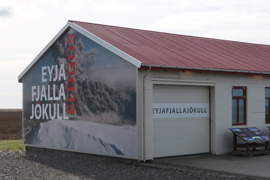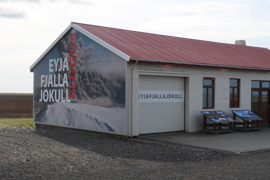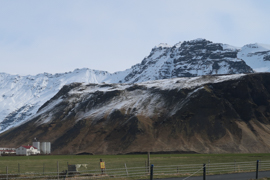 Skogar
Skogar is extremely touristic. However, we first went to Skogar Museum, which is really a great place and would deserve more visitors. I had only been aware of the very interesting open air museum beforehand. However, the technical museum which introduced you to the development of Icelandic communication, postal services, road mainteance and more, was absolutely great. In addition, there is a very interesting folk museum, which overall leads to a very reasonable price.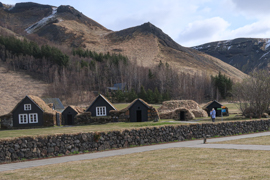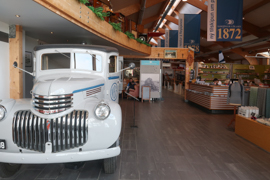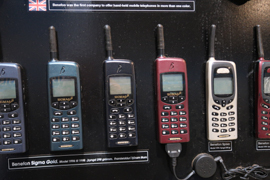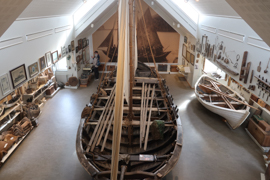 Even though we were aware of our tight schedule and were rather fast, the museum took us more than 90 minutes, so that there were several bus loads when we approached famous Skogarfoss. How will life be a few months later, when there are really a lot of tourists around?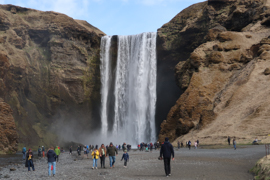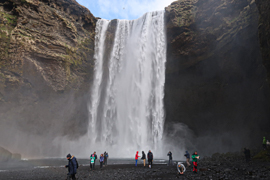 Dyrholaey – Black Beaches and More
One of the key reasons to visit Dyrholeay, which is about 25 minutes East of Skogarfoss are the amazing views of the black beaches. However, the place is in general a great example for excellent touristic infrastructure. On top of that, you can have a look at a historic light hose – the views of the area are likely more interesting, though.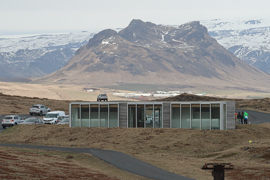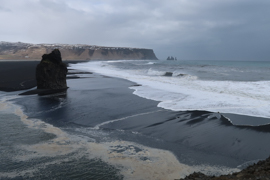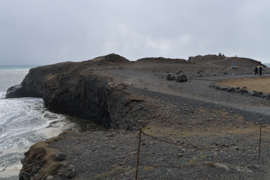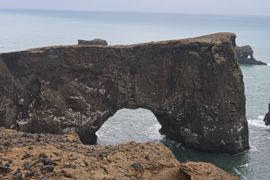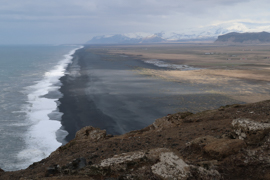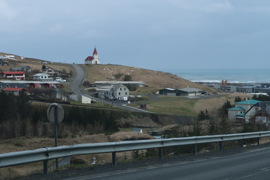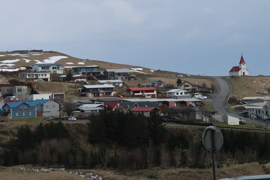 We had a short stop at nearby Vik in Myrdal. However, the large Icewear store was less interesting than the building promised – it is a typical tourist destination, where any new tour bus leaves quite a queue in front of the ladies room. Finally, we left quickly and headed on Eastbound according to our planning.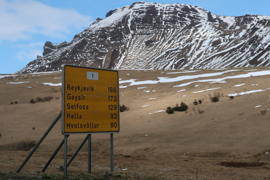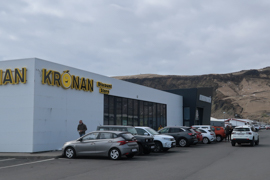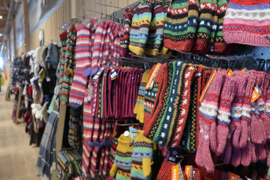 Lava…
East of Vik, many things are changing. First of all, you more and more run into the lava fields of places like Bolhraun or Eldraun. For kilometer after kilometer, the environment next to the road is more or less grey-greenish, representing their volcanic origin. Of course, in our case, there was also quite a bit of snow on top of some of the short lava piles. The road as such is also significantly less wide. If you come from Reykjavik (like we did), you will also recognize that after Vik, almost all bridges are Eindbreid brus, one-laned bridges, running on a frist come, first serve basis.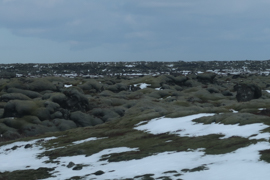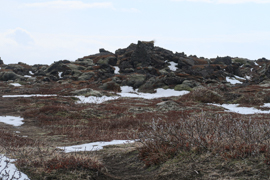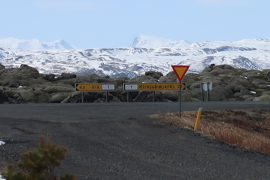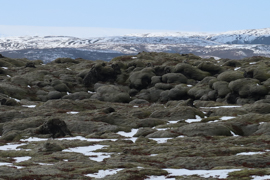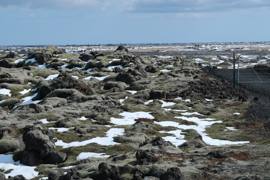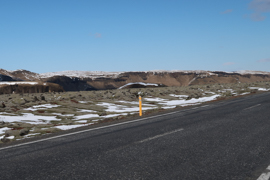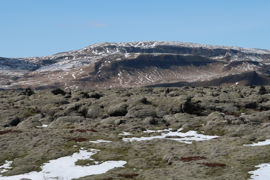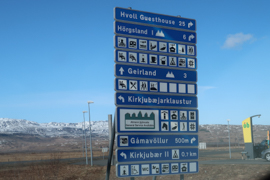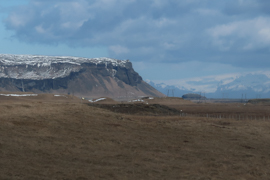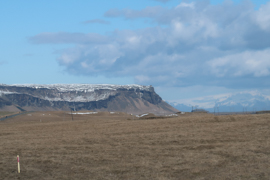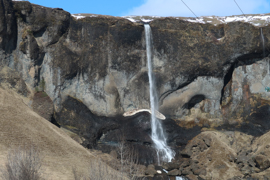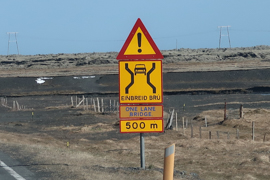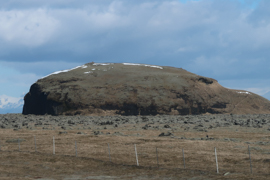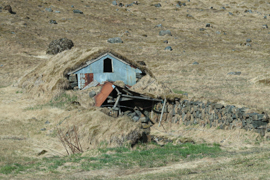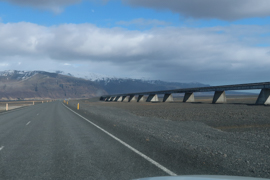 Glaciers and leaving South Iceland
I just cannot deny that we were very exhausted. Some short hikes and a roughly 4:30 hours net driving time tired my wife and I. Nonetheless, there were some real hiighlights. Svinafellsjökull offered Sarah the opportunity to have a short hike right to the edge of a glacier (while I just had to have a short nap). Amazing scenery. However, having a look at the beautiful glacier lake of the Fjallsarlon Glacier Lake felt even more impressive. Unfortunately, it was already rather late and we unfortunately could not make it to one of their boat tours.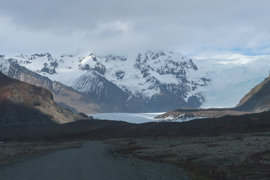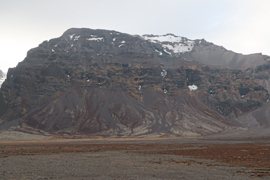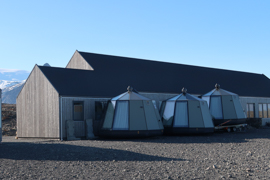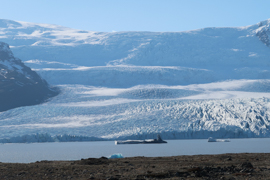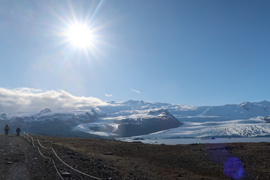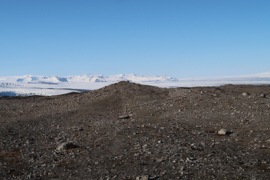 The outlet of the glacier lake of the Jokulsarlon Glacier is also called Diamond Beach. You easily spot  the reason on the first pictures: pieces of ice are breaking from the glacier and sparkle beautifully in the sun. We spend some half an hour there and enjoyed the beautiful views of the glacier. The area is also officially separating South Iceland from East Iceland (or: Austurland, which is somehow the nicer name, ain't it?) – just some 28 hours after we landed in Keflavik Airport (KEF) on Day 1 of our trip, we officially made it to the East of the country.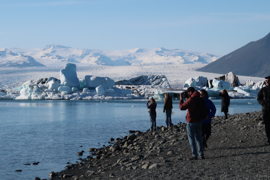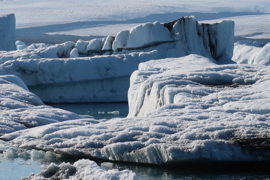 The last 100k
From the glacier, we more or less just headed on towards our overnight. Apart from a hot sandwich at a petrol station in Höfn, nothing too spectacular happened. We passed by free-living reindeer at one single point (the second time I saw these guys outside a zoo after a Svalbard trip many years ago…), but just did  not find a spot to take some snaps. Ring Road is still well-paved in that area, but narrower. You also feel to have a harder task to find a bay for a photo stop. On top of that, public toilets are getting rare, especially if you are at the very end of April and are thus "out of season".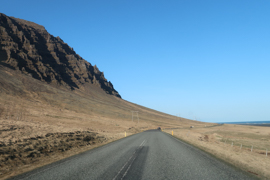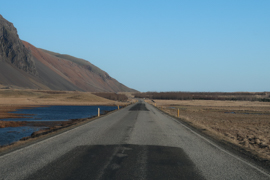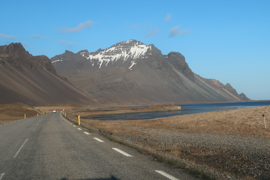 Finally, we made it to Hrafnavillir Guest House, which consists of separate cabins and a reception and service building. Do you need more of you have a scenary like this one? Okay, a hot tub would be really nice 🙂 Good night, East Iceland!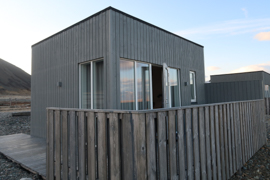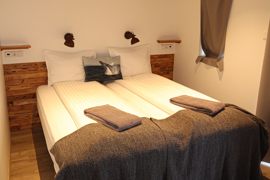 Iceland's Ring Road Trip Report – Daily Episodes
Here are the episodes planned for this trip report. The reprise posting is also holding a gallery of major size pictures of the whole trip:
Day 2 – 30.04.2023 – Hella to Hrafnavellir
There will be no Day 9 report, as this would only cover the flight back to Germany.
Iceland Top Pick! Postings
Here are all my postings related to Iceland leading to a Top Pick! rating:
Sports Reviews
Here are all my Sports Reviews: