With the weather being much colder than expected, we had to alter our travel plans for the Iceland Ring Road trip at a few spots. The main changes were in East Iceland / Austurland, where we already ran into snowfall on the third day of the trip. In order to have icy roads rather later during the day when the sun has already cleared the conditions, we had visited Seydisfjordur on Day 3 already. This gave us some more time on the fourth day of our trip.
Plan Change – Setting Sails Towards the North
The day started with a nice breakfast with a nice view over the lake next to the Hotel 1001 Nott South of Egilstadir. Due to the preposed visit in Seydisfjodur and headed up to the very North of Austurland. Road 94 felt like a motorway, very straight on, very low traffic, a very good paved road. With the snowy mountains on both sides at the horizon, the trip had a really nice touch. We almost reached the Northern coast before the road turned East and the scenery was rather a marshland-alike one. In general, there were hardly any animals in here apart from scattered colonies of birds.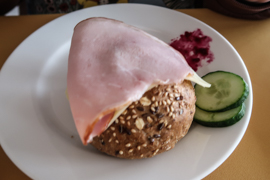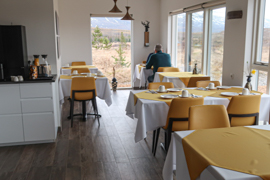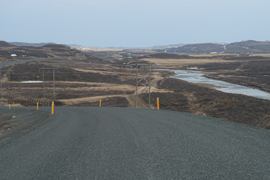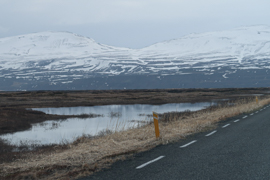 However, we were still a bit of skeptical. The website of the Icelandic Road Authority stated ice on Route 94. Even though the road was flat so far, you had to pass a mountain range. The mountain pass just went up a few hundred meters above sea level – but indeed, there were some 20 cm snow next to the road, ice and snowdrifts. Overall, the road was a much easier drive than it initially looked alike – there were even few tourist buses. After passing the head of the Njardvik mountain, you could more and more look into the bay East of it – an outstanding scenery.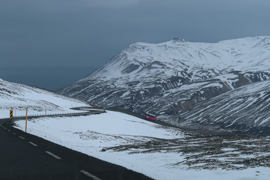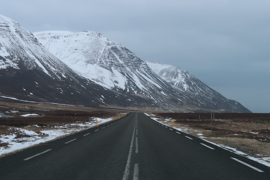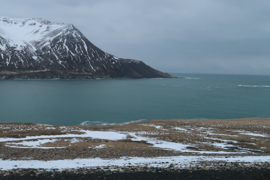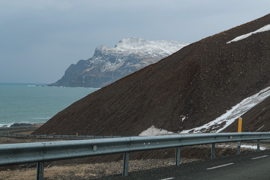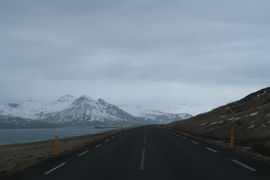 In the Puffin We Trust
The village we wanted to reach was Bakkagerdi. In 2022, only 92 people lived there. However, the place looks really friendly. They had an amazingly clean public toilet (sometimes you highly appreciate on Iceland trips…) and there are some cute turf houses, Lindarbakki. Unfortunately, we could not visit the museum due to its opening times.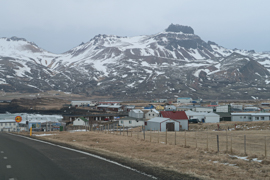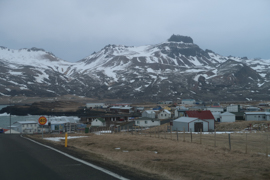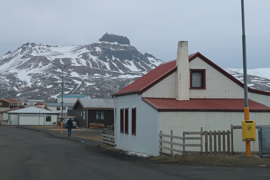 Most tourists (like us) head a little further east, to the Borgarfjördur Eystri harbor, where the hill Hafnarholmi ("Harbor Hill") is located. From May to August, the hill is home to up to 10,000 puffins. However, the 2023 weather was a bit too cold for the popular birds, so that we just saw a dozen roughly. However, the facilities around the harbor are so amazing, it has simply been an amazing time hanging out there doing some puffin-watching.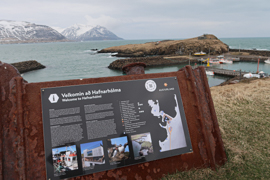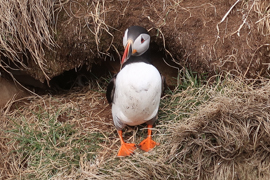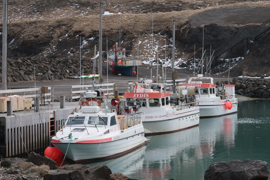 Gravel Roads, Back on Track and a Canyon
There is a possibility to check a challenging F-road from this area, but in general, road 94 is a dead-end here, so that we had to turn back. However, after crossing the mountain pass again (which had been an absolutely easy drive on the retour due to the sun), we went for road 944 and 925 to have a different trip, but also also to come back to road 1 right at Vök Baths, where we had been at Day 3. The drive was a lovely unpaved road – but using road 925 would have been the smarter option: less ring road driving, but significantly quicker.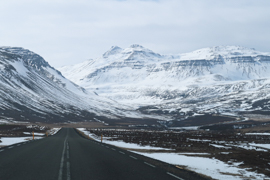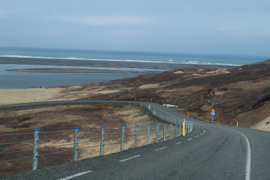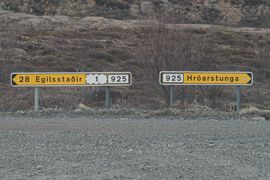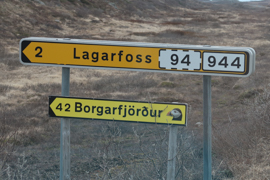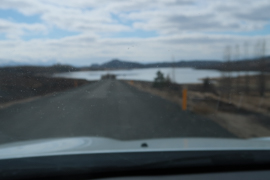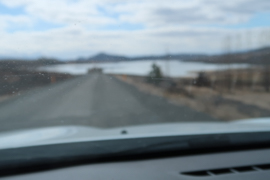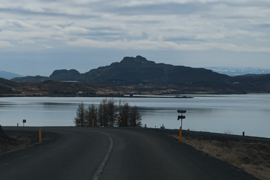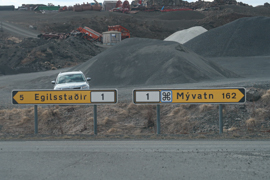 There were also two more reasons why we went for the wrong option here: first of all, the long drives more and more tired me. On top of that, the ring road section from Egilstadir to Lake Myvatn is one of its weaker ones, so that missing a few kilometers wouldn't have been an issue at all. Right when Road 925 merges into the ring road, the slightly canyon-alike meandering of the Jökulusa a Bru River is leading to some nice views. We wanted to follow the river and thus went for another detour from Ring Road, down Road 923.
There are steps down to the beautiful Studlagil canyon at a rather Southern point, but the very last part of that road was marked as impassable. Quite a lot of people did not care about that, even with cars with significantly less off-road potential than our Duster… But I did not want to risk insurance cover or similar trouble. Still some really nice views. Amazing to see the old historic bridge at the point from which the road should no longer be used.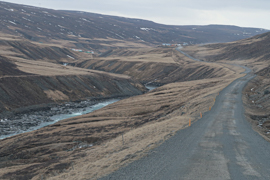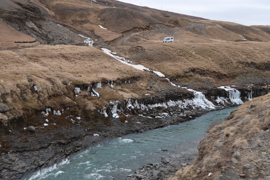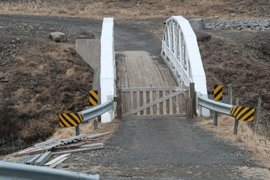 The Land of Sulfur and Steam
After this unsuccessful detour, we headed West towards Lake Myvatn again. I already stated that I was not that fond of this section of the trip and really had to fight to avoid sleep – a constant high speed of 90km/h can be extremely tiring and bothering if the scenery gets a bit too uniform (damn, we are just in Iceland for four days and take its beauty as given already…). You can see the Lake Myvatn area from quite a distance already due to one reason: steam. The volcanic activity is massive in this area. We first wanted to visit Krafla, a sea in a volcanic crater – but the heat from below was simply not strong enough and there was nothing but snow. Quite surprising, as there is a geothermal plant practically right next to it.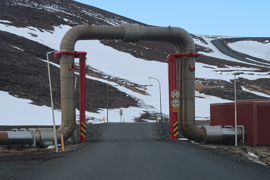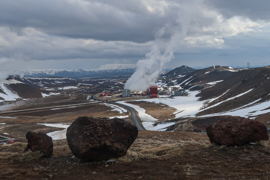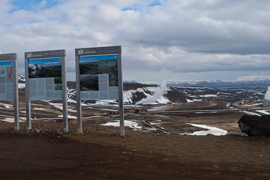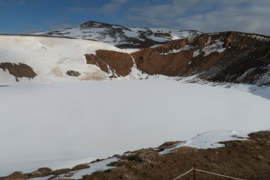 On the way back to Ring Road, we also passed one of the most weird and iconic places of the area: a geothermal shower, which is running… all the time. Whenever you feel like refreshing in the warm water, feel free to go for it. Thereafter, I stopped with my wife at Hverir. I had already been to the geothermal park in the past and loved it. However, the mud pots were significantly less active than in my review based on an earlier visit. However, one thing more active was the generation of parking fees. 1,200 ISK, roughly 8 EUR, feels a bit too much for a place you visit for 30 minutes which does not even have a toilet.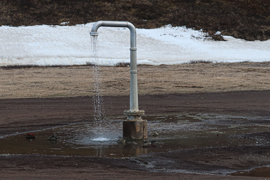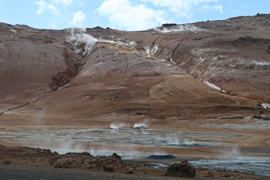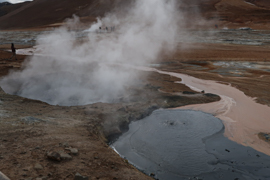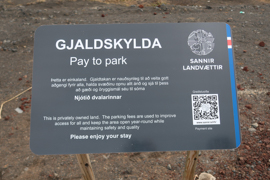 We headed on to Reykjahlid, enjoyed the Lake Myvatn (with the wonderful thermal pool) views and fueled us up as well as the car. Bad luck that it had already been late afternoon at that point – we more and more came into a hurry. You tend to underestimate distances and times on the island.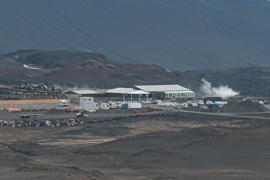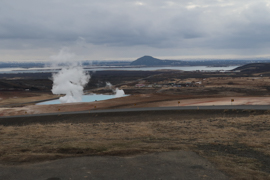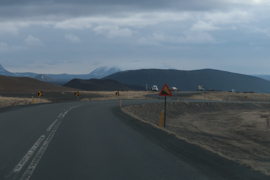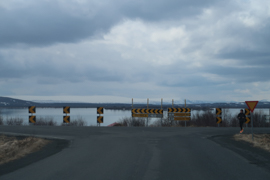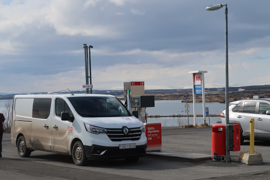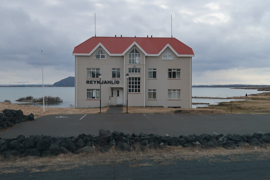 Up North
Route 87 gave us a rather straight route up North thereafter. Again, the snowy hills were the biggest catches, I also liked the geothermal greenhouses. Neither many villages nor a lot of traffic, so that it took about an hour to be at the whaling and fishing city Husavik, which is rather well known for its Eurovision Museum (with very scattered opening times in this part of the season). 2,500 inhabitants live there..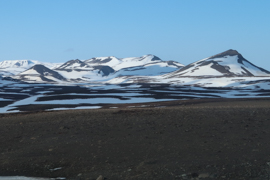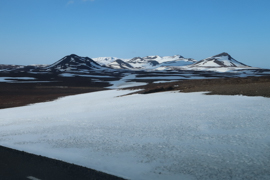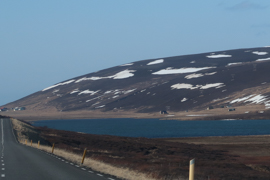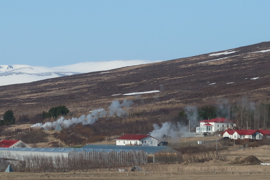 Our stay for the night was the Post-Plaza Guesthouse, which does not serve breakfast, but comes with beautifully done rooms. The building is right next to a liquor store and a fish restaurant – which we made use of for dinner. I loved their fish soup and the (overpriced) idea of skyr-amisu.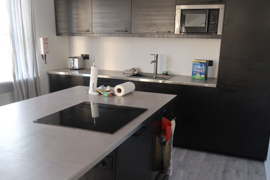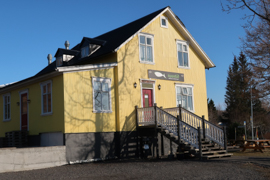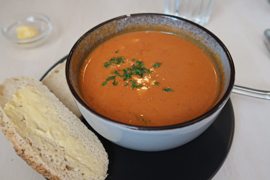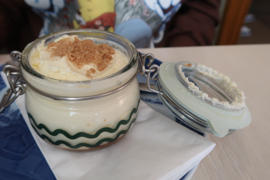 Iceland's Ring Road Trip Report – Daily Episodes
Here are the episodes planned for this trip report. The reprise posting is also holding a gallery of major size pictures of the whole trip:
Day 4 – 02.05.2023 – Egilstadir to Husavik
There will be no Day 9 report, as this would only cover the flight back to Germany.
Beautiful Nature Postings
Postings tagged with Beautiful Nature in here are dealing with unmodified lovely places:
My 32 Best-rated Country Music Releases
Here are the 32 best Media Reviews related to country music in descending order: