After the intense travel at Day 2 of our Iceland Ring Road trip, Day 3 was thought to be a bit more relaxed. I expected the estimated net driving time from Hrafnavillir Guest House in Northern Höfn to Egilstadir to be some three hours, on top of some stops enroute (which there were likely significantly less of as well). However, the weather was still rather cold and windy, so that this might have lead to changes in our trip. Here is Day 3 of our trip report:
Stormy Nights in Austurland
I just cannot state that I had a brilliant night. The wind was intense and thus our lovely cabin at the Hrafnavellir Guest House close to Höfn felt a bit loud Furthermore, being so close to the beach, I had a bit of fear in regards of sandstorms. The breakfast was much better, though – I especially fell in love with the amazing home-made skyr provided by the lovely hosts.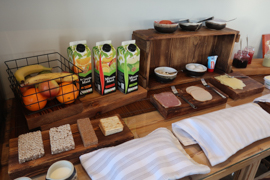 Following the Icelandic East Coast
Overall, we had some 330 km on the whole day, including a few detour. The majority of the trip, we simply followed road 1, wich is running more or less in parallel to the Icelandic East Coast. However, this does not mean at all that the trip has been boring. The scenery was amazing. Some parts were even a bit of frightening: especially during the first half of our day, we frequently passed absolutely evenly descending hills of stone and gravel. Some parts of road 1 even had to be protected against falling rocks.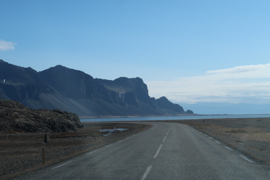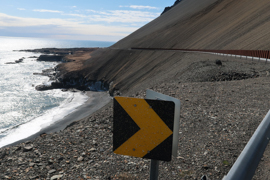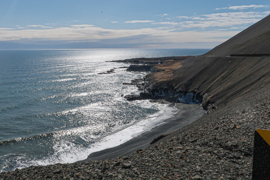 We already saw some reindeer on Day 2 of our trip – now I managed to have at least a few basic snaps of them. They were really close to the road and did not care about our car too much. However, it felt that there are more tourists than locals are using this part of the Icelandic road system. Thus when two more cars stopped close to us for some pictured souvenir, the mammals felt that this is too much attention and started to leave.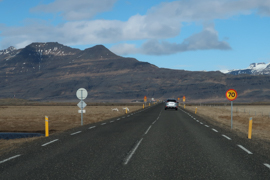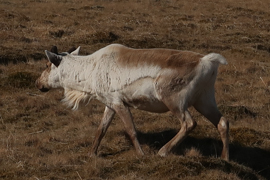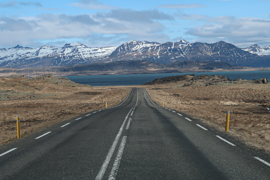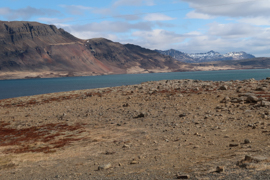 Labour Day…
The first detour we took was the short loop of route 98 to Djupivogur. The small, some 500 people harbor village is a really nice place – unfortunately, it was 1st May and thus Labour Day, like in many European countries. Especially later, this crossed out some of our plannings – like visiting a museum in Egilstadir. Nonetheless, we really enjoyed this small episode of our trip.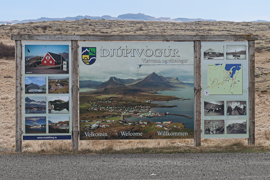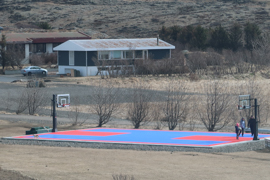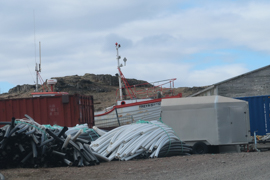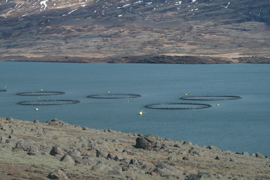 Two fjords later (is that a valid way for Austurland distances?) you had the opportunity to use the shorter and more direct route 95 to Egilstadir. The road is unpaved, though. The maintenance of the street is excellent – but as we wanted to go for the ring road, following on route 1 was a no-brainer.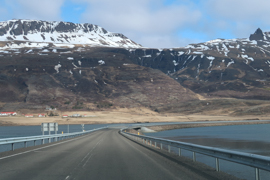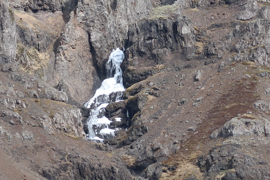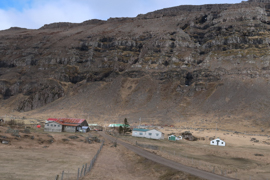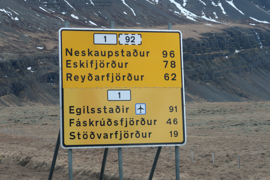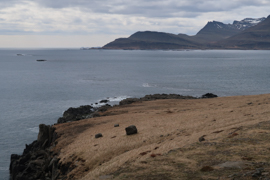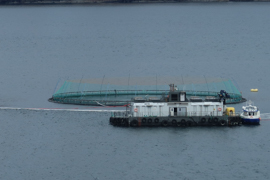 Detour 955
However, near Faskrudsfjördur; we went for a detour and followed route 955 instead of route 1. The ring road is going straight through a tunnel, passing a valley, while 955 stays along the coastline. The road had two unpaved sections. The first one was a bit of tricky as there were very scattered falling rocks on some parts of the street. Nonetheless, a nice way to spend some time on the coastline – even though I cannot deny that Sarah fell asleep in here a few times.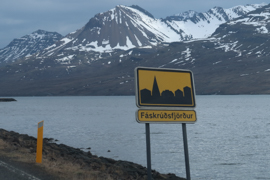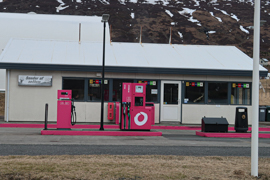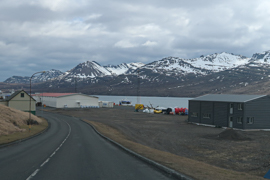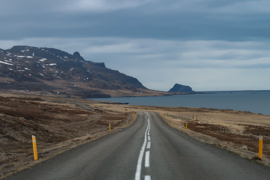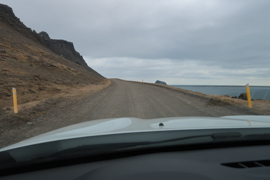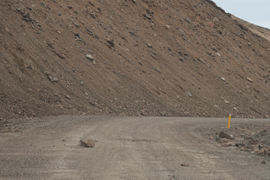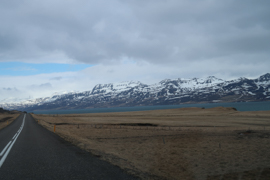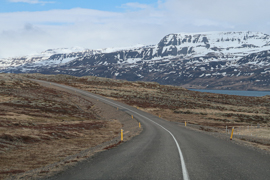 Sheep and Snow
Back on the ring road, the next experience we had were… sheep. A shepherd drove her lifestock right across the street right before we came to that place. It was a close battle between the lady and her dog and the sheep, who obviously felt other grass much more enjoyable… But the boss finally won and we could continue our trip up North towards Egilstadir. However, going on to the key city of East Iceland required driving through a some 300 meter high mountain valley – which meant that there was some snow (at the beginning of May… Felt weird…). The road was an easy drive, though.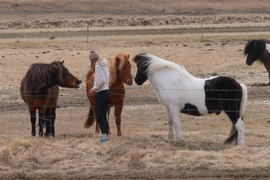 We initially had planned to go to harbor city Seydisfjordur on the fourth day. But as the road forecast regularly gave ice warnings, we fel ti was better to do it on this afternoon. Likely a wise decision – I was rather surprised that route 93, the Seydisfjardarvegur, which is connecting Egilstadir and the harbor city, winds up to more than 600 meters. We we driving in a lovely winter wonderland, before the road went back down to sea level and we arrived at the picturesque place. The key attractions are the rainbow road (in which three German girls took ages to produce their best social media videos) – and the ferry connection to the Faroe Islands and Denmark. Fun fact: the village even hosts a Swedish consulate.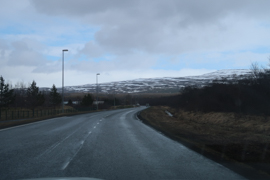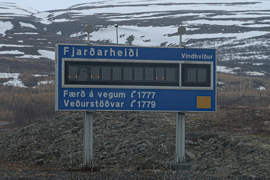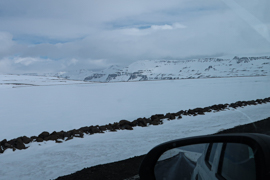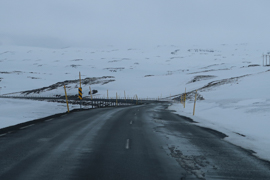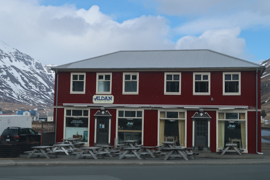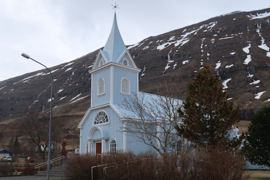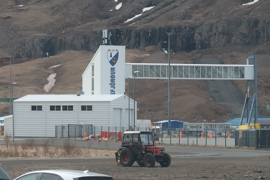 Burger and Hot Water at Egilstadir
Heading back, It was already a pleasure to see the city of Egilstadir, which is located a Lake Lagarfjlot. The city as such is not a load of attractions, but a good travel hub. We went to Skalinn Diner, where I have been in August 2021 on my Icelandair Domestic trip to Egilstadir Airport (EGS) already. A bit of chaotic, but lovely people and good food.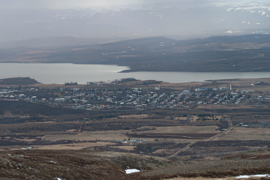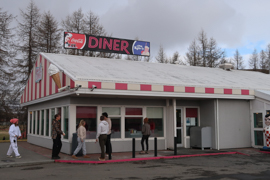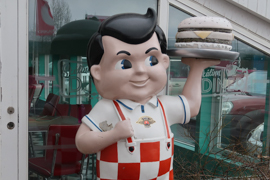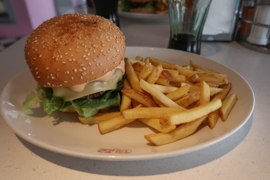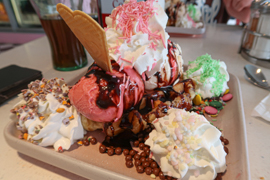 After that, time for some relax – the Vök Baths are one of Iceland's latest geothermal spas. The place is much more relaxed than the tourist favorites on the West Coast. Having two huge hot tubs floating on Lakr Urridavatn (you can even swim in there – it's "just" a temperature difference from 40C to 4 C…) is definitely memorable. A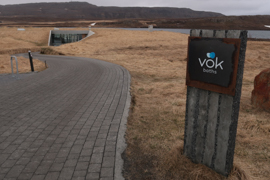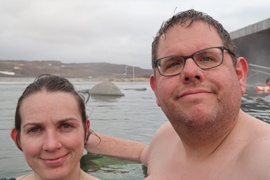 After some two hours of enjoying the warmth, it was just a short drive to our stay that night, Hotel 1001 Nott ("1001 Nights"). Not too oriental, but super-friendly people… and another hot tub with a lovely view of the lake. A nice way to finish a very interesting day with some 330 km driving distance.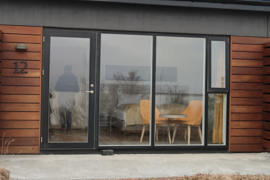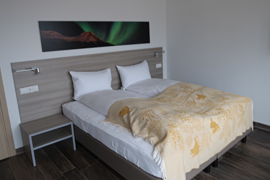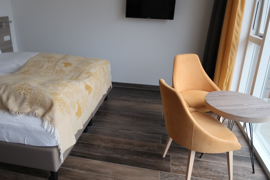 Iceland's Ring Road Trip Report – Daily Episodes
Here are the episodes planned for this trip report. The reprise posting is also holding a gallery of major size pictures of the whole trip:
Day 3 – 01.05.2023 – Hrafnavellir to Egilstadir
There will be no Day 9 report, as this would only cover the flight back to Germany.
Spas & Health
Swimming pools, thermal pools and places to relax can be found under Spas & Health:
Flyctory.com Sports Reports
Here are the all Flyctory.com sports coverages: