California, here I come. The first trip report of 2020 will bring me to California, where my ice hockey team, the Pittsburgh Penguins, will face three away matches in a row. However, the more advanced my planning for this trip became, the more interesting experiences I was able to add to it. Here is the overview article of what lies ahead of me when I am leaving Germany on 25th February 2020.
I selected traveling with the Penguins to California as my Favorite (Road) Trip in 2020.
California with the Pittsburgh Penguins – The Matches
Typically, a trip report preview starts with the stages, the flights and hotels I am planning to take. I decided to start with the matches I will watch for this one. Pittsburgh will face all three Californian teams, Los Angeles, Anaheim and San Jose, on the road sequentially. As a "bonus game", I wanted to see our former goalie, Marc-Andre Fleury, at his new club in Las Vegas. I use the "European order" for the match-ups below, i.e. home team first: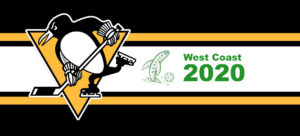 California with the Pittsburgh Penguins – The Trip
My trip starts right on Carnival's Tuesday, when I am going to fly from Frankfurt via London to Los Angeles. This will be the first time I am flying Air New Zealand. There are quite some interesting airlines on the following legs, for example a JetBlue and an Alaska Airlines Domestic First connection. The Air New Zealand flights between Frankfurt and London (and v.v.) are operated by Lufthansa.
The trip lead to two lounge reviews:
I will stay in the following hotels:
Due to some very early flight departures, I decided not to review the two hotels in italics. Even regular updates are under risk.
California with the Pittsburgh Penguins – Day by Day
Here is the overview of my daily postings on this trip report.
California with the Pittsburgh Penguins – Overview Posting
Trip Reports
Here are all (other) Trip Report postings:
Flyctory.com in Pittsburgh
Here are more postings by Flyctory.com related to Greater Pittsburgh:
Penguins Logo protected by the Pittsburgh Penguins. Original Banner: Pintrest