Oxford is full of amazing collections. Many of them are driven by University institutes. This leads to two key advantages: they are well-driven and documented – and they are typically free (at a suggested donation). One of these collections is the Bate Collection of Musical Instruments, which is located South of Oxford's amazing old town. Here is the review of my visit.
Bate Collection – Location and Admission
The Bate Collection is located very central in Oxford historic, located in a building of the Music Faculty. The next key sight is likely Christ Church Cathedral, which is right North of the building. You enter through some sort of backdoor of the building, which is well signposted.
Admission is free, donation is requested. You enter the exhibition through a side entrance of the institute building. Visiting times are 14:00 to 17:00 Monday to Friday only. In order to get in, you need to ring a bill to be let it in. The staff was very friendly during my visit and gave a lot of information. In addition, you get an audio guide device which allows you to listen to original recordings of some of the instruments in display. A very cool idea.
Bate Collection – The Exhibition
The collection is named after Philip Bate, who gave his collection of musical instruments to the University of Oxford. Nowadays, the Bate Collection also contains numerous exhibits, which have been donated by other people. Most of the exhibits are dispayed in glass showcases, only a few are in open display (majorly pianos and similar size intstruments). You are generally not allowed to play on the instruments in display but some of them are for visitor's use and try-out as well.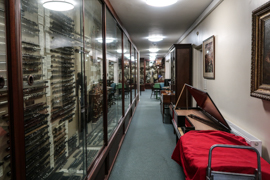 On the lower floor, there is an incredible collection of wind instruments, woodwind and brass ones. In addition, there are a couple of pianos and similar instruments. It is an amazing collection of musical history.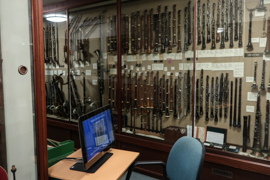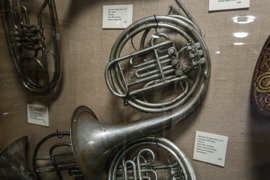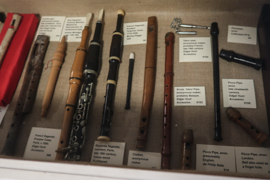 In addition, the upper floor hosts some violins and drums. There are also some flutes and additional keyboard instruments. The key collection is on the main level, though.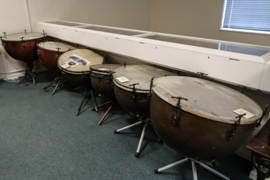 Bate Collection – My View
Visiting the Bate Collection was definitely one highlight of my Oxford trip. I like music, not just country music – and seeing all these historic instruments was just massive to me. The exhibition is a bit hidden. On the one hand, this means that there are less people around and you have a better chance to enjoy the exhibition. On the other hand, this exhibition just deserves more publicity. It is an absolutely lovely place.
Musical History
These are all articles, in which I dealt with events and places influencing musical history:
Postings about the United Kingdom
These are all postings dealing with United Kingdom topics: