While I was visiting the beautiful Trafford Palazzo shopping mall in Manchester, I also had a look into one of its key attractions, the Sea Life Manchester. I haven't been to a Sea Life outlet for a while during my visit, so I thought it might be nice idea to visit some fish. Here is my review.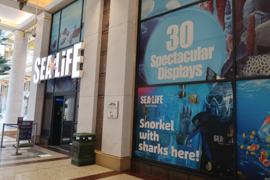 Sea Life Manchester – Location & Admission
As said, Sea Life Manchester ist located in the Trafford Palazzo shopping mall. There are huge car parks around, also at the neighboring The Trafford Centre mall. However, you may also use the Manchester Metrolink (Red Line) to Barton Dock Road. I am not the biggest fan of this light rail, as I feel it is terribly slow. Especially on soccer match days, even trips away from the stadiums might be a nightmare.
Sea Life Manchester is typically operating 10:00 to 17:00 Mondays to Fridays, 10:00 to 19:00 Saturdays and 10:00 to 18:00 Sundays. At my time of visit, the walk in rate was 23 GBP, now it is up to 25 GBP. As in many of these Merlin Entertainment destinations, booking the ticket early online and holding out for deals may significantly reduce your ticket price.
Sea Life Manchester – The Visit
Walking through this Sea Life aquarium gives you the typical experience of the brand. The habitats are well structured and well documented (in English). You also at least feel that the animals are held in sensible conditions. A nice feature at the beginning of your journey is the Turtle Beach 3D projection show, which shows you the life of a sea turtle.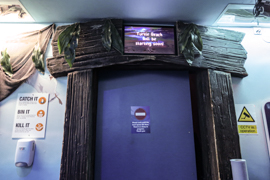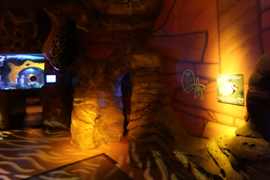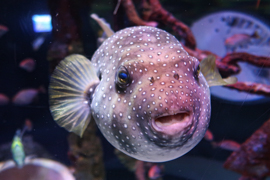 Thereafter, you run through typical sections, introducing you to domestic as well as rather exotic maritime life. Of course, there is the walk-through tunnel, somehow a signature element of Sea Life, as well as the stingray basin. Later, there is also the Rockpool, where you can pet sea stars and similar animals. I would say that Sea Life Manchester is really nice and the presentation is done better than in other places – it is unfortunately just too small. Even though I had a relaxed visit and took some time at some of the tanks, my overall visit was roughly 35 minutes.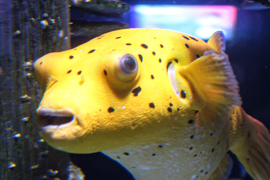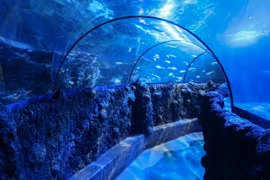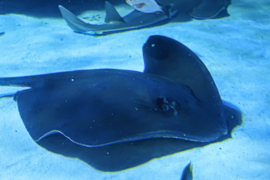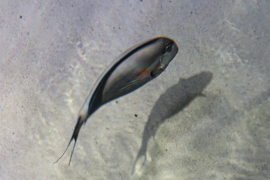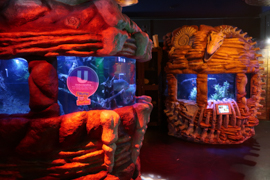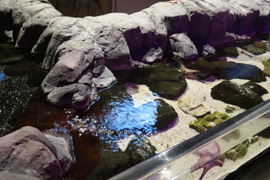 Sea Life Manchester – Services
The staff at Sea Life was very kind. There is a VR ride in the aquarium, which was not operating during my visit, as well as an indoor playground for kids. Of course, there is the typical Sea Life souvenir store at the end of your visit.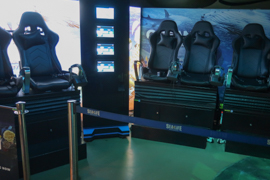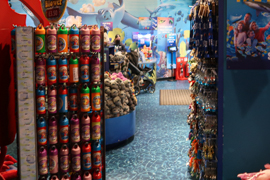 Sea Life Manchester – My View
I would really love to give this place a better rating. The Palazzo itself is breathtaking, the presentation of the animals is lovely and the place is more relaxed and well-designed compared to other Sea Life aquariums. But: it is too small. The lovely staff and the other circumstances just don't compensate for that. Bad luck.
Flyctory.com in Manchester
Here are all postings about Greater Manchester:
Merlin Entertainments
Here are all my postings about places driven by Merlin Entertainment Group: