Already in 2018, I introduced you to my thoughts about Manchester Airport (MAN). To sum it up: the airport has been a shame at that time. And it still is in 2023, when I write this posting. Long commutes, an ineffectively placed link to public transit, rather run-down facilities and many more items don't really turn this place into an enjoy travel experience. However, things are starting to get better – and I felt, it is such a change that it is worth to at least have a Pictured Story posting.
As I already wrote in 2018, Manchester Airport (MAN) is going to invest and upgrade. And they did. The renovation of Terminal 2 (which was likely the ugliest of all three ones) are still ongoing, but you see massive changes. I had some flights in February and March 2023 to and from Manchester Airport (MAN) and was rather impressed of all the upgrades.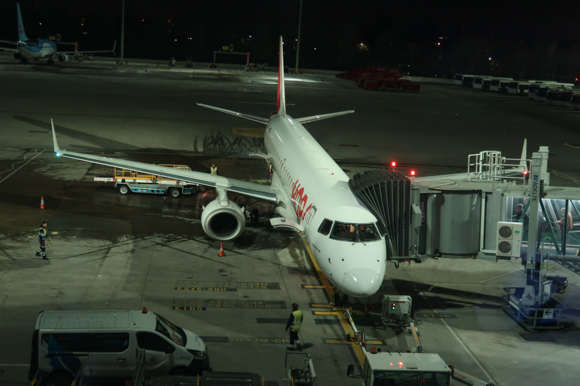 (International) Arrivals Area MAN T2
The lower arrivals level (I just visited the international section) already shows the new style of Manchester Airport: large, clear signs with a bright and very modern touch. The flight status monitors look posh as well, but work with the same screen structure as you know it from other British airports. At least so far, the lower level also takes over the main "supply" of the traveler. Apart from different kinds of restaurants and snack opportunity, there is also a small grocery store. I loved to hang out at one of the cafes and watch the people, while having a chai latte and working on Flyctory.com stuff.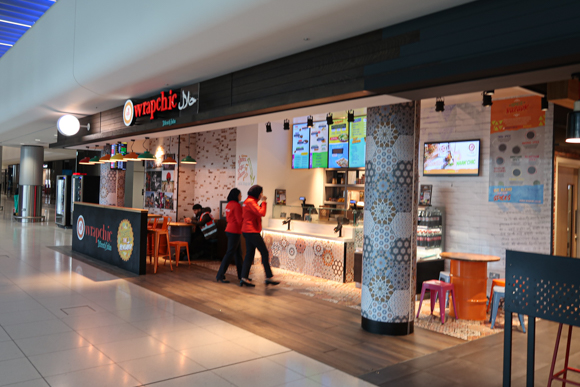 Check-In and Gates MAN T2
At the time of my visit, the work on departure level was still ongoing. The majority of operating check-in desks, for example, still had the "traditional" design. However, if you look at the new gates and the entrance to security, that's a massive change, ain't it? So far, the airport just features the new design around check-in area D and E, but this is already a blast. I feel that the bright design is even stronger here than on arrival's level. Before security, there is just a Starbucks cafe so far.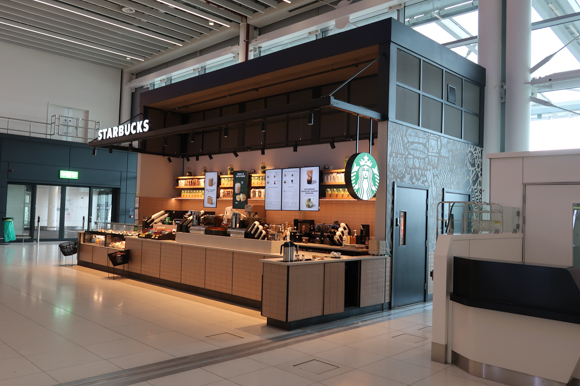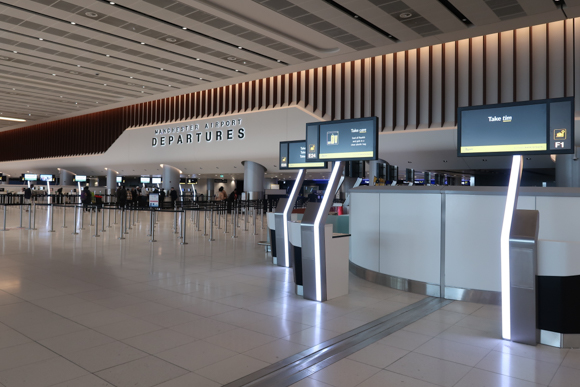 I like the effect of the makeover after security (which is still a nightmare…) even more. It is a bit of surprising that you first run into some restaurants and shops before you reach the duty-free store. The presentation in there is really impressive. Maybe nowadays it is a bit too much light – but you cannot deny that the illuminated bottles have a nice touch. After the duty-free, there are some more restaurants on upper level and stores on the lower one. The staircase is beautiful. Surprisingly, there is currently not too much traffic on Sunday evenings. This means that the Aspire Lounge – as well as many stores – were closed already while I have been taking pictures.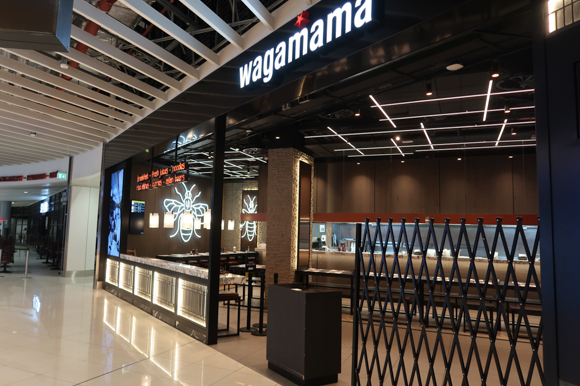 There is also some sort of "Market Square" area, where you can hang out before your flight is called. Not the biggest gem of the airport, but a nice area.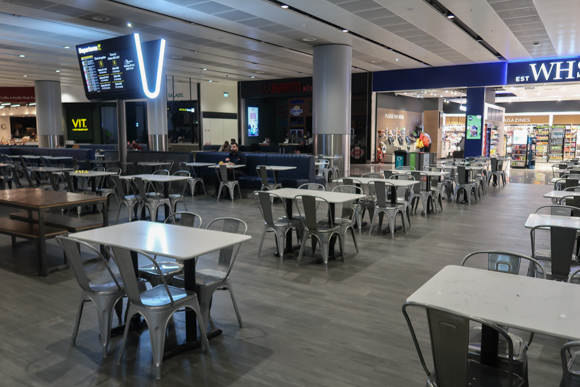 The walking time, especially to the A Gates is still rather significant. The gate area, however, follows the design of the airport. I especially liked the wide aisles in this part of the airport. I should state, though, that Terminal 2 currently has a another key problem: a lack of flights. On some evenings, there is rarely any connection from the airport, so that services are closing soon. The Aspire Lounge, which is contracted to Eurowings, for example, is closing at 15:00 at the time of publishing – four and a half hours before the evening flight is departing. This will likely change, when Terminal 1 will be closed for renovation and Terminal 2 will take over more capacity.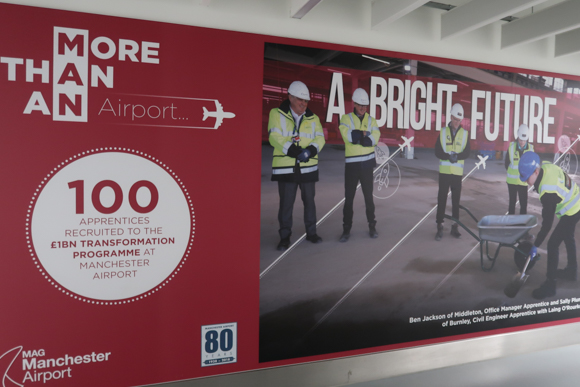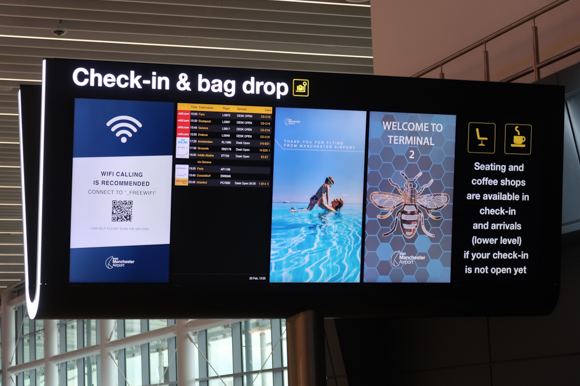 Aviation in the United Kingdom
Here are all my Airports & Airlines postings related to the United Kingdom:
Flyctory.com Pictured Stories
The key contents of Flyctory.com Pictured Stories are the picture, not the text: