Even though with Lordi, one of my favorite all-genre-all-time music acts are from Finland, there are of course many other artists, who formed Finnish musical history. The Finnish Music Hall of Fame (or Musiikkimuseo Fame) praises the biggest names of Finnish music. On  a short stay in Helsinki, I visited the museum. Here is my review.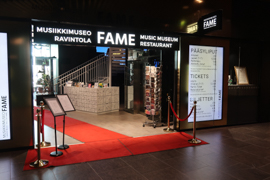 Finnish Music Hall of Fame – Location & Admission
The museum is located on the third floor of Mall of Tripla. This posh shopping mall is lcoated right at the Pasila (or: Böle in Swedish) train stop, which is served by all commuter rail services, including both lines to Helsinki Airport (HEL). Other public transport options are buses or trams (lines 2,7, 7H, 9, 9N). The Helsinki trade fair is not too far away, as well as the Helsinki Halli arena, better known as former Hartwall Areena. There are signs to the museum in the mall.
The Finnish Music Hall of Fame opens Sundays to Tuesdays from 11:00 to 18:00, Wednesdays to Fridays 10:00 to 20:00 and Saturdays 10:00 to 19:00. The adult admission is 25 EUR, which is – let's say it right here – ridiculously high. You may use the Finnish Museum Card, though.
Finnish Music Hall of Fame – The Visit
The museum's exhibition area is located in several rooms above the reception desk. Typically, after you walked up the stairs or took the elevator, you first see an introductory movie about Finnish music, which is looped there. Then, you gert into the main exhibition hall. There is a certain focus on original items by the current Hall of Fame inductees. Overall, Fame offers a nice exhibition in this room- it is, however, also the best one of the visit. I also liked that the museum tries to be interactive and  offers opportunities to listen to music and to learn about it. Multiple touch screens offer you to deeper dive into domestic tunes.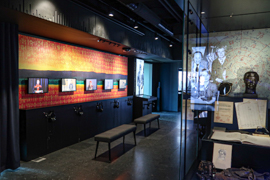 From the main room, there are several smaller spaces, which offer you to have even more information about Finnish artists. Some parts focus on the Hall of Fame members, others have a wider scale. The whole museum is using Finnish and English, so that you will easily find your way. The museum also has some really cool ideas, e.g. wearing a VR helmet and singing to your favorite song as if you were right on stage. During my visit, the temporary exhibition section featured some photography, which I liked.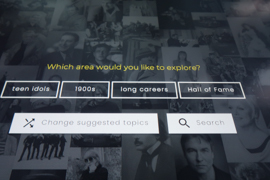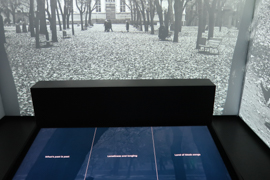 Finnish Music Hall of Fame – Services
The staff was really kind and friendly. The entrance area of the museum also features a small gift shop. Additionally, the museum cafe is very popular (as I visited during lunch time, it unfortunately has been too busy for some snaps…).
Finnish Music Hall of Fame – My View
Visiting the Finnish Music Hall of Fame is fun – as long as somebody else is paying. The museum does come with quite some information and interaction. However, it is simply too expansive. 25 EUR is also not in line with the admission other Finnish places. Bad luck.
Travel Postings about Finland
Here are all my travel postings related to Finland:
Musical History
These are all articles, in which I dealt with events and places influencing musical history: