A view over London from a skyscraper for free, located in a beautiful garden-alike area – and all this even in a weather-proof location? Sounds not too realistic, but finally that is Sky Garden in London. The place gained more and more popularity over the last years – and nowadays (meaning: pre-Corona), you have to reserve early to grab one of the time slot reservations. I had the opportunity to visit Sky Garden in early 2020. Here is my review.
Sky Garden London – Location & Admission
Sky Gaden is located at 20 Fenchurch Street in London. You in fact enter the buiding as a tourist from the rear side. It is just a short walk away from Monument station and Fenchurch Street rail station.
Admission to Sky Garden is free. You however have to pre-book a time slot on which you are entering. The place is majorly financing by the bars and restaurants which are located within Sky Garden. Opening times are 10:00 to 18:00 hrs weekdays and 10:00 to 21:00 Saturday and Sunday at the time of writing.
Sky Garden London – The Visit
The lower part of Sky Garden (this is also where you disembark the elevators after you had an airport-style security on ground level) is typically quite crowded. The downside of being free and offering quite great views is that Sky Garden is not only frequented by people who simply enjoy the place and the views, but by hordes of influencers and those to be, which may be quite strenuous at good viewpoints. The lower level also features the bar and offers very nice seating.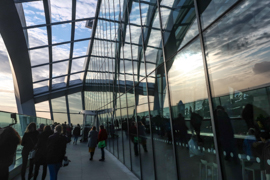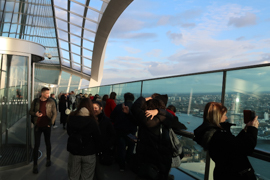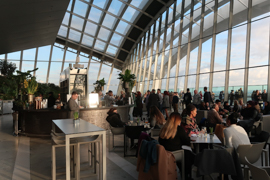 The upper level of Sky Garden is significantly more relaxed. Of course, as it is facing Northbound, it faces a less attractive view compared to the Southbound one over the River Thames and some adjacent attractions.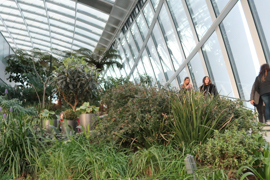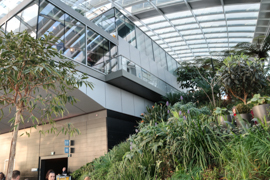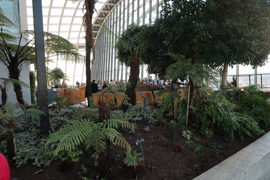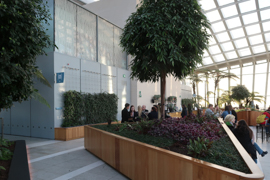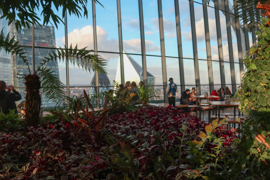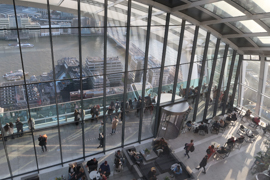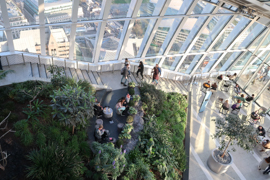 As said, the key way to spent money on Sky Garden is the consumption of drinks and food. Here are some views of the bar and the Fenchurch Restaurant.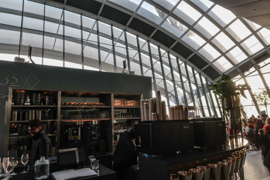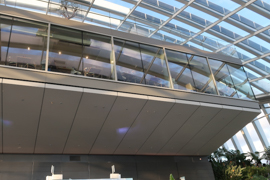 Sky Garden London – Views from Sky Garden
The views from Sky Garden are just amazing. Tower Bridge, H.M.S. Belfast, London Eye, the Thames Clippers River Boat service… You even see the somehow-peer of Sky Garden, The Shard from there. The glass construction is also more welcoming for taking pictures. Really amazing.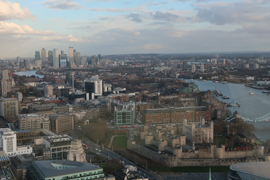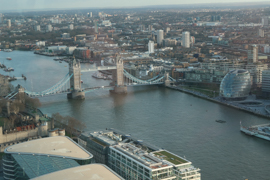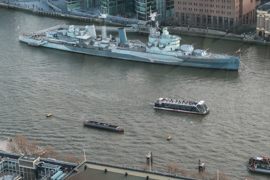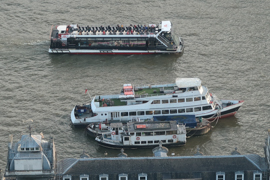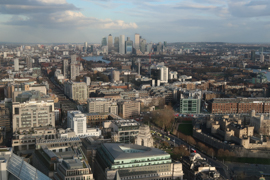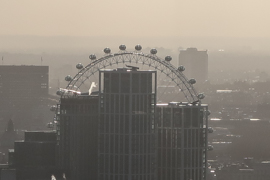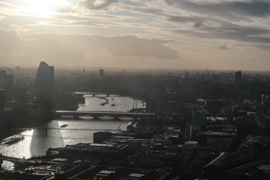 Sky Garden London – My View
I hardly dare to put the Top Pick! banner on top of this posting – it will simply lead a little bit more to the situation that this place becomes over-crowded – but there is just no other option. Sky Garden is amazing. If it even has a better view than The Shard is rather a matter of taste and which London sights you favor. But it is well organized, there is less reflection on the glass and I would even rate it to be more posh than its peer. Finally, it is free. The only real disadvantage is likely that the Shard serves more people per day. Avoid it – and book early!
Flyctory.com Views from Above
Here are all postings tagged as Views from Above, dealing with any kind up-in-the-air viewpoints:
Postings about London
Here are all postings related to the UK Capital: