I am not too much in Harry Potter – but therefor, my wife is compensating my lack of knowledge. After I introduced you to the Jacobite Train (aka Hogwart's Express) in Scotland in one of my first Flyctory.com postings, it almost feels mandatory to present the key Harry Potter attraction within London city limits, Platform 9 3/4 at London King's Cross Station. I felt to show you some snaps of the station, the platform and the adjacent shop as a Pictured Story – rather limited text and major sized pictures.
The pictures for this posting have been taken at two points in time – on a February 2020 weekend with high amounts of crowds and in October 2020 under Covid-19 impact.
King's Cross Station – Location
King's Cross is located on the Northern part of very central London. The train station is located right next to St Pancras, which has been called to be Europe's best Rail Station in 2019. The local traffic connection is done by numerous Underground Lines, Buses and of course rail connections. The national rail connections serve Northbound connections to cities like Newcastle, Leeds or York.
Before Covid-19 times, the Harry Potter Photo Opportunity and the Harry Potter Shop had significantly extended opening times. At the time of publishing, times are 9:00 to 19:00 hrs with the Photo opportunity closing half an hour earlier. For the pictures, there are staggered prices from 10 GBP (one photo) to 20 GBP (three photos).
King's Cross Station – The Station
Kings Cross is a very traditional train station in London. It has been opened by the Great Northern Railway in 1852. In the meantime, there have been several refurbishments, so that the classic styles of the outside does not match the very modern and wide space design inside the train station, which also features a lot of stores and restaurants.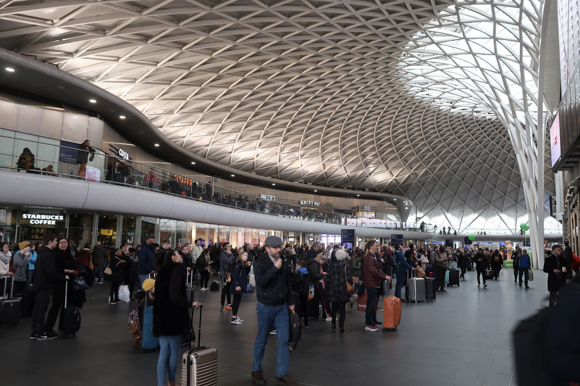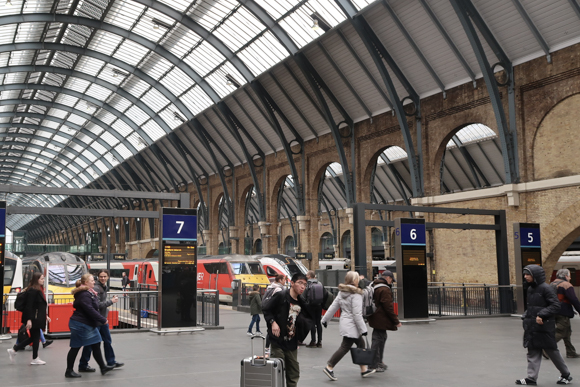 King's Cross Station – Platform 9 3/4
The (theoretical) correct location of Platform 9 3/4 would of course be a place between platforms 9 and 10 – for which you would need train tickets. On top of that, the space would be very limited, so that you could likely not manage the weekend demand of Harry Potter fans (see very last picture of this section – it is sometimes really crowded out there). Thus, the train station moved Platform 9 3/4 to the public area. In the early Potter years, you could just take your souvenir picture for free – even under Covid-19 conditions in October 2020, there was no chance to do so any more. In peak times, there are even VIP passes to pass the lines.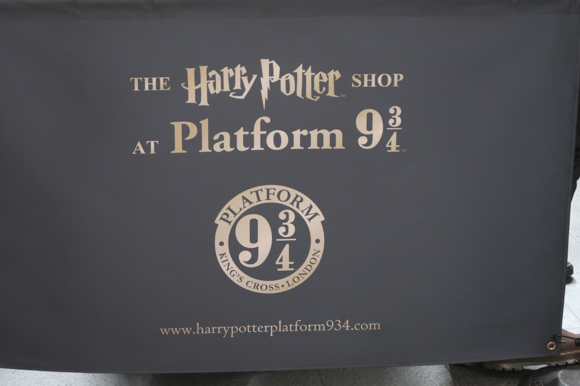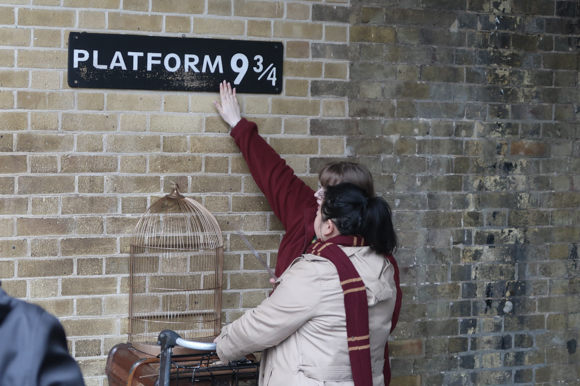 King's Cross Station – Harry Potter Shop
Due to the increasing success of the photo point, it just feels consequent that Harry-lovers can spent some additional funds in the large Harry Potter Store at Platform 9 3/4. The store even offers some exclusives – so that I am sure that if you are a fan, you should have sufficient funds or a good credit cards with you.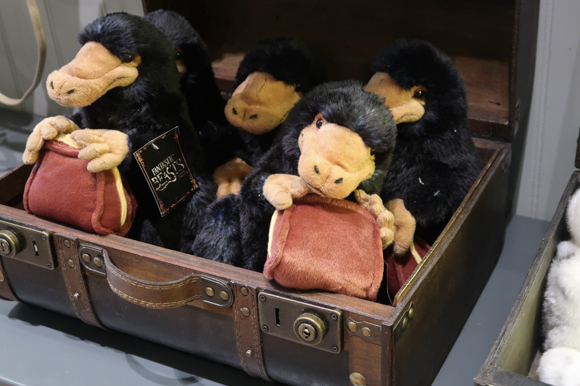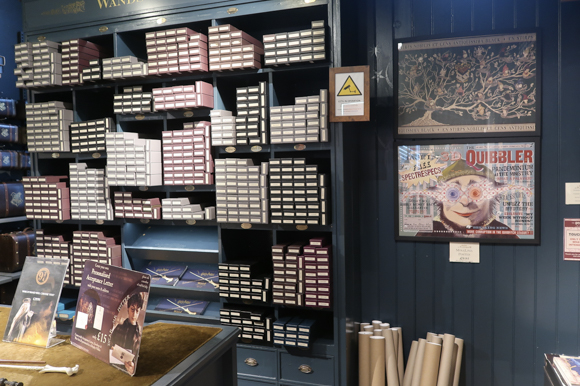 Flyctory.com Pictured Stories
The key contents of Flyctory.com Pictured Stories are the picture, not the text:
Postings about London
Here are all postings related to the UK Capital: