The Aspire Lounge at Manchester Airport (MAN) Terminal 2 is in fact the third Aspire Lounge I introduce you to. Before that, I took you to the neat one at Inverness Airport (INV) and the Aspire Non-Schengen Lounge at Amsterdam-Schiphol (AMS). I initially thought to give you a wider review after several visits, but the weird opening times just allow me to share my thoughts based on an early morning flight with Eurowings to Dusseldorf (DUS).
Aspire Lounge Manchester (MAN) T2 – Location & Access
The location of the Aspire Lounge has moved with the renovations of Manchester (MAN) Terminal 2. It is now located in one of the gate piers, below the shopping and restaurant level. The way to the lounge is well given with signs. While you can take escalators downstairs, you either might have to take stairs up or take the elevator to get to your gate (depending on the gate, of course).
The opening times of the lounge are confusing. For example, there are (definitely) wrong times at Google. During my stay, the lounge was opening from 5:00 to 14:00. This also means that it can only serve a limited volume of flights by the airlines it is contracted with. You have access as Eurowings passenger, for example – but quite some connections leave after 14:00. Aspire is serving numerous airlines and is also accepting lounge passes. Last, but not least, you may buy into the lounge for a fee.
Aspire Lounge Manchester (MAN) T2  – Atmosphere
Even though the lounge is not overwhelmingly large, it comes with a nice style and different kinds of seating. There are rather relaxing spots as well as restaurant alike ones and work desks. The lounge may be rather packed, depending on the volume of flights, though. There are a few windows, mostly rather close to the reception and bar area. Some offer a nice view of the flight operations. However, when I left for my flight, the lounge was packed. It has been very hard to find free seats and overall the atmosphere was at most average.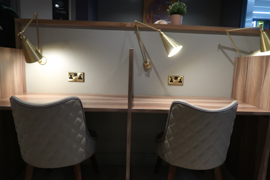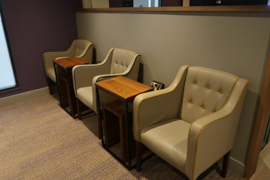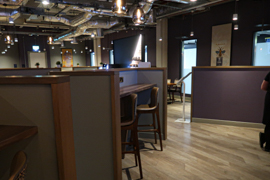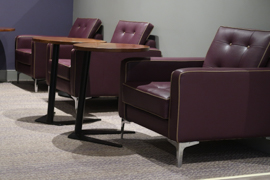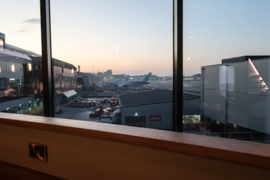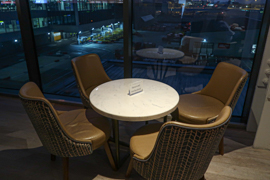 Aspire Lounge Manchester (MAN) T2 – Eat & Drink
As said, I originally planned to visit the lounge at other times as well – especially as I had a couple of Eurowings afternoon / evening flights thereafter. Finally, I "just" had breakfast in the lounge, which was overall a nice service with a certain variety of typical English breakfast items. Nonetheless, the lounge comes with a nice variety of alcoholic and non-alcoholic drink items. The majority of them is served from the bar, though.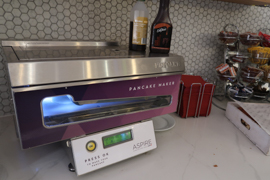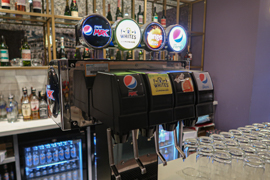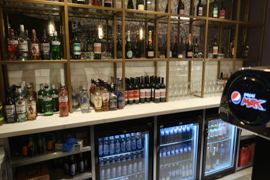 Aspire Lounge Manchester (MAN) T2 – Services
I cannot tell you exactly how it is done, but some parties had reserved tables during my visit. The lounge runs own toilets, but no showers.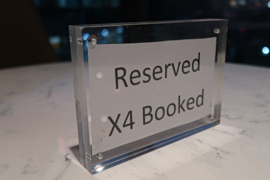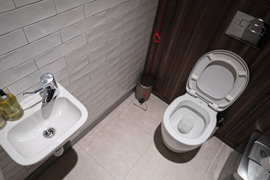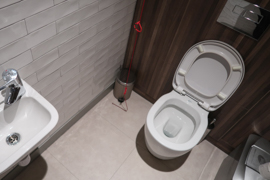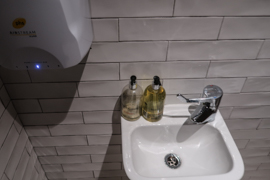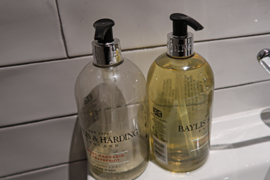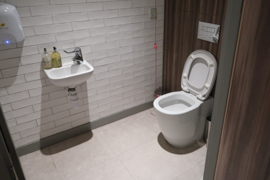 Aspire Lounge Manchester (MAN) T2 – My View
The Aspire Lounge is a solid place. The short opening times don't allow you to use it for evening connections. I hope that this will change once Terminal 2 becomes fully operational and also runs on capacities in line with the size of the terminal. However, in that case, you may also explore that the size of the lounge is definitely too small for higher flight frequencies. Thus, my view as well as my outlook on the Aspire Lounge at Manchester Airport (MAN) Terminal 2 is rather mixed.
Flyctory.com in Manchester
Here are all postings about Greater Manchester:
Lounge Reviews – United Kingdom
Here are all my Lounge Review postings related to the United Kingdom: