More Australian music on Flyctory.com. Down under became more and more popular (and frequent) in my media review section. On 12th March 2021, the indie folk-rock band The Paper Kites will release their fifth studio album, Roses. Nice opportunity to have a look into the music of the Southern hemisphere again.
The Paper Kites – About The Artists
The Paper Kites have been formed in Melbourne in 2009. In fact, all members know from school. Sam Bentley (now: vocals, guitars, keyboards) and Christina Lacy (now: guitars, keyboards, backing vocals) started writing music together that year. During 2010, three more members, Josh Bentley (drums, percussion), David Powys (guitars, banjo, lap steel) and Sam Rasmussen (bass guitar, synthesizer) joined the project. The lineup is unchanged since that point of time.
Their debut single Bloom already got a bit of viral (how you would call it today) in 2010. The YouTube video you see below has 26 million views. The band grew their popularity and published four EPs between 2010 and 2021, before they released their debut album. States was published in Australia in August 2013 and made it to the Top 20 of the Australian charts. Their second album Twelvefour has been the band's most successful release so far. The 2015 record made it to the Australian Top 10. The following two albums, including their recent one, On the Corner Where You Live (2018, Australia #48) could not connect to that.
The Paper Kites – Roses – Track by Track
The ten track album lasts 44 minutes. For all songs, the band collaborated with a a female artist.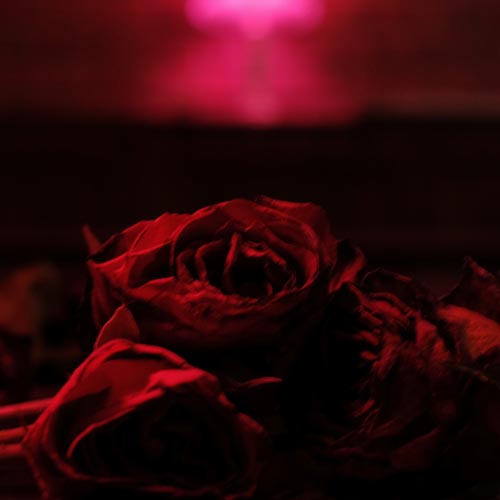 1. Walk Above the City (feat. MARO)
The guest on the opening track Walk Above the City is the Portuguese singer-songwriter MARO. The song comes with acoustic guitar backgrounds but then also has electric guitar melodic parts. One of the best songs of the album to me right at the beginning – it simply has a really relatable atmosphere.
2. Climb On Your Tears (feat. Aoife O´Donovan)
Aoife O'Donovan is a US artist, she is typically known as a bluegrass singer-songwriter. The song has a very catching chorus, in which Sam Bentley is doing lovely vocals – later also accompanied by O'Donovan. Definitely an interesting start of the album so far.
3. Dearest (feat. Lydia Cole)
Lydia Cole is the first collaboration on this album, which is at least an artist from the Oceania region: Lydia Cole in a New Zealand indie-folk singer-songwriter. I enjoy the gentleness of this song, which has such a soft mood. Beautiful.
4. Steal My Heart Away (feat. Ainslie Wills)
Ainsle Wills is the first collabration from Down Under – the independent singer-songwriter has gained quite some reputation in the past. To me, the track has quite some radio potential, reminds me of some 1980's pop production. Definitely a very different kind of song again.
5. Without Your Love (feat. Julia Stone)
The extremely high voice by Julia Stone, who is part of a folk rock duo with her brother Angus, gives a very special touch to this song. I have to think about Vanessa Paradis all the time when I listen to this song, which becomes very rock-ish towards the end. It is a bit too monotonous in lyrics to me – even though I have to admit that I enjoy to listen to the tunes.
I can dance, I can shake
I can move and I can break
Like a fire in the soul
I can burn, I can grow
I can come, I can go
I can rock and I can roll
Down the road, start again
But I know that it ain't nothing
Without your love, without your love
6. Crossfire (feat. Amanda Bergman)
With 5:18 minutes, this collaboration with Swedish Amanda Bergman is the second-longest song on the album. A very slow, beautiful production. To me, it would be even better if it was slightly shorter.
7. Lonely (feat. Gena Rose Bruce)
Gena Rose Bruce is the second collaboration artist on the album, who is working from Melbourne. I love her voice in Lonely, I feel it is an amazing match to the song. I feel it is also a lovely harmonic fit with the band. Really nice listen.
8. Take Me Home (feat. Nadia Reid)
Take Me Home is a recording with Nadia Reid, who is one of the most well-known folk music artist in her home country, New Zealand. Like on all tracks of the album, the vocal performance of the guest artists is really impressive. On the other hand, the song is just too slow to me.
9. For All You Give (feat. Lucy Rose)
I felt a bit of monotony while listening to Take Me Home. Unfortunately, this song, For All You Give, has a tough time, as I feel that Nadia Reid and British Lucy Rose have very similar voices. Again, the song is very slow, having quite some passages with just some light acoustic guitar chords. It is definitely well done folk music, but I struggle listening to it.
10. By My Side (feat. Rosie Carney)
No more surprises on Roses towards the end. By My Side is again a very low-tempo song. At least, another country is added to the incredible list of collaborating artists: Rosie Carney is an Irish folk artist.
The Paper Kites – Roses – Spotify
Here are Roses on Spotify:
The Paper Kites – Roses – My View
Roses offers a nice selection of ten folk songs. Despite there are all the great collaborations, I feel that the songs are often too similar. The Paper Kites present a very intimate way of folk music way. Delivering precise and versatile music on a full album is a challenge. I feel they partially failed. The sum of ten good songs does not need to be a good album.
Folk Music
Here are all Flyctory.com postings related to Folk Music:
Rotterdam & The Hague
Here are all my postings about the Rotterdam & The Hague region: