There are just a very few artist, whom I actively visited after their death at their grave. You come across quite a lot of music celebrities when you visit the Vienna Central Cemetery, for example. But only for one of them, I take dedicated trips: Robin Gibb. The member of the legendary Gibb family is one of my all-time favorite artists. My favorite song of him undoubtedly is Juliet. Time to honor him and the song in a new posting of the Songs Of My Life.
Juliet – The Story of the Song
Robin Hugh Gibb was born on 22nd December 1949 in Douglas on the Isle of Man. Needless to fully introduce him – he had global fame alongside his brothers Barry and his twin brother Maurice as the Bee Gees. His third brother Andy (1958-1988) is has also been a singer. They moved to Australia as kids, but returned to England when the Bee Gees became more famous. They had their first TV appearance in 1960 and finally sold over 200 million copies of their records. Robin's solo career started quite in parallel with the raise of the brothers with a 1970 album Robin's Reign. The single Saved by the Bell is still the highest placed Robin Gibb solo in the UK (#2, 1969). The track was also Top 10 in Australia, Austria, Germany and the Netherlands. With the huge success of the Bee Gees, Robin reduced his solo effort for a couple of years.
The Album How Old Are You in 1983
Thus, his second solo album How Old Are You has been released thirteen years after the debut, in 1983. Remarkably, the album has no UK chart listing. Especially in Germany, however, the lead single Juliet drove the album to a #6 album chart success. The song was released in May 1983 and topped the charts in Germany, Italy and Switzerland, being 4th in the annual charts of 1983 in Germany. The song is a love song, which majorly becomes special due to Robin Gibb's characteristic voice. The chorus states:
Juliet, oh Juliet,
The night was magic when we first met.
Juliet, oh Juliet,
You know you taught me to fly.
You take me clear to the sky.
And all the people around the world can stand aside
For me and my baby, Juliet.
It was the only Robin Gibb solo single after his debut, which headed a the singles charts in a major country. In 2009, Gibb was featured on the UK number 1 version of Islands in the Stream, a song, which he originally wrote with his brothers and became huge by Dolly Parton and Kenny Rogers.
On 20th May 2012, Robin Gibb died in London at the age of 62 by kidney and liver failure as a consequence of colorectal cancer.
Juliet – My Story of the Song
I am too young to be a Bee Gees fan (even though I do love their song). However, I saw Robin Gibb solo for the first time live on stage in 2008, when he was part of the Night of the Proms show (a mixture of pop and classic concert) in the Cologne KölnArena (the video below is not from this show, though). I loved his songs and especially Juliet before that show already, but this evening with him was simply magical. Luckily, I have been able to see a full solo concert with him not too long thereafter – which finally gave me the full crush into his music. I would have loved to see him more often (especially as in his very last tour, he was promising to bring Barry with him), but he was unable to come back to Germany any more. Robin Gibb is likely the most gifted musician I have ever seen life on stage.
Robin Gibb is an absolute musical idol to me. Whenever I am around Thame Northwest of London and have the opportunity to spent some time at his home town, I take that time and visit his grave. So I did recently, coming back from a Rock of Ages show in Cheltenham. Close to Robin's grave (which has been upgraded the last years with a beautiful stone), there is a memorial stone for Andy, who is actually buried in California. Both places are located close to the entrance of the original Gibb mansion in the city. Interesting to talk to people while in town – they really loved and admired the former Bee Gee – just as I do. Thank you for the music, you will always be in my heart, Robin Hugh Gibb.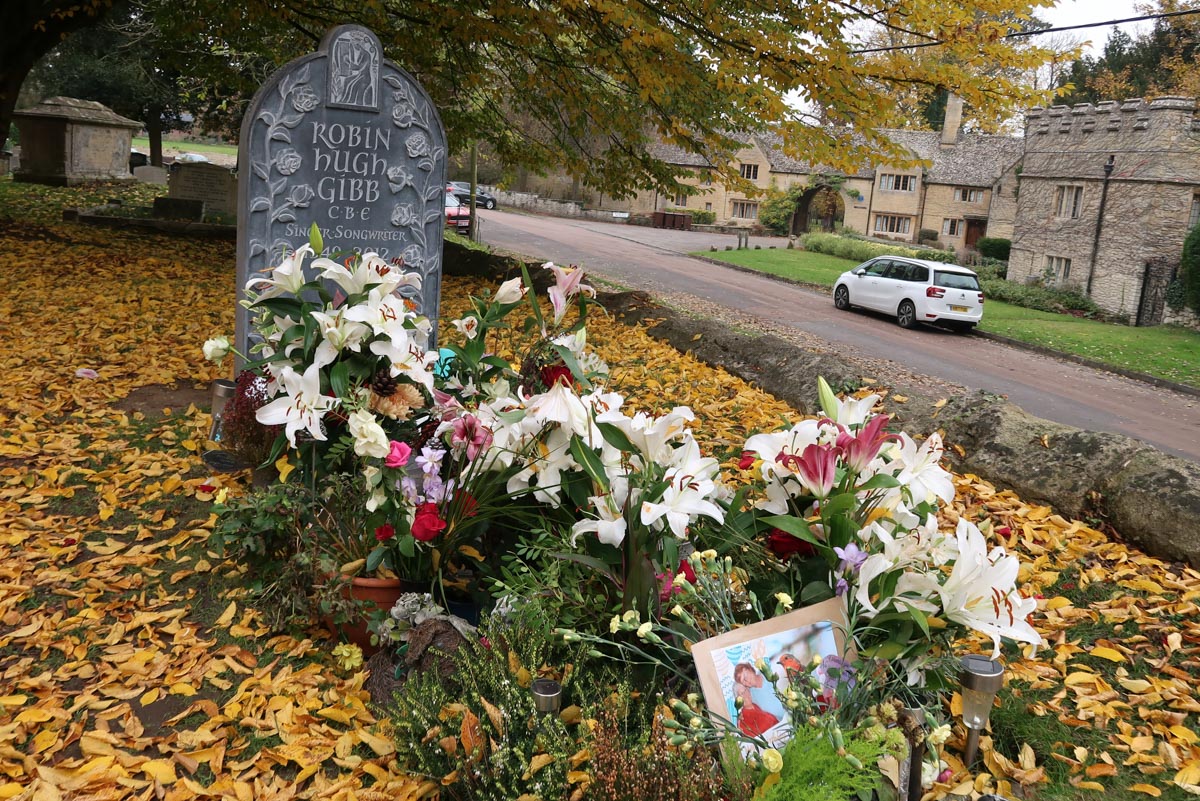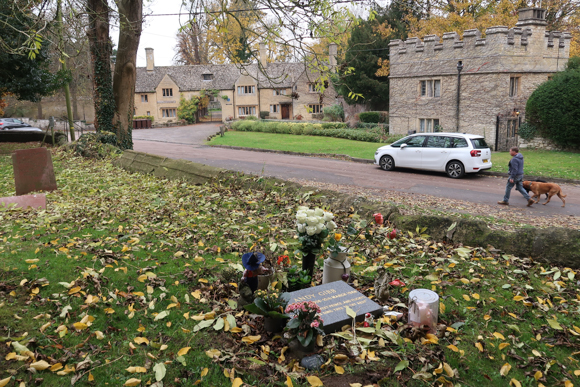 Juliet – Spotify and Lyrics
Here is Juliet on Spotify:
You may find the lyrics of Juliet here.
Songs Of My Life Playlist
I created a playlist with all the Songs Of My Life songs so far. It will be updated with very new episode:
Music Legends on Flyctory.com
Who belongs to the music legends? Here on Flyctory.com, it's only me who decides on this:
Travel Postings – United Kingdom
Here are all my travel postings related to the United Kingdom: