Venice is not only the city of vaporetto rides, Murano glass and the doges – it also has quite a lot of well-known sons and daughters like Antonio Lucio Vivaldi. Thus, it is not too surprising that there is a Venice Music Muesuem – or Il Museo della Musica Venezia, how it is called in Italian. Unfortunately, the hotel is definitely rather a hidden gem in the tourist magnet – I feel, it is really undeserved.
Venice Music Museum – Location & Admission
The museum is located in a former church, the Chiesa de San Maurizio. You definitely see the religious background of the building when you enter it. Il Museo della Musica Venezia is located at Campo San Maurizio, which also hosts the Real Bodies / Venice Secrets exhibition. The next vaporetto station, Giglio, was only used for night traffic during my visit. Alternatives are San Samuele or Accademia after crossing the Ponte del Accademia bridge.
The museum is opening daily. During my visit, the times were 10:00 to 19:00 hrs. The entry is free.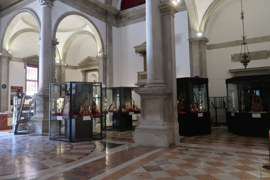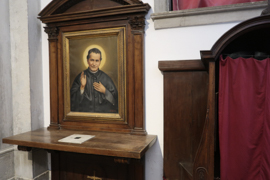 Venice Music Museum – The Visit
The museum is having a lovely collection of historic music instruments majorly. Thereby, it is majorly concentrating on the Vivaldi ages. The presentation is very well done, practically all information is given in English and Italian. Even if you likely spent something like 20 to 30 minutes in the main exhibition, you learn a lot of about the music instruments – I really enjoyed it.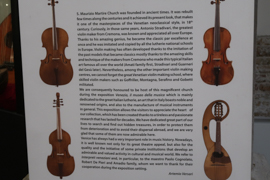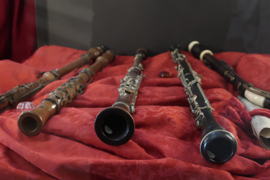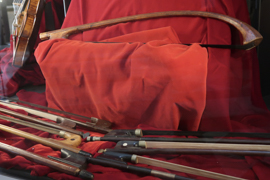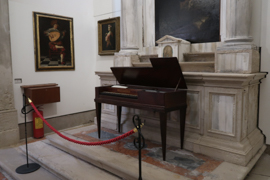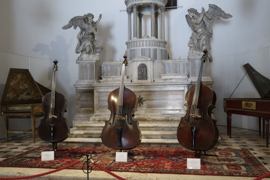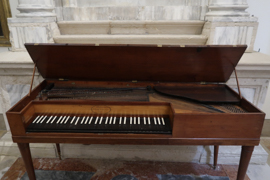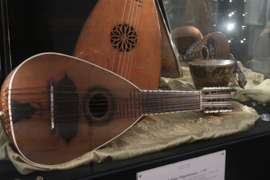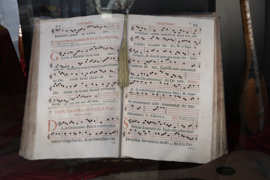 In a side room, there is a separate exhibition about violin making. There are a lot of bodies, tools and other items which illustrate the complexity of this craft.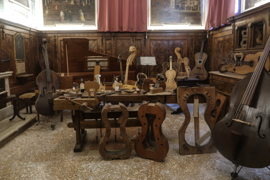 Venice Music Museum – Shop
Especially as the museum is free entry, the museum shop is likely a key way to finance this place. The selection of items is really widespread and offers a lot of CDs, interesting books and other items, which will be a feast for (classic) music lovers.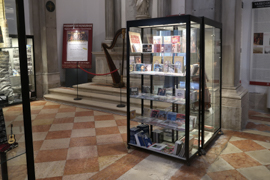 Venice Music Museum – My View
You will likely pass the place (or at least the area) anyway when you are in Venice – I absolutely recommend to spent half an hour in this museum. It is not a top tourist location, but it is very well maintained and has quite a bunch of really interesting exhibits. Last, but not least, it is a beautiful location and the museum staff found a lovely harmony between the old building and the music exhibition. Really a good place in Venice.
Flyctory.com in Venice
Here are all my postings related to Venice:
Musical History
These are all articles, in which I dealt with events and places influencing musical history: